Written by Daily Bulletin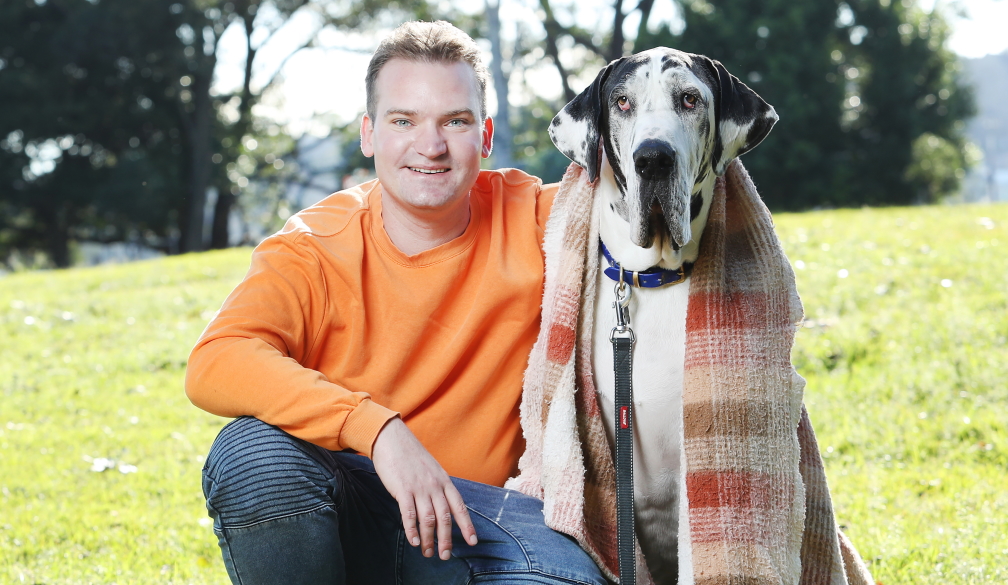 Pet insurance can be a great way for dog owners to protect their furry friends, but is it really worth it? Weighing the pros and cons of getting pet insurance can help you decide if it's right for you and your pet.
On one hand, pet insurance can help you cover the cost of unexpected medical bills and other pet care expenses. On the other hand, pet insurance can be expensive and may not cover all of your pet's needs.
To help you make an informed decision, we'll explore the benefits and drawbacks of dog insurance and provide tips to help you decide if it's right for you and your pup.
What is dog insurance?
According to Pet Insurance Australia, dog insurance is a type of insurance that can help you manage the cost of pet care. The most common types of pet insurance are health insurance and accident insurance.
Health insurance pays out when your pet gets sick, while accident insurance covers the cost of veterinary care for injuries that aren't related to illness.
Pet insurance policies generally cover routine and preventative care, as well as more drastic treatments, such as surgeries, X-rays, and chemotherapy.
If your pet has a serious health condition or gets injured, your pet insurance may cover a portion of the treatment costs.
Benefits of dog insurance
Dog insurance can help you cover the cost of unexpected veterinary bills by providing financial support for medical treatment.
Insurance companies typically offer a wide range of coverage options, including:
* Medical care

* Preventative care and vaccinations

* Emergency care and hospitalization

* Surgery and anesthesia costs

* Preventative medical procedures such as spaying or neutering your dog or microchipping your pet.
Also, some insurance providers offer coverage for behavioral health issues, such as anxiety, depression, separation anxiety, fear aggression, or other behavioral problems that can be caused by illness, injury, or other stressful life events.
Pet insurance can also cover:
* Routine care such as annual immunizations and checkups.

* The cost of prescription medications that are often prescribed by a veterinarian to treat specific health conditions.

* The cost of preventative dental care, including cleaning and teeth removal.
Dog insurance is a great option for pet owners who are concerned about the financial impact of a major illness or injury on their dog. This can be especially important if you have a high-maintenance dog, such as pampered or older dogs that require additional care and attention.
Drawbacks of dog insurance
The following are some of the most common drawbacks of pet insurance:
* You may have to pay a deductible before your insurance will cover any costs.

*

Some insurance companies don't cover all the costs of surgeries, anesthesia, or other procedures.

*

Some policies limit coverage to a specific type of ailment or illness. For example, you may be covered for a cancer diagnosis, but not for an infection that develops later.

*

Some insurance companies charge a higher premium for dogs than they do for cats.

*

Pet insurance policies often exclude coverage for problems with your dog's teeth, eyes and ears, as well as injuries to other animals.

*

Some insurance companies evaluate your dog's medical claims based on his age and breed, while others use a more objective approach that considers the condition of your pet and the cost of treatment.

*

Most policies do not cover pre-existing conditions or chronic illness.

Factors to consider when choosing a pet insurance plan
Pet insurance plans vary widely, so you'll want to be sure to choose a plan that meets your needs. With that in mind, here are some factors to consider when choosing a pet insurance plan: 
* What is your budget? How much are you willing to spend on pet insurance each month? By asking yourself this question, you can eliminate the plans that aren't within your budget.

*

How much coverage do you need? Are you just looking for health insurance, or do you also need accident coverage?

*

How long do you want the policy to last? Do you want a one-year policy or something longer?

*

What are your pet's breed and age? Certain dog breeds are more prone to certain illnesses, such as joint disorders in German Shepherds and Osteosarcoma in Labrador Retrievers. Similarly, your pet's age can determine what types of coverage you should be looking for.

Tips for finding the right pet insurance coverage


Narrow down your coverage options. Start by writing down all of the health and accident scenarios that would be costly for your pet. This can help you narrow down your coverage options and find the right plan for you.

Compare quotes from different pet insurance providers.
Ask questions. Once you've chosen a pet insurance provider and found the plan that best meets your needs, don't stop there. Ask questions and make sure you understand the fine print of your policy. This will help you avoid surprises and make sure you're getting the best coverage for you and your pet.

Questions to ask your pet insurance provider


How long does the waiting period last? 
You don't want to be stuck paying for expensive vet bills without any coverage. Ask your provider how long the waiting period is, so you know how long you have before coverage kicks in. 
What are the coverage limits? 
You want to make sure you're protected, but you also don't want to pay for coverage you don't need. Ask your provider what the coverage limits are, so you know exactly how much you're covered for. 
Exclusions are limitations on what your pet insurance policy covers. Ask your provider what the exclusions are, so you know what isn't covered by your policy. 
What is the rate you're being quoted? 
This might seem like a silly question, but you don't want to sign up for a plan without knowing how much it costs. Ask your provider for an exact quote, so you can compare it to other plans and see what you're being charged.
Conclusion
Overall, pet insurance can be a great way to protect your furry friends. By choosing a plan that meets your needs, you can rest easy knowing that you and your furry friends are protected against the unexpected.
Now that you know what dog insurance is, you can make an informed decision about whether or not pet insurance is right for you.