Written by

NewsServices.com
Whether you're going to mount your TV on the wall or put it on top of a stand, it's important to define its space in your living area. That way, your TV stand won't simply be that awkward stand-alone appliance that may look out of place.
A TV unit or TV stand is always a welcome addition to every home. But this is only as far as it can actually contribute to making your home look more aesthetically pleasing. When shopping for one, you must choose the best one you can find. To bring home the best TV unit for your home, these tips may come in handy:
Be Ready With Your TV Measurements
One of the most important things you'll have to bring with you when shopping for TV units range at RJ Living, or other shops, are your television measurements. This is very important so you don't make any mistake with your chosen TV unit, size-wise.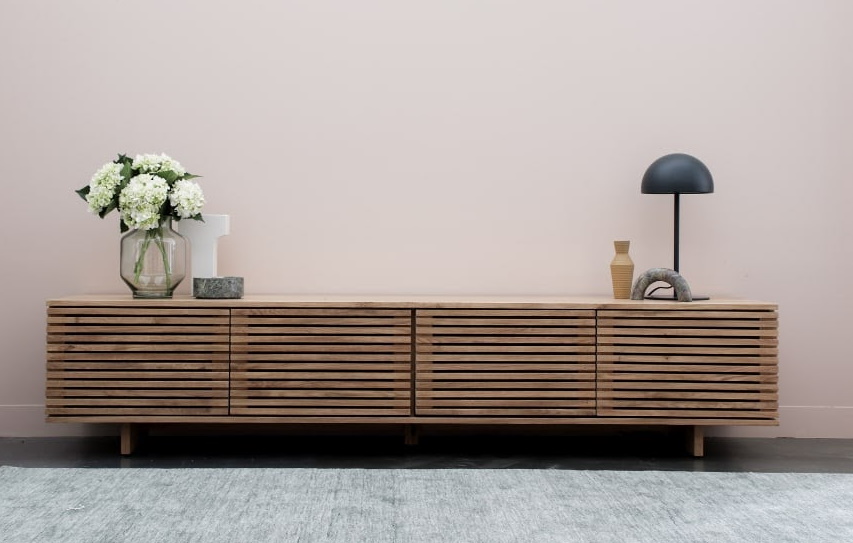 The reason for this is that your TV unit should always be proportional to your TV size. Imagine how awkward it would be to have a big television perched on a small stand. Apart from the adverse physical effect it brings, this set-up now becomes a safety hazard. When you have young kids and pets at home who love to run around, the TV stand isn't able to provide enough support to prevent the television from toppling over.
Choose A Comfortable Viewing Height
This second tip applies if you're keen on sitting your television on the TV unit rather than attaching it to the wall. If this applies to your home, then you have to be particular about the viewing height. 
This means your TV stand's height should neither be too high nor too low to the effect that watching television or playing games will be uncomfortable. To get this right, it's important to test by sitting down on your sofa. Then, measure your eye height when sitting. Your eye height should be level to the television's center point after setting it on your stand.
Select The Best Materials
When it comes to material choice, this is a matter of personal preference. It's for you to match the material of your TV unit with the design and theme that's going on in your living room. This is very important so as to avoid your TV stand from looking misplaced from the rest of your room's theme.
Generally, however, you'll want to stick with classic materials: wood or metal. Apart from durability, these are materials that go with almost any style of your home. If wood strikes your fancy, here are timber TV units in Australia you can choose from.
Measure Your Room
Apart from the TV size, you also have to measure your room. This means taking the measurements of the available space you have where you intend to place the TV stand.
You have to get this right to avoid buying a TV stand that's too big for the space and hence will make your room look and feel cramped. If you buy one that's too small, your TV stand won't be able to complement your room.
Your chosen TV stand should be the perfect size to house your television and all other entertainment gadgets and paraphernalia you want to keep near your TV. But it should be just the right size so as to have enough space for you to walk around and move freely within the area.
Complement The Room Layout
Gone are the days when the trend was to buy matching sets or pieces for the entire living room. Today, it's better to do a mix-and-match. But this doesn't mean mixing and matching at random. You still need to think about each furniture piece thoroughly so they will complement each other.
The 'best' TV unit is, therefore, a very personal matter. It should be one that complements the room layout where the TV is to be placed.
Conclusion
In your living room, entertainment room, or wherever it is in your home that you have a television, the TV now becomes the focal point. And like any other furniture piece in your home, what your TV stand sits on also says a lot about you. Your choice is always a reflection of your style, preference, and even the overall look and theme you're trying to achieve in your home. This is the reason why your chosen TV stand should always be the best one that's out there.