Written by

NewsServices.com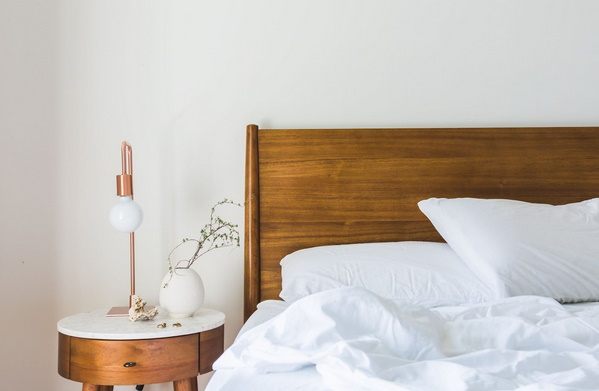 If you're thinking of buying a mattress topper, you're probably already aware that they can enhance the comfort of your bed. However, there are other benefits that a good mattress topper can provide. Many different types of mattress toppers are available in various materials, and you'll want to buy one that suits your sleep needs. Before you purchase a mattress topper, familiarise yourself with the following information.
The Benefits of Mattress Toppers
Because they add a layer of padding to your mattress, a topper can improve the comfort of your bed. For example, you can use a soft mattress topper if your mattress is too hard. For those with older mattresses, a firm, thick mattress topper can add some much-needed structure. In addition to increasing comfort levels, a topper can protect your bed from wear and enhance its longevity. Purchasing a new mattress can be quite pricey, so a topper is an affordable way to extend the life of your mattress. When used in conjunction with a mattress protector, a topper will help your mattress stay clean and maintain its shape for longer. Finally, mattress toppers can make a bed look more luxurious by increasing the height of the mattress.
Various Styles and Materials
Today there are a variety of different mattress toppers available, from traditional cloth and wool to modern foam and gel materials. Toppers come in different thickness levels and attach to the bed in a variety of ways. There are advantages to each of these different mattress toppers. You should be aware of your own needs and learn about the different mattress toppers before making your purchase. Some materials used for mattress toppers include:
Wool

Feather

Memory foam

Gel

Polyester
Natural materials like wool or feathers can be very soft and warm, but they may cause allergies for some individuals. Memory foam is one of the most common fillings for mattress toppers because it is highly comfortable and reduces pressure on the body. Some types of memory foam can retain heat, so shop around and look for a memory foam topper with good reviews. Gel foam is another modern material that is great for mattress toppers, and it is sometimes more cooling than memory foam. If you're looking for a more affordable option, polyester mattress toppers can add some padding to your mattress at an accessible price point.
Special Uses for Mattress Toppers
Mattress toppers are a great option if you want to make your mattress more comfortable without the financial burden of purchasing a new one. However, there are other uses for mattress toppers you may not have considered. For example, you might want to use a topper if you have a mattress you love because you can preserve its quality by protecting it. Parents with young children might have to use latex or plastic mattress protectors that are uncomfortable, and they could add a mattress topper to the bed to make it feel more pleasant. If you have a guest room or a space that you rent, a mattress topper can add versatility for your visitors or tenants. Students living in furnished dormitories might find value in a mattress topper because they cannot replace their mattress. Finally, you can buy mattress toppers that come with accessories that add pockets or structural pillows to the bed, increasing the functionality and accessibility of your bedroom.
A mattress topper can do so many things for your bed, from preserving the quality of your mattress to adding softness and support. You should consider purchasing one if you're looking for an affordable way to improve your sleep setup. Figure out what you need from a mattress topper and shop around to find the right one for you.