Written by

NewsServices.com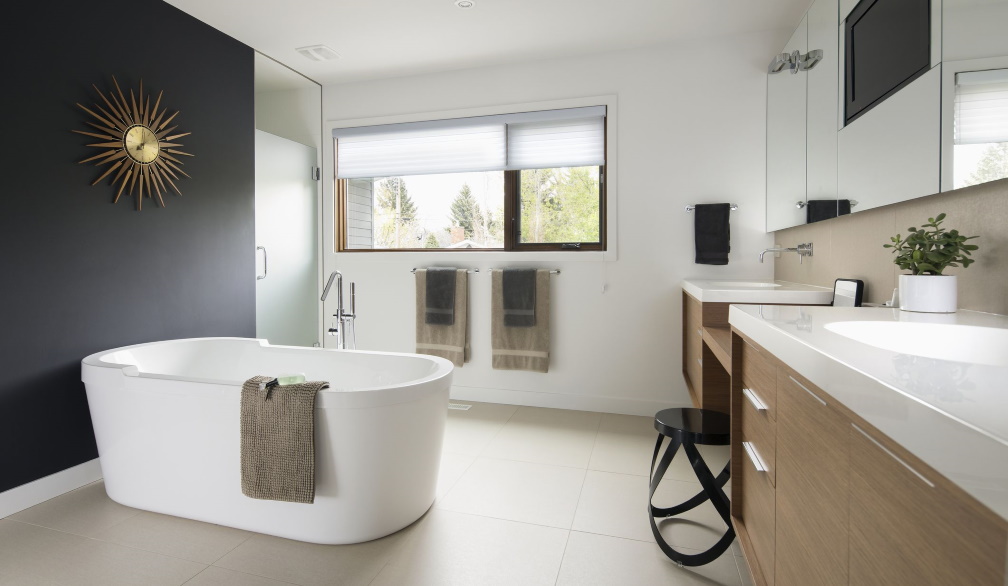 Wall-mount bathroom faucets are one of those investments that can make life easier. If you'll be doing a lot of hard labor in the home, between your day job and then tucking kids into bed at night or walking the dog on weekends, it's nice to have an easy way to get water without having to bend; down all the time. Wall mount bathroom faucets also help conserve space because they take up less room than traditional deck-mounted faucets do.
A wall-mounted faucet is an excellent alternative to the traditional deck-mounted sink. If you have limited space behind your bathroom sink, this position will allow more room and an overall cleaner look in your small or compact bath area.
Wall mount taps provide a more clean space when there's no water on or near them, so they're perfect if you have limited countertops available.

Advantages of a Wall Mount Bathroom Faucet


Cleanliness
Wall-mounted faucets have many advantages, such as being easier to keep the area behind your sink clean. The main plus is that it makes it easy for you to avoid getting dirt and calcium deposits to build up around the hardware because of its location on a wall away from this area, which helps maintain an ideal environment in no time.
Space
Wall-mounted bathroom faucets offer homeowners the chance to save space in their bathrooms. Many people find it easier than ever before because they are installed directly on a wall with no need for plumbing or drilling into the floor.
Wall-mounted bathroom faucets provide homeowners with more control over water pressure without sacrificing aesthetic appeal.

Disadvantages of a Wall Mount Faucet


Installation
If you're looking for a faucet that looks great and can be easily replaced, this is not the right option. Wall-mounted fixtures are more complex to install than deck-mounted ones due to their installation height from the ground and additional mounting equipment needed. They also cost more because of how few styles are available on wall mount or less common in general - so if it breaks down completely, there may be an issue finding another one with which it will match your decorating needs. Watch out the wall mount bathroom faucet intstallation tutorial for a better understanding.
Repair
They can be complicated and expensive for homeowners to repair; they may require the removal of walls to make repairs; leaks sometimes go unnoticed until it's too late, which requires repairing sections that might not need fixing otherwise. This is why you should contact a plumber before any significant problems arise with your faucet or other plumbing fixtures.
Tip; Wall-mount faucet fixtures can be challenging to replace, so it's important not to buy a cheap one that could break down and leave you without water. If the fixture is wall-mounted, this means buying something of higher quality with parts less likely to fail in just a few years should help avoid potential problems later on.