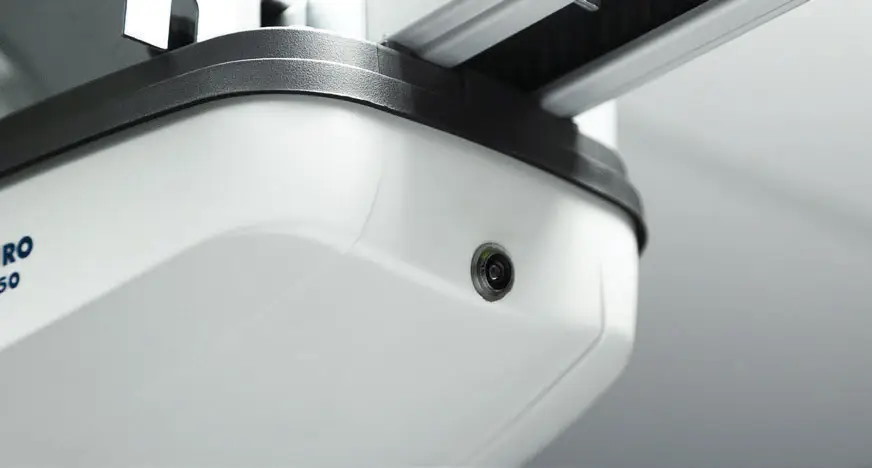 Technological developments have also made it possible for the garage door industry to come a long way. Gone are the days of heavy tilt lifting style garage doors that could only be manually opened and closed. Remember the days of getting out of the car to open the garage door, then hopping back into the car only to have the garage door slowly begin to close?
Well, those days (and frustrations) are all over. The introduction of garage door openers operated by remote control changed the industry by way of automation. No more bumping your head as the garage door closes, or hitting your chin because you stood too close to an opening tilt-style garage door.
Automatic garage doors changed the industry to a point where 70% of Australian homes have them installed. Come 2021, we are now seeing a fresh development. The popularity of
smart garage doors
is also on the rise.
What Is A Smart Garage Door?
A smart garage door is one with an opener that connects to your Wi-Fi network, allowing you to monitor your garage from anywhere. Smart garage technology has provided homeowners with the ability to increase the security of their garage, reducing the risk of theft—a problem that has been persisting in many neighbourhoods.
According to Budget Direct,
in 2019 there were 58,285 cars stolen in Australia
.  This rate increases every year, with police urging homeowners to keep their cars in a secure lock-up garage hoping to prevent further thefts. But in reality, most homeowners keep more than just their motor vehicles in the garage.
Expensive work trailers, tools, gardening equipment, sports gear, and, with the rise of people working remotely, many garages have been converted to home office spaces and contain costly IT equipment. Consequently, this makes garages a hot target for thieves, especially because they are usually separated from the other rooms of the house. Homeowners are demanding better garage security, and the smart garage is providing the solution.
How Does A Smart Garage Work?
A smart garage can only be operated by a smart garage opener. Whilst there are cheap solutions available that don't require a smart garage opener that can connect to an existing non-smart opener, they don't offer the same range of benefits as a smart garage opener.
For the ultimate garage security, customers would be wiser to invest in a smart system such as the Centurion Garage Doors Euro 1250W Camera Opener that includes the revolutionary MY CGD App Smartphone technology.
Here are the 7 Reasons To Invest In A Smart Garage Door
There are multiple benefits to having a smart garage, and we list the top seven reasons below:
1. Receive push notifications about your garage door status, including real-time activity log and the ability to customise individual user settings.
2. View your garage via a live camera feed anytime you want.
3. Receive alerts and notifications about your garage door, so that you know your home is always secure.
4. Allow contactless access to your garage for parcel & goods delivery, trade access, etc.
5. Track the health of your garage door so you will know when it is due for maintenance service.
6. Give temporary access to visitors, then revoke the permissions when they're done. You don't even have to be home to do this!
7. No more worrying about losing the remote or having to buy a replacement. Lost or stolen remotes can be deactivated with just the swipe of a button.
My CGD Smartphone App
The new Centurion MY CGD Smartphone App allows you to let people into your garage in a way that is secure and completely contactless. You can receive that urgent parcel delivery and close the garage door once the parcel is safely inside without even having to get up from your couch.
Hear a noise or scuffle near your garage at night? Just open your app, view the live camera feed, and see what's going on whilst remaining safely inside your home. It gives you the ultimate control over your garage door, with superior security monitoring for that additional peace of mind.