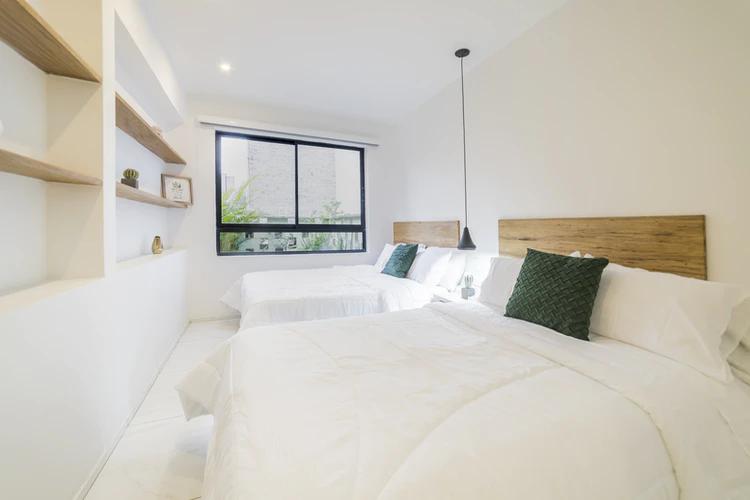 If you haven't heard of a hybrid mattress, then you're missing out. Hybrid mattresses are the best of the best. It combines all the beneficial properties of a latex mattress or memory foam and an innerspring bed. Even if your mattress needs changing, you will want to invest in a hybrid bed.
It's your lucky day because you're going to discover the ultimate bed in the century. Read more below to find out more about hybrid mattresses and why you should buy one:


What are Hybrid Mattresses made of?


Hybrid mattresses are made of the high-quality components of innerspring and memory foam or latex mattresses. You must know the different layers that create a hybrid mattress so unique. Read below to learn more about the components of a hybrid bed:
Top Layer: This layer is usually manufactured using a latex or memory foam mattress. If you want a much more cooling effect, opt for a latex layer. The top layer is where you will be attracted by how comforted you will feel by lying in bed. It has a size of three to four inches.

Support Layer: The support layer is the core of the bed; it is where you will see the characteristics of an innerspring mattress - the coils and springs that are pocket wrapped. It is between seven to eight inches. The springs are used to give the firmness and support you usually experience in an innerspring bed.

Base Layer: The base layer is a one-inch layer that is made of foam. It is the bedrock of the bed, and it offers padding and stability.

How can I find the perfect hybrid mattress?


Do your research. Go to different stores near you and go online. There are several references and people on the Internet that can help you get the mattress you want. Conducting your research can help you not be swayed by the sweet talk of the salesperson at your local store.
If you want to find the best hybrid bed on the market, visit websites on the Internet. Specifically, one that tackles the different mattresses states their pros and cons, investigates the best mattress on the market for a specific condition, etc. A website like this is Newsweek. They will do unbiased research for you and make you purchase the bed of your dreams.

Is it suitable for neck and backaches?


Suppose you are an individual who gets constant back pain. In that case, you must use your bed to prevent worsening of this condition, maintaining good posture, and aligning the spine. If you opt for a too soft or too firm mattress, supporting your spine via the lower back and neck won't be enough. Suppose there's a gap between the body and bed; then, it lacks the support that your body needs.
As such, hybrid beds were invented to take care of a person's back pain. Its foam layers will cushion your back and the spinal points, relax your ligaments and muscles, and raise the hips. Additionally, you will get the perfect bounce-back that you won't get in a memory foam mattress because of the innerspring component. Because of the bouncy effect, your back will have enhanced support and improving the quality of sleep.

Will I need a box spring together with a hybrid bed?


You can set a hybrid mattress on slatted platform beds. It doesn't require a box spring like most traditional mattresses. Although if you want a bed with more height, place it on a box spring to be more elevated.
If you prefer to customize a mattress to your liking, opt for a bed frame that is easily accessible. If you opt for a bed frame like this, you can quickly shift the bed, move your feet, and head to where you want it to be, and you will be much more comfortable.

Reasons Why You Should Buy One


Maintenance: These beds are effortless to maintain. Once you've set it in place, there's no need to worry about deterioration and flip it every three months, as you would do with an innerspring mattress. You have to leave it alone, and it can maintain itself.

Low motion transfer: The first layer of the bed can absorb the shock, and it won't travel to the other person beside you. It can isolate the motion making this bed the perfect bed for couples.

Cooling: You might think that just because it uses a memory foam layer, it will also absorb the heat. But a hybrid mattress infused a gel into the foam, making it cool when you sleep and increase the breathability.

Takeaway


Change is the only thing that is constant in your world. Every day there are new inventions that cater to each person on the plant. In the past, there wasn't a mattress that provides support, keeps the body relaxed, and has a bouncy effect. But now several mattresses do this - and it's called a hybrid mattress. Don't suffer from a mattress that only worsens your back pain; opt for the perfect mattress on the market, the hybrid bed.