Written by

Analisse Weathers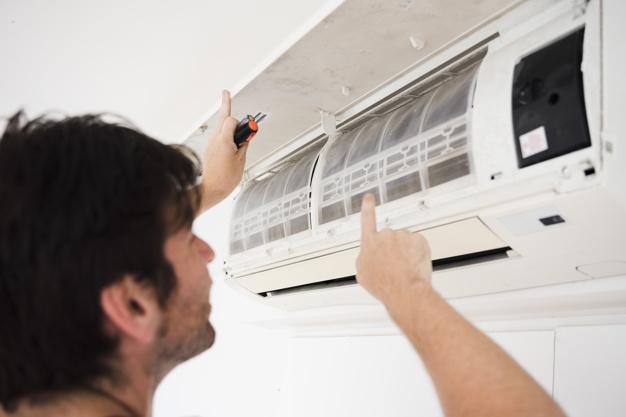 Air conditioners play a vital role in providing maximum comfort in your home. Besides being a great partner in reducing the heat and humidity of every room, AC units can also help renew and improve the air quality inside your house.
For that reason, investing in a proper air conditioning system is worthwhile. However, AC units in the market are not the same. It varies in a lot of factors, such as cooling capacity, energy efficiency, and functionality.
To help you choose the right one and make the most out of your air conditioning unit, here are five of the things that you should know before installing an air conditioner for your home.
Different Types of AC
If you're planning to install an AC in your room, it would be better to know the different types of air conditioning units before purchasing. By doing so, you will know which of them is the right one for your home. With that, here are the common types of AC available in the market.
Window Units. These units are appropriate for single rooms. The components of window AC are enclosed in a box with a single thermostat gauge.
Portable Units. These air conditioning units are freestanding on the floor. Thus, it can be moved from one room to another.
Mini-split air conditioners. If you don't have ductwork at home, this type of AC is the right choice. It is a combination of an outdoor compressor and condenser with indoor air-handling units. Also, These units are fixed on the wall with attached blowers.
The Size of the Room Matters
Whether you want to install a new air conditioner for your bedroom or change the one in your guest room, it is essential to consider the size of these areas before purchasing an AC. Hence, the air conditioning unit's cooling ability should be appropriate according to the size of your room.
That said, you should choose the one with the right capacity to get the best cooling experience and at the right cost. Otherwise, buying an air conditioner with a lower than the appropriate capacity will use a lot more energy to supply the requisite cooling temperature as per the size of your room.
On the other hand, if you shop for an AC with a higher than the required capacity, you will pay extra for the purchase and get higher electric bills at the end of the month. With all these in mind, getting the right capacity according to your room's size is the key to getting the most suitable type of air conditioning unit for your home.
Opt for an Energy-Efficient Air Conditioners
In purchasing a new AC for your home, it is best to get the one with EER or star rated energy efficiency ratings. These products are certified by the BEE or Bureau of Energy Efficiency and are guaranteed to lower your monthly cooling bill and provide a clean air conditioning service for your home.
On top of that, star rated AC isn't just the perfect choice to save money, but they're also better for the environment. As such, by switching to energy-efficient air conditioners, you can dramatically reduce your home's carbon emissions and its harmful impacts on the earth's natural resources.
Choose the One With Easy to Clean Air Filters
Besides switching to an energy-efficient HVAC system, keeping your air conditioner's filter clean is another way to save energy. Moreover, every AC comes with filters to keep your home free from pollutants and allergens. With that in mind, you should purchase the one with easy to remove air filters so that you can have easy access to clean it regularly.
Installation is one of the Essentials
To get the most out of your AC's cooling ability, you should install your air conditioning unit the right way. As such, if you purchase a compact type air conditioner, it should be attached to the window. On the one hand, if you prefer to shop for a split type aircon, the compressor unit should be placed outside, and the indoor unit should be installed inside the house.
However, whether you're planning to install Air Conditioning Brisbane, Melbourne, or Queensland, it is best to call an expert for help. Professional AC installers or authorized service centers in your area are equipped with knowledge on how to properly install your air conditioners, leaving no space for flaws. You should take note that the performance parameter of AC units depends on a bad or good installation.
Takeaway
Investing in the right air conditioning unit is a smart way to provide comfort inside your home. It can help you have a good sleep despite the warm temperature of summer and deal with the consequences to your health because of the heat. Thus, if you are planning to buy one, considering the things mentioned above can help you choose the most suitable unit for your home and how it can make your room cooler the right way.