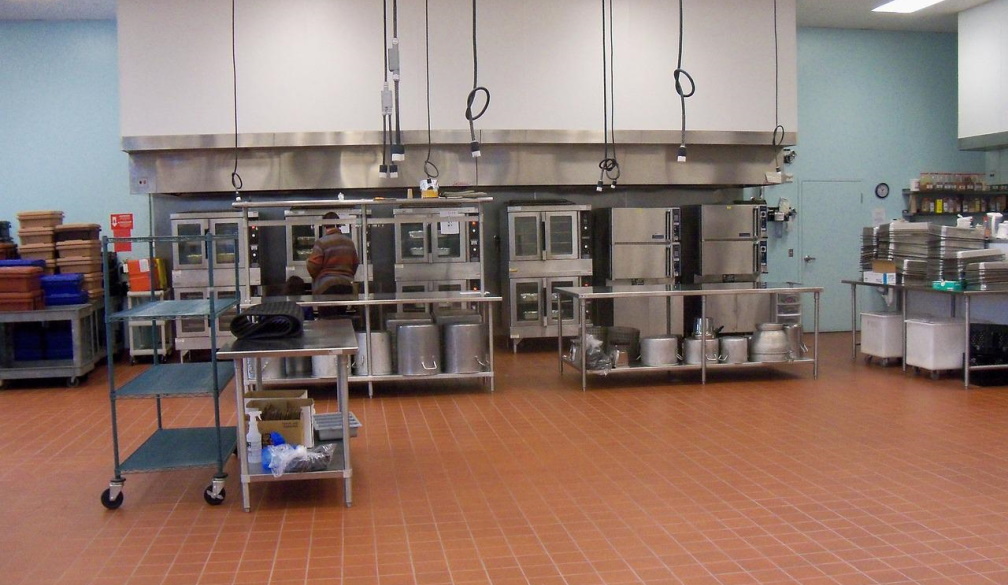 It takes more than just good food and carefully crafted cocktails to create a positive and good image of a restaurant. Creating a good impression on your patrons is vital for maintaining the goodwill of your establishment.
While food and drinks are crucial for running a popular kitchen, some factors have little to do with the kitchen. Here we are talking about the importance of employing hospitality cleaning equipment and how they help to maintain hygiene and industry standard compliance.
Even if you serve lip-smacking food and service, you cannot compensate for a restaurant's unclean and unhygienic interiors.
Hospitality Cleaning Equipment Necessary for Commercial Kitchens:
Small Rider Sweepers:
Standing at the forefront of commercial cleaning equipment, the small rider sweepers are designed to clean commercial establishments like restaurant kitchens. These floor-sweeping machines have a long lifespan and have been built with optimum durability.
Operators guide the machines to all corners and nooks of the restaurant to ensure that it is cleaned and swept properly. Do not let the compact size of this machine deceive you. These small rider sweepers are robust and reliable and come in various models, configurations, and price points to fulfil your requirements.
These hospitality cleaning machines come with a dust control feature. When you normally sweep dust with a broom and pan, residue layers always remain on the surface and in the air. With small rider sweepers, that is not the issue. It provides a squeaky-clean surface and a dust-free environment for your patrons and employees to breathe.
Here are some features of this machine that make it unrivalled in the hospitality cleaning industry:
- The compact size allows it to work efficiently in small areas with lots of turns and corners.

- Small rider sweepers clean everything from soil, dirt, pellet chips, dust from footfall, rocks, and grain.

- The dust control feature operates with the help of a filtering system that keeps the floor and surrounding environment completely dust free while cleaning.

- The machine has optimum rider safety and operator maneuverability to guide the sweeper properly without bumping into furniture and kitchen equipment.
Small Rider Scrubbers:
Small rider scrubbers are similar to small rider sweepers in looks and size. However, the functionality of the scrubbers is entirely different. Floor rider scrubbers come in small to medium sizes, perfect for efficiently cleaning stains, spills, dust, and germs from restaurant floors.
Most small rider scrubbers run or cord-operated electricity. At the same time, the larger machines operate on various kinds of fuels like diesel, CNG, and LPG. These commercial scrubbing machines can hold a large amount of water and soap to clean floors efficiently in a minimal amount of time.
Restaurants see high foot traffic, spills, and stains every day. Scrubbers are vital for restaurant cleaning as these commercial machines are the only thing that can eliminate stubborn dried food bits lying on the ground.
Small rider scrubbers are perfect for manoeuvring between restaurant tables and chairs. It saves time and manual labour and ensures optimum, squeaky cleaning. Here are some more benefits of using small rider scrubbers:
- The size is ideal for small floor commercial establishments like restaurants. The machine can efficiently carry out U-turn scrubbing and clean all nooks of the establishment.

- Reduces workforce costs and saves time.

- These scrubbers come with built-in dryers that dry off the floor within seconds.

- Increases productivity significantly.
Street Sweepers:
It is not just the restaurant interiors that need to be cleaned thoroughly. As the old proverb goes, "first impression is the last impression" the outside facade and the restaurant's entry are your chance to create a terrific first impression on your patrons.
Unclean and unhygienic sidewalks should not greet your clients when they come to your restaurant. To remedy this situation, it is best to invest in street sweepers. These machines have been exclusively built with dust control features to clean outdoor public areas like streets and sidewalks.
Why Is It Essential to Invest in Hospitality Cleaning Equipment for Commercial Kitchens?
The Australian Health Department highly monitors the hospitality and catering industry. Therefore, spot checks on restaurants are uncommon and can occur at any time. In case your cleaning and hygiene standard are subpar, there is a high possibility that you will be served notice to shut down the business.
The only way to avoid such dire circumstances is to maintain clean and regularly sanitized premises. A commercial cleaning machine will help you comply with these strict standards and keep the business in shape.
Apart from complying with governmental regulations, a clean and tidy restaurant will help attract more customers and increase footfall. No one will want to step inside a neglected and dirty eatery and would not recommend the same to their friends. So, being new customers and ensuring that the old ones are returning, it is important to get a commercial cleaning machine to keep the establishment spic and span.