Written by

NewsServices.com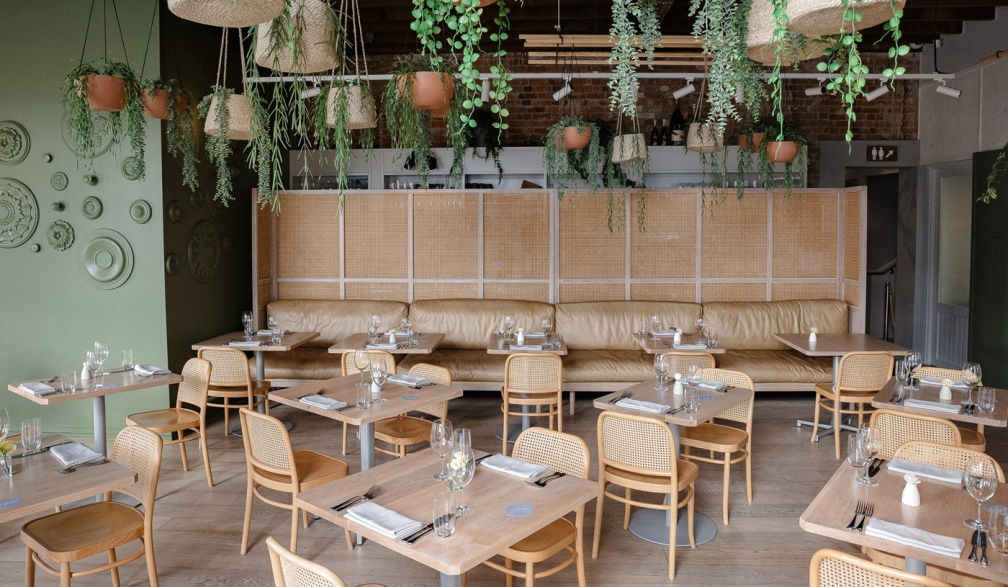 Although 2021 was a year of devastation for Sydney's hospitality industry, the city hasn't slowed down, with new and notable openings coming thick and fast all year. There is no denying that the city's CBD is only now starting to come back to life after years of lockdowns and light rail-related challenges. However, one of the most exciting new generations of chefs and restaurants has emerged from the ashes of the construction wasteland that once stood in the heart of the harbor city.
Are you looking for a restaurant to dine at on your next night out in Sydney? We've narrowed down your search list for you. These are the ten best places to go.


The Grounds of Alexandria
One of the best places in Sydney for weekend brunch is The Grounds of Alexandria, which seamlessly blends the natural beauty of the great outdoors with simple, rustic charm. The Grounds' goal is to bring people together to enjoy delicious, healthy food. The Grounds have become well-known for their photogenic, immersive experiences; think of hundreds of pine trees decked out in twinkling lights and snow machines during the holidays.
The place is full of gorgeous installations and can get quite crowded at times. For this reason, you should make a reservation at "The Potting Shed" so you can have a table for yourself and sample the insanely delicious food.


YX Mini Hot Pot
Get yourself to the YX Mini Hot Pot if you want to be transported to another realm. This hot pot restaurant is themed after a scene from a traditional Chinese fairytale, which adds to the uniqueness of the dining experience. In addition, each diner receives its hot pot, and all orders are placed electronically via a tablet at your table. You will fall in love with how the meat is presented. The food is a bit more costly than at your typical hot pot restaurant, but the quality of your meal and the overall experience is worth it. YX Mini Hot Pot recently opened a new location in Haymarket that features a more intimate private booth setting. You can search this and other restaurants on nicelocal.com.au for more detailed information.

A'MARE
A 'Mare is the crown jewel in Crown Sydney's dining portfolio, founded by Italian power couple Alessandro and Anna Pavoni. The new Italian fine dining restaurant promises a refined night out free of pretense despite its location. You'd think that the restaurant's glamorous, palazzo-inspired interiors and uninterrupted views of Barangaroo's glistening bay would distract from what's going on the plate. On the other hand, the refined dishes are as demanding as well.
Theatrics are plentiful. Amazing basil pesto is made tableside in a large Carrara marble mortar, and gelato is scooped and topped right before your eyes. It's a high-end experience that's well worth the money.


Totti's
While some may believe that Icebergs is the only good restaurant in Bondi, Totti's is a hidden gem that is slowly gaining a following. You'll feel as if you've flown to Italy for the night thanks to a sandstone courtyard filled with olive trees and flowering bougainvillea; plus, the Italian eatery has one of the country's best wood-fired chefs.
With great antipasti, spaghetti, steak, schnitzel, and more on the menu, we recommend ordering a few items to share so that everyone may sample Totti's delicious Italian cuisine.


Kanzo Sushi
In Sydney, there are plenty of Japanese restaurants, but Kanzo is one of the greatest in the country. The sushi served at Kanzo isn't your traditional Japanese fare. Imagine Australian fusion, with plenty of toppings and tasty sauces. Be prepared for the lunch rush on weekdays because it's a popular lunch destination for local workers. Kanzo deserves a spot among the top restaurants in Sydney.
10 William St
The real scoop, 10 William St, gradually becomes a true Darlinghurst hotspot, presenting a basic yet contemporary approach to Italian flavors. It's managed by a certain sibling that brought Fratelli Paradiso to Sydney in 2001, a restaurant that, to be honest, is just as deserving of competing with the best.
Bea
Bea, located on level 1 of Barangaroo House, serves fuss-free meals, world-class wines, and simple, classic drinks. Bea's cooks employ a wood-fired grill and local ingredients to produce bright meals best eaten as sharing platters, with a big outdoor deck overlooking Darling Harbour and indoor banquettes.
Soul Deli
Soul Deli is a new Korean deli in your neighborhood that's sure to shake up your lunchtime routine. While you may not associate Korean cuisine with a traditional deli, we guarantee that one visit to this location will change your view forever.
If you appreciate fusion delicacies like omelets with Korean 'caviar,' smashed avocado with white kimchi, and pork belly kimchi cheese sandwich, this comfortable Surry Hills eatery is for you. This labor of love is all about the quality of fruit and dishes alike, and it's an effortless blend of improved breakfast classics and old-school Korean cafe fare.


Margaret, Double Bay
This year, the most significant new development in Sydney is Margaret in Double Bay. Neil Perry revealed that this would be his last big project, an ambitious $5 million restaurant in one of the city's most affluent suburbs.
According to the renowned chef, Margaret, which is more informal than fine and focuses on delivering top-quality fresh fish alongside burgers and wings, will have part of Rockpool's DNA spliced into it.
Perry's excellent rotisserie chicken will also be on hand, giving your neighborhood charcoal chicken store a run for its money.
Wagyu House KBBQ
This is the holy grail of all-you-can-eat Korean BBQs, and you'll be hard-pressed to find a better deal at roughly $35 per person. Wagyu House offers a large selection of high-quality meats and uses wire grilling plates with charcoal to give your meat a delicious smoky flavor.
It's packed every night of the week, so get there early to avoid the crowds.
You shouldn't miss out on one of the restaurants if you're dining in Sydney. Each one offers its own unique experience.