Written by

NewsServices.com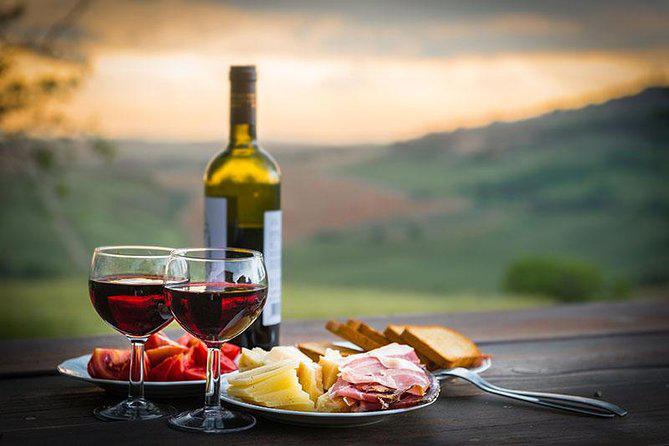 Throughout the ages, wherever there has been fine wine there has always been sumptuous food to enjoy it with. From Bordeaux's rich beef and red combinations to Venice's sweet and salty Prosecco and seafood pairings, as well as Mendoza's chorizo and Malbec, the world is ripe with delightful food and wine pairings!
Grab yourself a bottle of Chardonnay, Greek white or Bordeaux wine - we are going for a round trip on the world's best food and wine pairings!
Bordeaux red & braised beef
Bordeaux is one of the world's most famous wine regions, and the locals are known for enjoying their local reds with hearty beef meals like the uber rich Bordeaux braised beef!
Wonderfully tender and full of classic ingredients like rosemary, sage, thyme, carrots and bay leaves, this hearty meal goes beautifully with a Left Bank Cabernet Sauvignon.
Tuscan beef & Chianti
Okay, we get it: another beef meal! But hey, beef stews and famous wine regions go hand-in-hand, so it's only natural that Bordeaux's Italian counterpart enjoyed a glass of red with some of their world famous livestock.
One of Tuscany's favourite regional meals is bistecca alla fiorentina, or "Florentine steak". This scrumptious sirloin is cooked over a charcoal grill and served alongside any Tuscan variation, with the most famous being the Chianti.
It's rich, it's indulgent, and it's quintessentially Tuscan!
Napa Valley Cab Sav & burger
Because what would American wine and food pairing be without a hamburger? Of course, we are not trying to make offence, as there are plenty of more, shall we say, high-end dining options to enjoy with Napa Valley wine, but burgers can be spruced up to be as messily elegant as any Michelin Star meal (well, probably not every one…).
A Napa Valley Cabernet Sauvignon pairs beautifully with a burger which can include anything from aged gouda to truffle and all kinds of classic American condiments!
Piemonte Nebbiolo & mushroom risotto
Is there a more satisfying meal than mushroom risotto? Whether you're going with porcini or portobello or trying something less traditional with shiitake, mushroom risotto is one of those meals that always hits the soul and nourishes the belly!
What's more, it pairs well with another northern Italian favourite: Nebbiolo. This wine is native to the northwestern Piemonte region and has an earthy flavour that truly brings out the risotto's rustic, farmland ingredients (especially if you have some shaved truffle in there, too!).
Hunter Valley Riesling & seafood
Does anything scream coastal Australian more than white wine and seafood? At the fine dining restaurants up the coast you will find bountiful platters of crab, prawns, scallops, oysters and crays matched perfectly with crisp Aussie whites, and there is no better white to pair them with than the legendary Hunter Valley Semillon.
The wine's lush citrus flavours truly invigorates the fish's fleshy goodness, making it one of Australia's most beloved wine and food combinations!
The blog ends here as this writer is getting hungry. Sure, they may not make their way out for a giant Tuscan steak and Chianti or seafood platter and Semillon, but all this talk of fine food and wine pairings has got them thinking of all the delights that can be enjoyed all over the world and at home.
That's the beauty of food and wine traditions making their way around the world, of course - you can find them all at home!