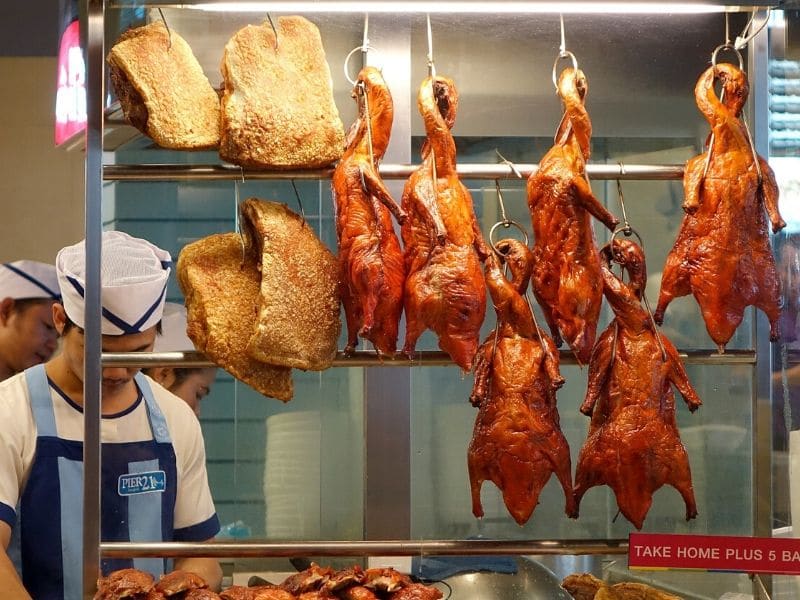 In the past two decades, the whole dining out scenario has changed a lot. With a plethora of options to choose from, people are spoilt for choice. Food chains are constantly trying to serve varied cuisines from all across the globe, locally. Chinese food has stood out from the rest due to being in high demand and liked by the masses. If you are planning to treat yourself to a good Chinese meal, here are 10 dishes you must try.


Dim sums
Dim sums are very popular back in China, and its demand has considerably increased everywhere else. These are meat stuffed bite-sized balls, made with flour and salt. They are tender and juicy from inside and make the perfect appetizer.


Spring rolls
These crispy fried rolls filled with veggies or meat are great to start your meal with. They usually come with an authentic chili dip. Some food joints sell a variant of it that has fish as a filling inside the rolls.


Kung pao chicken
It is originally a Sichuan specialty, and it has loads of fried peanuts for enhanced flavor. Made with diced chicken and dry chilies, this dish is a winner.


Ma Po tofu
You must try this age-old traditional dish made with tofu. Spring onions, ground beef, and pepper powder make up the gravy of this dish. It is perfect for people who love spicy food.


Peking duck
This is a name you would often find on menus of authentic Chinese restaurants. Commonly known in China as Beijing Kaoya, is duck cut into thin slices and roasted. The outer layer is crisp and is served with mashed potatoes and black bean sauce. However, if you're on a low-carb diet such as the keto diet and looking for low carb Chinese dishes, you will want to order roast duck instead of Peking duck.


Wontons
These look a lot like the dumplings, especially because of the shape. These, too, are made from flour dough and can have different kinds of filling. These are either entirely steamed, or the deep-fried version is also very popular. Red chili-based sauces go best with it.


Sweet and sour pork
This is a staple dish in any Chinese restaurant. This way of stir-frying the pork and tossing it in an orange-ish sauce, which includes lime, garlic, and spring onions, is very famous and makes a delicious meal.


Flat noodles
Stir-fried flat noodles, which are usually handcrafted are very popular in restaurants. You must order these once, and you will certainly like it. It is not very oily and that's why anybody can try it. You can order your choice of meat to go with it, or even just stir-fried vegetables would taste amazing as well.


Hotpot
This might be an underrated thing to order, but those who have tried it can tell you how flavorful it is. A hotpot is basically a simmering bowl of any vegetable broth you like, and there are various raw food ingredients placed around it. It is an old Chinese method of cooking. There can be chicken or pork along with seafood that you can keep adding to the broth, and it will be ready to eat in a while.


Pan-fried noodles
You won't need to order anything else if you have a bowl of pan-fried noodles. It is pretty filling as a dish. Various vegetables, preferably mushrooms, broccoli, pak-choy, etc are cooked with meat and turned into a gravy with sesame oil and dark soy sauce. The noodles are fried till they are half-crisp and mixed with the sauce to make a great meal. If you have it once, you will surely consider ordering it every time you feel like having Chinese food.