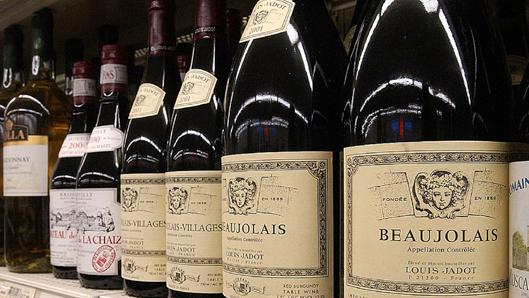 If you haven't heard about Beaujolais, you are certainly missing out on an amazing wine. Beaujolais is a style of wine that is made in an area of France that neighbours Burgundy. Unlike the bold big reds of burgundy, however, Beaujolais are a much lighter, easier drinking and far more approachable style. In this article, we take a look at the Beaujolais wine style and go into how it develops its very interesting flavour profile.
The popularity of Beaujolais Wines
Although you might be hard pressed to find examples of the style a few years ago, Beaujolais wines in Australia are becoming far more popular, even finding a place outside of specialty wine stores and into bigger bottle shops and chains. This is likely due to how fun the style is – these bright red wines boast a high acidity and light fruit character, and as they are meant to be drunk slightly chilled, they make for an excellent fun summer wine – these are certainly not wines that you will be cellaring for years to come. Beaujolais wines are made from Gamay grapes, and are considered by many to be the best example of this grape variety in a wine, and this sentiment is also very much shared by locals. In fact, the annual Beaujolais Nouveau is the perfect example of this. Beaujolais Nouveau wines started existence as something that was consumed right after the initial harvest, but the consumption of this young wine soon created a trend – soon, there was a race to see who could bottle and ship off their Beaujolais Nouveau wines first, which meant that people often drank bottles of wine that started their lives only 2 months prior.
The interesting fermentation of Beaujolais Nouveau
In addition to being a very quaffable lighter style of red, Beaujolais Nouveau also has a very interesting flavour profile as a result of the type of fermentation it undergoes. The style is made in sealed tanks with the added presence of carbon dioxide to ensure more fruit flavour is extracted instead of tannin. This process, called carbonic maceration, is the best possible way to extract fruity aromas from the Gamay grape, and requires a different approach than your average wine. This is because rather than being crushed after being picked, as normal grapes ordinarily would, the fruit is placed directly in the tank. Then, something interesting happens – the pressure placed on the bottom grapes by those on top causes them to become crushed, and when the juice that the grapes impart starts to get eaten up by the wild yeasts that exist naturally on the grape skins, a whole lot of CO2 is produced by the fermentation. Then, the fun begins! Once all of the CO2 has forced the oxygen out, the absence of oxygen creates a chemical process that cause the grapes to explode!
What makes this fermentation even more interesting
After the carbonic maceration is allowed to occur over 4-8 days, the juice is racked off and blended to create the final product. Due to the unusual way the wine ferments, it produces a very unique flavour profile. A Beaujolais Nouveau has a reputation of smelling like a wide range of fruits, such as banana, pear, raspberry and cranberry, plus there is also the potential for it to smell like candied fruits!