Food delivery services have become increasingly popular in recent years. And as more people start working from home, the demand is set to increase. In 2017, the sector was valued at a whopping $81.56 billion (USD). And it is expected to see a growth rate of 9.8% up to 2026. With big-name companies like UberEats, DoorDash, and GrubHub becoming hugely successful in recent times, it is clear that food delivery services are here to stay. Food delivery companies can deliver a variety of products, such as pre-packaged meals, meal kits, takeaway foods, and boxes of organic fruit and veg. But one major area of the food delivery market that is currently growing is snacks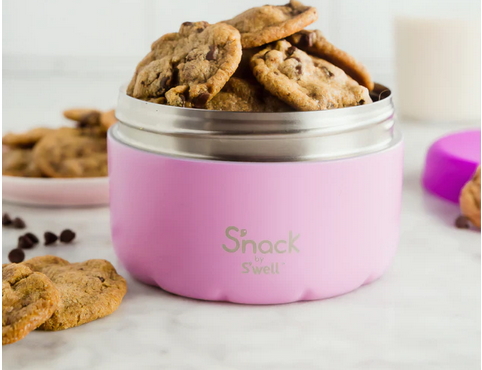 How large is the snack industry?
According to Grand View Research, in 2018, the global size of the snacks market was estimated at $439.9 billion (USD). There are no figures available for the specific snack delivery market. However, when you compare the snack-market-size number with the previously mentioned value of the food delivery industry, it is clear that snack delivery is a very in-demand market sector.
Do companies specialize in snack delivery?
The majority of food delivery services that provide meals now include snacks as part of their options. But there are also several companies that specialize in snack delivery, such as Snacks With Bite. The company provides tasty and healthy snacks like bars, chips, jerkies, and chocolate-covered treats. Boxes of snacks are customizable, too. So, they are perfect for giving as gifts, as you can tailor the contents to your gift recipient's taste. And increasingly, companies are buying snack boxes to keep their employees motivated. As more and more people begin working from home, sending a snack box to your employee's residence is a great way to ensure he or she remains productive and happy.
How are people's fast-changing snacking-habits affecting the snack delivery market?
With people experiencing busier lifestyles and less leisure time these days, consumers want snacks that are convenient, not messy to eat, and nutritional.
Rising health concerns and fitter lifestyles and diets have spurred the demand for various snacking options around the world. As more people turn to healthier snacks that are high in vitamins and proteins, and as more people look for more specific snack options such as vegan and allergen-free products, the snack delivery market is accommodating those needs. The most in-demand healthy snacks are cereal and granola bars, which help to lower cholesterol, regulate digestion, and increase energy levels in the body. Dried fruit snacks are also very popular with customers because they provide fibre and phytonutrients along with vitamins and minerals. According to Grand View Research, the global healthy snacks market was valued at $23.05 billion (USD) in 2018.
More and more companies are providing healthier snacks. But at the same time, plenty of people still enjoy purely indulgent snacks. Comfort food, and snacks that remind people of old times, remain popular in the global snack delivery market.