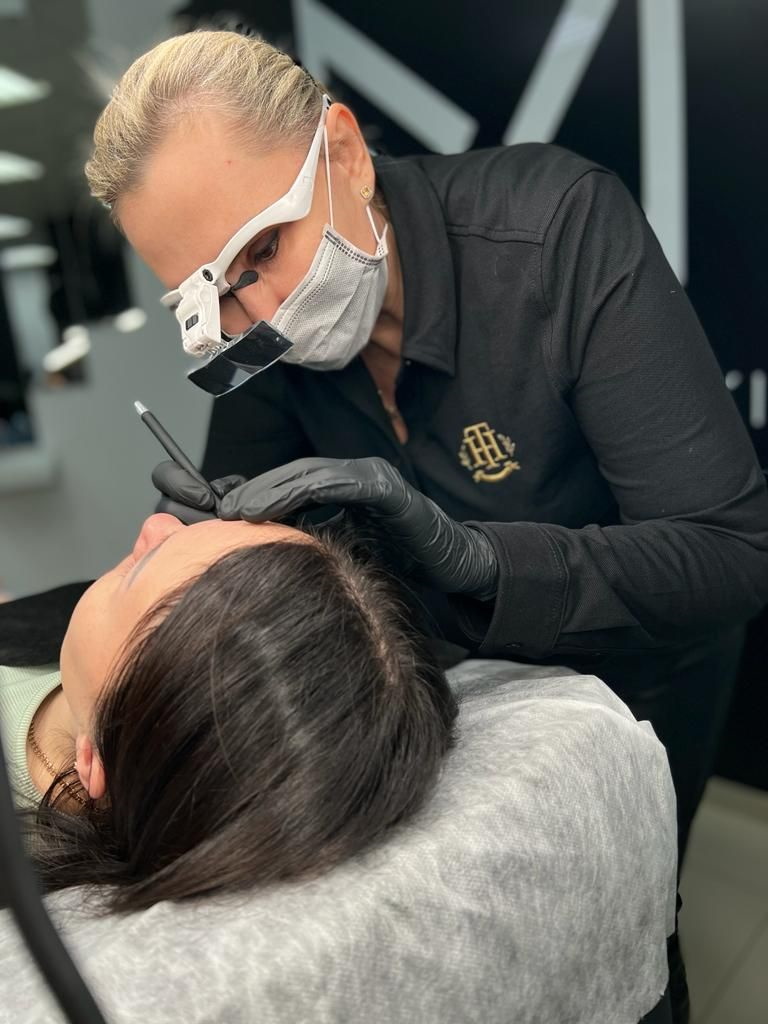 Natalia Aksyonova has made changing lives her business. She came to Australia with a European anesthesiology degree and a dream to be close to people and improve lives. A bad experience getting a cosmetic tattoo later inspired her to specialize in cosmetology to make sure no one ever went through what she had to deal with.
Today, she is the main proprietor of Natalia Beauty, one of Sydney's premier cosmetology and cosmetic tattoo salons. Her finished product is best described as seamless her meticulous efforts to craft cosmetic tattoos invisible to the eye have attracted the attention of clients from all over Australia and even many from abroad. 
At Natalia Beauty, clients can do away with the things that make them feel insecure. The clinic offers multiple procedures, including injectables for anti-wrinkle, lip enhancement, and anti-sweat. It's not about vanity or superficial changes her team is committed to helping clients feel more comfortable with their appearance.
These treatments are long-lasting, so patients spend less money on follow-up appointments and unnecessary products throughout their lives. Few cosmetologists respect their patients so much as to help them spend less on their services. To Aksyonova, it/s also about women saving time and not worrying over make-up smudging or ruining from sweat.
What's important for me is saving time for women. Every morning a client wakes up I want her to feel content with a fresh, rested look. No obvious tattoo or pigments a woman will see herself naturally and not as a painted doll. Day in and day out, shell feel fresh in any situation, be it at the beach, at the gym, or picking up the kids.
Natalia's most noble undertaking is assisting women in gaining their confidence back post-illness. As a cosmetic tattoo artist, she's made nipple tattoos for breast cancer patients after a mastectomy. Moreover, women struggling with hair loss from Alopecia come to her for tattooed eyebrows.
These aren't cheap, band-aid solutions that wear off or appear unnatural from a distance. They're some of the best, most hyper-realistic tattoos in the country. Aksyonova's painstaking efforts have changed several lives, and on many occasions, she's done it for free.
"It's very hard. Many women come in feeling just crushed and broken. They're under a lot of stress, these young girls. They need help and they come to me. I've done it for free many times. It's about helping women first and foremost."
Despite her accomplishments, Aksyonova feels that her training is far from finished. It's all about constant improvement. She spends her free time attending training sessions and seminars in Europe to learn new techniques and better hone her skills. 
Whatever new products or techniques bring the best, most long-lasting results, nothing is too difficult or too expensive to help her clients. Her work philosophy is one of total selflessness. It's not unusual for her to work 12-hour days, sometimes not taking days off so she can touch as many lives as possible and make a difference in the community.
Bringing the newest techniques back to her Sydney studio, she also currently works on raising the next generation of the best, most capable cosmetologists in Australia in her own school. Students learn to adopt the same level of care and professionalism that she puts into her work. For the future of cosmetology, Aksyonova urges everyone interested in the field to practice client empathy as much as possible and to enter this line of work to help instead of just earning money.
'I urge everyone to be reasonable and not to think about minute earnings. Instead, think about the future of a person. As soon as they step foot in your salon, you are responsible for their appearance. Minimalism is key. Start small, and only make bigger changes if the client so wishes.
Natalia Aksyonoova is the founder and main proprietor of Natalia Beauty, a cosmetology and cosmetic tattoo salon in Sydney's Bondi Junction. They offer several long-lasting cosmetic solutions with an emphasis on natural beauty. In a decade, the salon has satisfied over 7,000 clients, and they're ever happy to serve more. For more information on Natalia Beauty's services and to book an appointment, please visit https://nataliabeauty.com.au/.