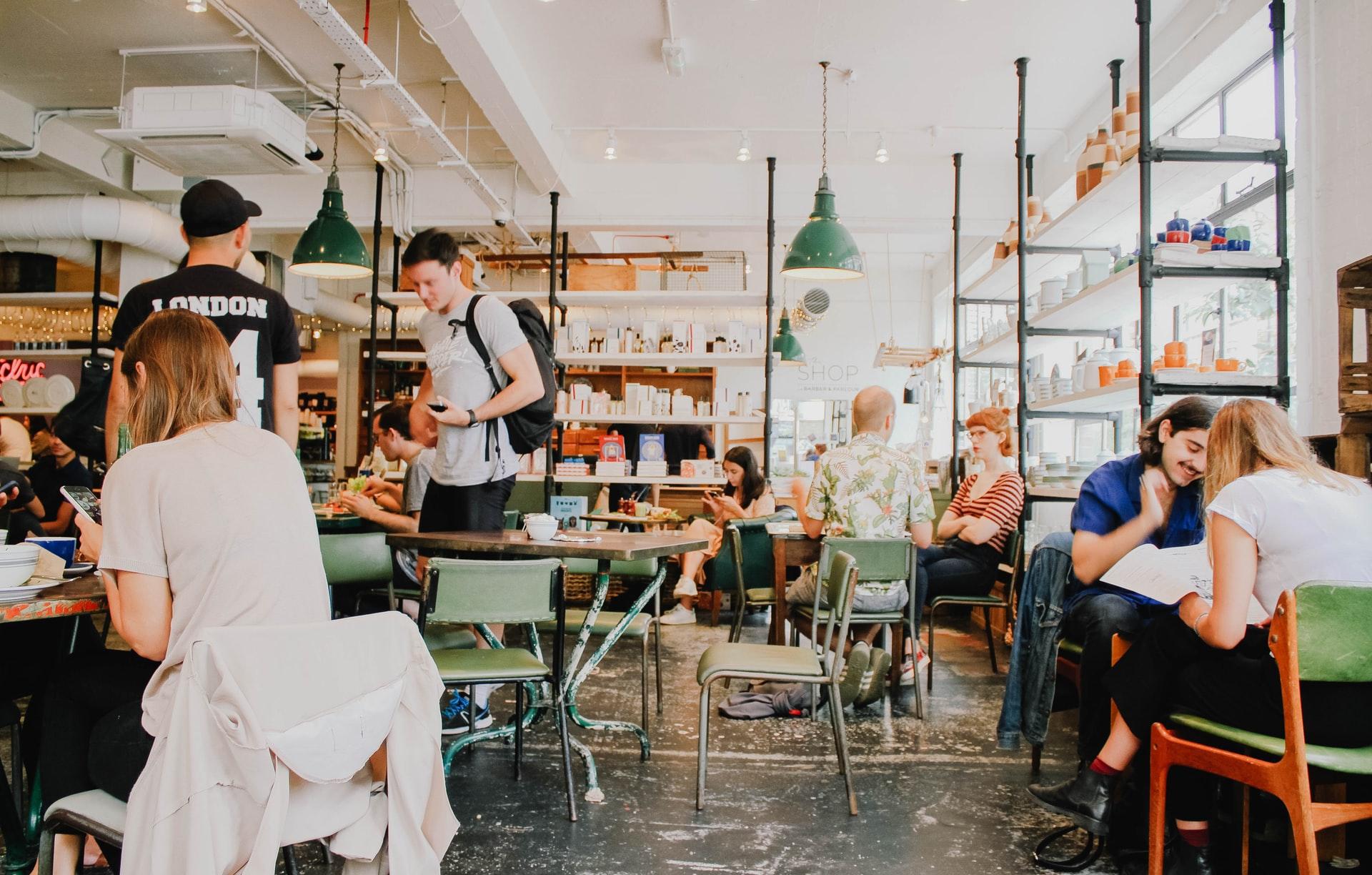 Café business is lovely if you love serving people and spending some time with them. If you're someone who loves a cozy, and intimate atmosphere, then opening a small café is a nice business idea that isn't too ambitious, yet it's still an important step in someone's business journey. However, a café is successful only if it's frequented by enough customers to sustain itself, and in order to do that, it's essential to serve tasty foods and beverages. But aside from that, a decoration matters a lot, because nobody wants to sit in a café that looks unkempt or plain ugly. So here are some decor tips that will help you turn your café into a truly chic oasis for everyone.


Organize the space properly
If you've already found a perfect location for your café, then it's time to organize the space. Assuming you've gotten all the permits and that you've taken care of all the installations, then you should proceed to deal with more aesthetic matters. But, before you start decorating, make sure that everything is organized and pre planned well, so the customers will feel comfortable. Make sure to plan the placement of furniture so there will be enough room for people, especially if the café itself isn't that big.


Make sure there's enough light
Sitting in the gloomy and dark café during the day isn't a nice way to spend the morning or afternoon. Of course, there will be days when the weather won't work in your favour and that's why it's important to make sure there's enough light. Therefore, investing in a good lighting design will surely pay off, because when it comes to cafés, that's one of the most important features. Also, if you want to invest in a romantic and cozy atmosphere, you can put candles on each table in the early evening hours.


Invest in nice and chic furniture
Now that you've made sure that your café is well-lit, it's time to invest some effort and pick the right furniture pieces. The most important thing about this is comfort and durability. But, make sure to pay attention to colour and shape as well, because the aesthetic aspect matters too. So, if you enjoy browsing offers online, then make sure to check out furniture for sale, and then, choose pieces that you find interesting. A lot of customers prefer spaces where they feel cozy, welcome and safe, so it's important to choose furniture that will allow them to sit for some time and enjoy themselves.


Create a friendly and interesting atmosphere
When decorating a café, it's essential to create an atmosphere of peace and friendliness. People love spending time in spaces that are relaxing and cozy, and if you want your café to succeed, then it's crucial to give that feeling to your clients. Whether it's shabby chic or Bohemian retro, your main goal should be to create a vibe that will translate well among your clientele.


If you have a theme in mind, then go for it
Some café owners rely on a theme to make their businesses flourish. So, if you're a fan of a certain movie or book franchise, then you could make your café reflect that. However, it's important to check the legal side of matters, especially if the theme you have in mind is a book or a movie already. If that seems like too much work, then feel free to incorporate those vibes by adding various posters or decor items. For example, a Star Wars framed wall art or Harry Potter mugs will surely contribute to a friendly and slightly geeky atmosphere that is adored by many visitors.


Give your clients something they'll love
Individuality matters, and in this age, it's a bit challenging to be thoroughly original. But, that shouldn't concern you, because it's still possible to achieve success if you give your clients something they'll love. If you plan to serve food, then it's important to make it delicious and affordable, so the customers would be enticed to return. Giving them a delicious cookie with coffee is a nice way to boost their appetite. Also, if you're unsure which foods to serve, check out what meals and drinks are missing in your area and then go with that.


Final thoughts
Owning a café is a challenging business which is why it's important to invest the effort to make everything go smoothly. Decorating your café in bright and engaging colours will surely help your clients feel welcome, however, it's also important to invest in furniture and menu, so they'll be motivated to come back and recommend your café to their friends and coworkers.