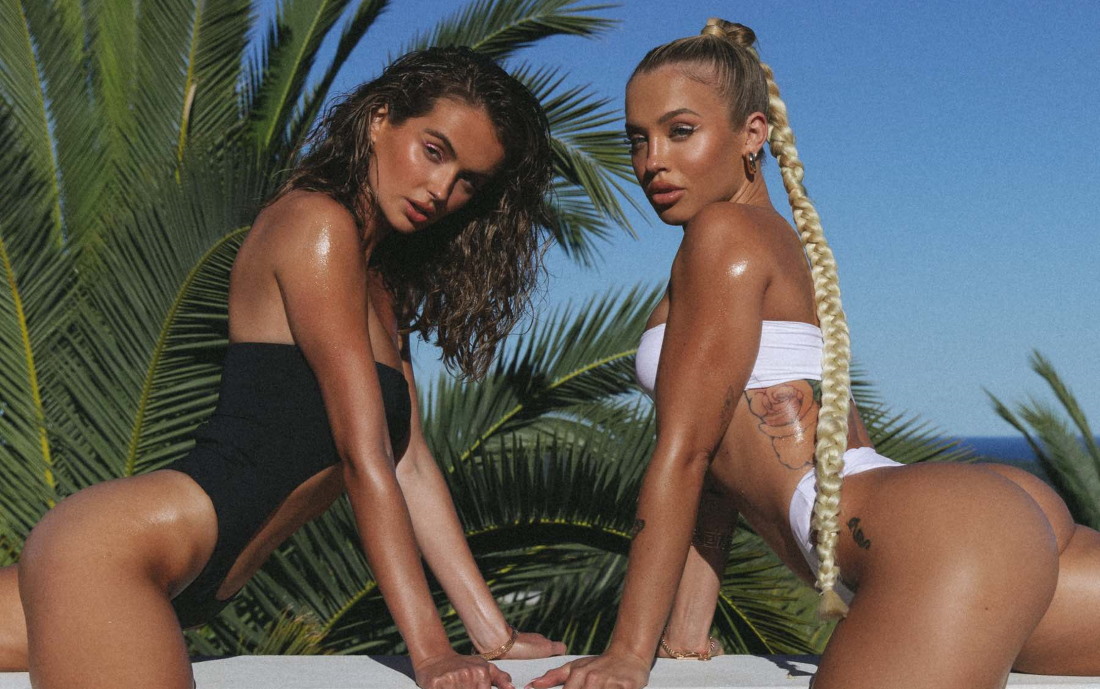 Tammy Hembrow is releasing the second and most anticipated drop of Saski Swim, Spring Summer 20 range TOMORROW, Wednesday December 16 at 10am AEST.  
Life's certainly a beach for mum-of-two Tammy, who has just been announced as Business News Australia's Young Entrepreneur of the Year thanks to her iconic fitness-come-fashion empire, Part 1 earlier this month – with most of the swimwear selling out within hours.  
The second and most anticipated drop of the collection will be available exclusively online from Saski Collection and features ten new styles, in a variation of colours including black, white, pink, green, green snake and pink snake.   
Mum-of-two Tammy, 26, who showcased Saski Collection at New York Fashion Week earlier this year, had originally planned to showcase the full swimwear range in the US during Miami Swim Week … until COVID scuppered the event.  
"I designed this collection over a year ago and we had planned to show it at our first ever Miami Swim week in July, however COVID had other plans for us. I'm so excited to be finally releasing it regardless."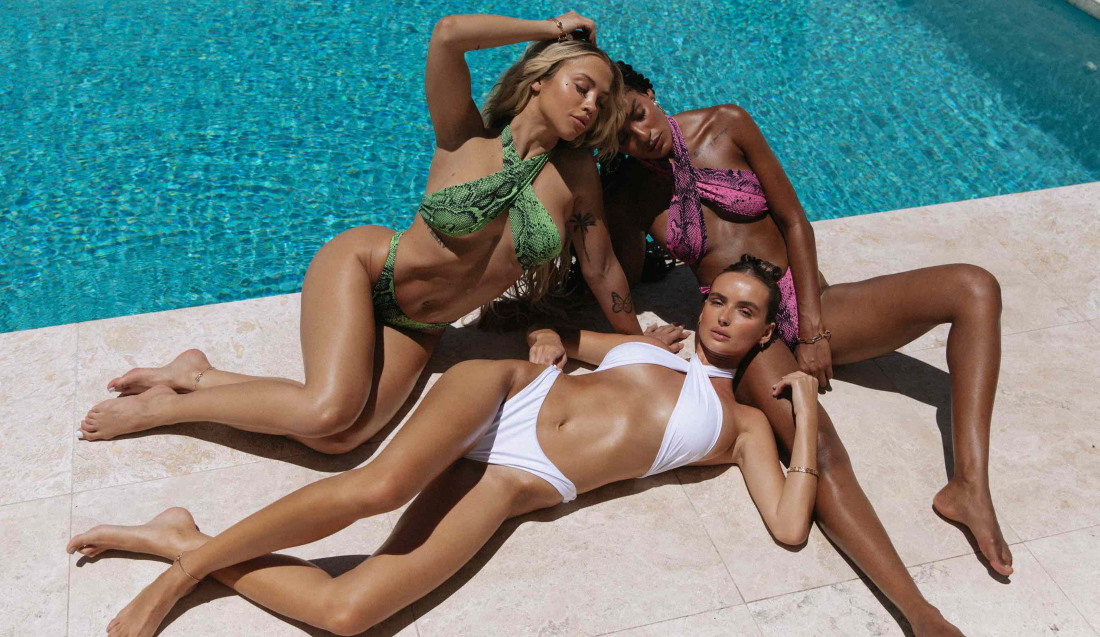 "This is our biggest collection to date, with drop two including ten new styles across six different colours, and for the first time ever Saski Collection is introducing some exciting prints."  
"I have been living in these styles ever since I got my hands on the samples, and am glad we were able to launch both drops in time for Christmas and Australian Summer break."  
Tammy's luxury athleisure label Saski collection is a huge success worldwide and Part 2 of the swimwear range is expected to instantly sell out like her previous ranges, including Saski Unisex and Saski Mini, which sold out within TWO minutes when they went on sale in April.  
Saski Collection recently introduced I=CHANGE to Saski website, where $1 from every transaction is donated to one of three charities:  
UN WOMEN, to end violence against women  
National Breast Cancer Foundation, to prevent women from dying  
My Room's Children Centre, support children and their families  
Tammy says, "We're so passionate about these projects and are excited to be able to give our customers the chance to choose where our donation goes when shopping with us.  
"This gives us a chance to give back to those who need it most."  
'I=change is a great opportunity for Saski and our customers to give back and support 3 amazing charities. I love the idea of our SASKI girls being able to choose where their donation goes, it feels a lot more personal.''  
About Tammy:  
A mother to two children by the age of 22, Tammy has created a global fashion, health and fitness business empire (including Saski Collection and her fitness app, Tammy Fit) within a short time frame of three years. She is one of Australia's biggest influencers, with over 11 million followers on Instagram (the rest are Hollywood A-listers) and over a million on YouTube – platforms she has leveraged to promote her health and fitness brands. Tammy has just been announced as Business News Australia's Young Entrepreneur of the Year. She took out two categories, Fashion Design – Saski Collection, and Fitness – Tammy Fit, as well as the overall award.