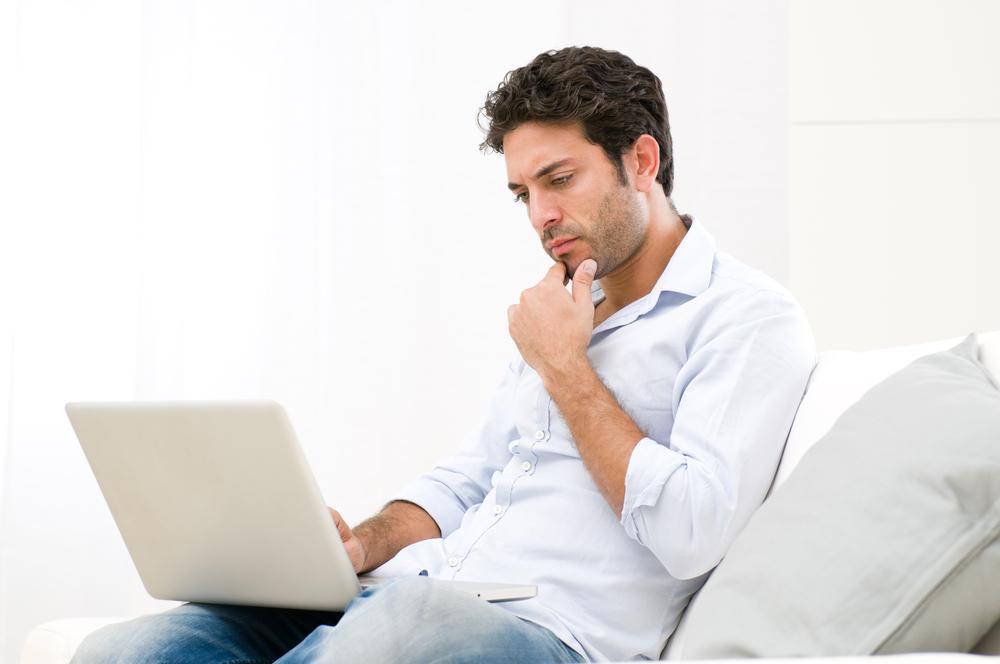 So your eye test results are back and the news is in – you need men's glasses. If it's your first time getting specs, it's normal to have a lot of questions on your mind. Like what's the difference between progressive and bifocal lenses? And how do you find specs that suit your face?
This article outlines everything you need to know before getting your first pair of specs so that you end up with the perfect fit. If you hop online and view the range at Optically, you'll understand why it is so important to find the right pair of spectacles. If glasses are for you, check out some contacts instead.


Choosing your lenses
From blue light to digitally surfaced, you have a lot of options when it comes to choosing the right lenses for your new men's glasses. Some of the most common types of lenses include:


Single vision
Single vision lenses are set for viewing at a single distance; either near, intermediate or far.

Progressive
Progressive lenses are set for viewing at any distance, providing wearers with the convenience of being able to wear their men's glasses in any situation.

Bifocal
As the name suggests, bifocals are made up of two parts – one for giving the wearer clear close-up vision and one for providing clear long-distance vision. Unlike progressive lenses, there is no transition in between.

Active
Active lenses are lighter and thinner than regular plastic lenses, have a much higher impact resistance and protect against 99.9% of UV rays. They are a great option for children or those who do a lot of sports, which is crucial if you want the right lens for your sport.

Digitally surfaced
Digitally surfaced lenses grant the wearer improved vision at every part of the lens' surface, making for a wider field of view.

Blue light
Adding a blue light coating to your men's glasses helps to filter out the blue light emitted from electronic devices like smartphones and laptops. This can help reduce eye strain.

Invisibles UV
Invisibles UV lenses have an anti-reflective coating which minimises reflections by 80% and reduces UV rays from passing through the lens. They are also dirt, smudge and water resistant, making for much clearer vision.

Tinted
Your lenses are available in a number of coloured tints to help you match your personal style.

Choosing your frames
The right frames can really make your men's glasses stand out! It's important to try your specs on in person if you can as this will make it easier to determine whether a frame suits your face shape. Also consider how comfortable your frames are –if they are too heavy, you're unlikely to end up wearing them for very long!

Adjusting to your new specs
It's completely normal to experience some discomfort when you first put on your new men's glasses. Dizziness, distorted vision, headaches and nausea are the most common side-effects. It can take a few days for your eyes to adjust to the lenses, but be patient – stick with your specs and the side-effects should fade quickly. Here are some tips for adjusting to your specs:

Put them on daily
It is important to wear your new men's glasses as often as possible as this will help your eyes adapt to the new lenses faster. If you feel dizzy or nauseous, take a short break and consider taking a ginger supplement to relieve your symptoms. Putting your specs on as soon as you wake up is also a great way to help your eyes adjust – and it and can also help prevent dizziness from striking later in the day.

Keep your lenses clean
Smudges and other marks are not only an annoying distraction, but they can make your dizziness worse. Clean your glasses regularly using a lens cloth and/or lens cleaning spray to get rid of these marks.

Know when to contact your optician
While most symptoms during the adjustment period will pass without the need for intervention, if your men's glasses are giving you headaches, soreness, redness, itchiness or blurred vision that persists for longer than two weeks it's a good idea to visit your optician for advice.