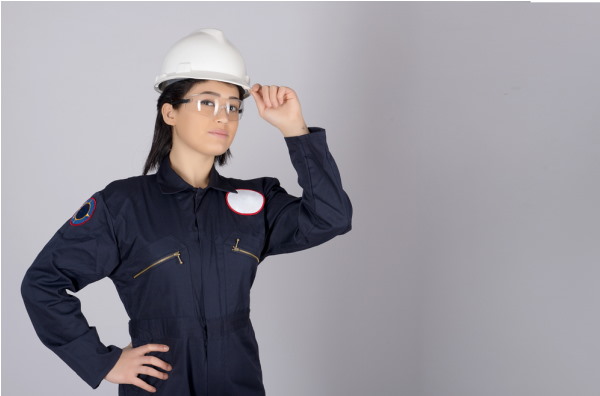 It is essential to help a business grow, that employees and representatives of the company make a professional and organised impression on clients, prospective customers, suppliers, and even simply passers-by. People cannot help but judge a person or organisation quickly and appearance is a huge part of that judgement.

When it comes to choosing a style for your company uniforms, there are often simply too many options to choose from. Whether you opt for polo shirts created with embroidery in Sydney or customised aprons for wait staff, there are several factors that you should consider before buying. 
Let's take a closer look at some advice to find out how to design a uniform that will have your business booming. 
Effective Tactics For Business
One of the most basic and effective marketing strategies that exists and has done for generations is the use of business uniforms to spread the word about companies and their services. In recent years, the boom of company branding has also taken off in a big way and has meant that work attire should reflect the organisation's culture and personality. Creating corporate clothing that carries the company logo has the potential to produce a rapport among employees of a business which, in turn, creates a connection and establishes a feeling of belonging.

This sense of acceptance within the company has a positive impact on clients and business partners too, who associate the brand and the uniform with this feeling and therefore helps to build a trusting, strong relationship. It may not seem obvious at first, but designing a suitable uniform for your business can have many favourable effects for the company. 
What To Wear 
Personalising uniforms can be a tricky business if you have no idea how your staff will feel most comfortable. It is very important to consider the type of work your company does, the industry, whether your staff work outside or inside, if they need to be active throughout the day, as well as what equipment they work with.

It is key to think about the material you use as you can choose from a range of apparel such as T-shirts, polo shirts, aprons, hats, shirts, and decide which would be the most appropriate type of clothing for your staff. Think of what your staff must attend to during the day, whether they are meeting customers, back office, logistics or operations. Sometimes different roles require different uniforms to make sure that everyone's needs are met. 

It is highly inadvisable to use close-fitting or restrictive items and comfort should be at the top of your list of considerations because employees can work long hours in their uniform and uncomfortable clothing will be a hindrance. 
Build Brand Awareness
If your company does not already have a colour scheme in place then this is where it might be a good time to choose one which accurately represents your brand. Business owners are advised to think carefully about what they want to say with their uniforms and what message they wish to send. 

Adding your company logo or even sponsor logos is also a great way to raise awareness of your brand and express its identity. Choose colours that are appropriate for your work environment and think about what each colour says about your brand and how might customers react to your style.  
Quality Not Quantity
At first, it may seem like a great idea to spend a lump sum on dozens or hundreds of the same style of T-shirt which can be used and thrown out, however, this is not generally advisable for business apparel. For several reasons, financially and reputation-based as well as for practicality, as a business owner designing uniforms, you will want to invest in good quality articles of clothing to personalise. The items you choose should be able to withstand constant washing and daily use, therefore it is vital that both the clothes and the personalisation be durable and of top quality.