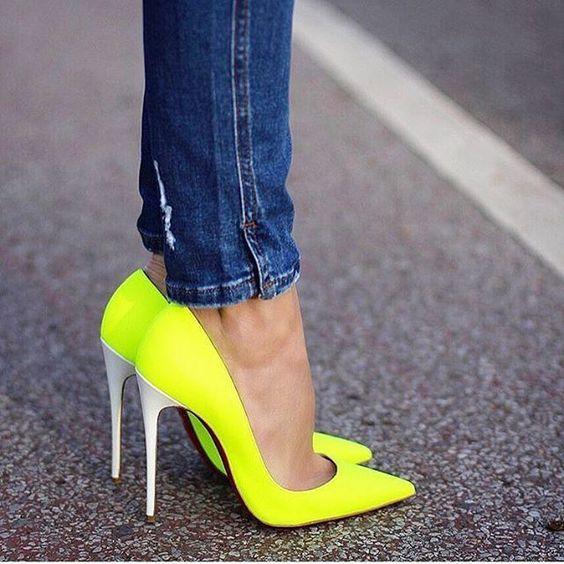 Did you check out the footwear styles on the runway this season? They are out of this world! Footwear designers have taken the shoe game to new dimensions in 2019 with prints, feathers, and unusual trends.
Stilettos were once out of fashion, but now everything is back with a vengeance to include a wide range of styles to the most futuristic trends. The whole point is, whatever strikes your fancy. Or as they say, 'If the shoe fits, wear it'.
If you love shopping and fashion, you have reached the right blog. We have for you 7 of the most eye-catching styles to have on your radar the next time you go shopping.
Architectural Heels


Ranging from blocks to cones to balls, these jazzy shapes add a touch of whimsy to the most classy trotters. Eschewing to the towering inferno heels of the last year, these architectural heels give a quirky twist to pumps, loafers, slides and platform heels.
Animal Print
You can't deny the versatility of white boot or black pump, but there's one style that is considered a closet staple: animal print heels/ boots. Sure, cheetah and leopard prints are perhaps the most loved animal patterns, but a fun cow print is the style statement of today's runway models.
Equal parts chic and bold, they add a fun flourish to straight-leg jeans.
Slides
Slides, mules and slip-on styles at the
shoe shed
are breezy, easy and go with everything - shorts, skirts and pants.
These glittery slides with shimmer look can give the silhouette a fresh new look.
With a variety of heights available in 2019's slides, ranging from three-inch platform to flat as a pancake, slides are all super comfy and super stylin'.
Neon Heels
Neon isn't just a trend for high-end clothing - it's also a part of the shoe collection at Myer shoes. This eighties trend continues, with lime green, hot yellow, pink, orange and electric blue dominating the palette.
Neon looks amazing paired with blue, black or white, so ditch the normal colours and give your summer clothes a flash of colour with a shocking shade of shoe.
Naked Sandals
Ever heard about barely-there shoes? Naked sandals are the new style of barely-there shoes. These stylish sandals are perfect for hotter temps, thanks to their cool minimalistic silhouettes - feather-light straps that wind enticingly around the ankle, in neutral-nude tones. Trust me when I say this - you'll feel like you are walking on air.
These sandals are one of the sexiest things you can put on your feet.
Kitten Heels
Long gone are the days when sky-high heels were the it-shoe. Now, a mere 1.5" is all it takes to leave a bigger, fiercer impact, and women (and their feet) are loving it.
Angelina Jolie rocked these kitten heels and made them look so chic.
Slingback kitten heels ooze class and sophistication and save your calves from the wear and tear of high heels. You can wear this fall shoe trend to work and also keep them on for a night at the club.
Clear Plastic
Girls enjoyed those clear plastic bra straps under tiny shirts and tanks, and now the same aesthetic allows you to show off your little piggies after a fine pedicure.
The clear plastic style has come to your tootsies. Perfect for summer, this style works well with everything and compliments the tan as well.
You can never have too many shoes, right? So, if the shoe fits, buy two pairs or more.


With so much cray-cray in the world today, girls gotta have some fun. So why not have it through your footwear?