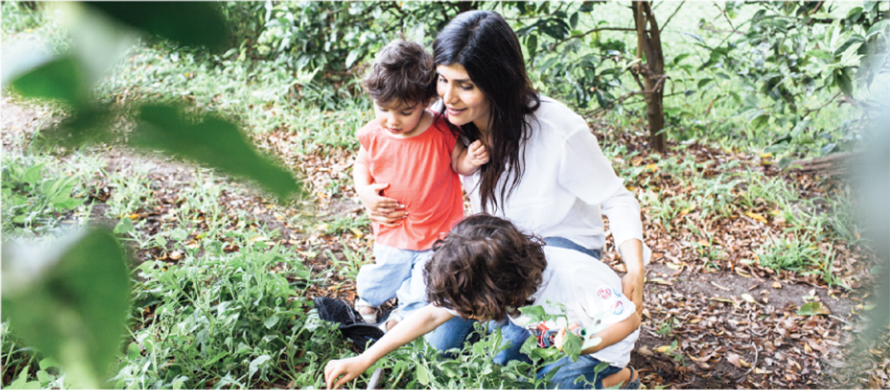 Every woman wants to look beautiful. Whether you're young or old, you want beautiful skin. What's the first thing other people see? Your skin, of course. For that reason, you may be upset because you think your skin is too dry for it to be beautiful.
What is Dry Skin?
Even though dry skin can be both unsightly and uncomfortable, you, most likely, don't have to be worried. There are some dry skin conditions such as ichthyosis which is inherited, upsetting, and disfiguring. Dry skin is a condition which is common and caused by your epidermis, the outside layer of your skin, not having enough water or moisture. Females and males are equally affected by dry skin. The elderly are especially prone to dry skin because of the amounts of their natural lubricants and oils being diminished.
However, dry skin which may be caused by your environment can usually be controlled. Environmental factors which may be causing your dry skin may be low humidity, cold or hot weather, and by your soaking in hot water.
Dry skin can be improved. You certainly should avoid harsh soaps that may responsible for drying your skin. Using moisturizers may also help. If your dry skin is chronic or severe, perhaps you should see a dermatologist, a doctor who specializes in skin problems.
Dry skin that is itchy and flaky can be uncomfortable. It isn't just caused by what you put on it. How you clean your skin, your clothes, and the air surrounding you can be the cause. Frequent use of hand sanitizers and washing your hands can cause moisture to evaporate from your skin and cause dryness. Some medications a person must take due to skin diseases can also cause dry skin.
Dry Skin Symptoms
Do you itch? You may have dry skin since itching is the key symptom of dry skin. Another symptom of dry skin is dry, rough, red patches on your skin. It's often these patches that are itchy. When you have dry skin, certain areas of your skin are affected, such as your hands, arm, lower legs, abdomen, and areas of your soles and ankles. If your dry skin isn't treated, it may become more severe and develop fissures and cracks.
Watch out for the "itch-scratch" cycle. It occurs as your dry skin worsens. You feel itchy, and naturally, you scratch the area. The itching of the area becomes worse, and by scratching the area, it becomes worse. The cycle simply goes on and on as you're unable to stop the scratching.
Home Remedies for Dry Skin
Warm not Hot Showers
Andrea Lynn Cambio, MD, dermatologist recommends anyone with dry skin avoid steamy, hot showers. Hot showers may strip your body's skin of its natural oil barrier. Your oil barrier is needed to keep your skin moist and smooth by helping to trap its moisture.
Experts in skin care recommend a person's showers or baths be short. They should be only five to ten minutes. After the shower or bath, pat dry your skin and apply a moisturizer to it.
Wash with Soaps that are Gentle
Use gentle soaps when you wash. The soaps you use should be free of fragrance, deodorant, and antibacterial additives since they can be harsh on your skin.
Dermatologists recommend using cleansers containing ceramides or Chamomilla Recutita (Matricaria) Flower Extract which is available in many of the sensitive skin products. Cleansers which contain ceramides help your skin to hold in its moisture and also replace the ceramides we lose as we get older.
Apply Moisturizers to Your Skin Immediately after Bathing
After the shower or bath, pat dry your skin and apply a moisturizer to it immediately. An oil or cream moisturizer is effective since they will help to trap water in the surface cells of your skin.
Use a Humidifier to Add Moisture to the Air of Your Home
If your skin is sensitive, dry air in your home may cause your dry skin to flake and itch. A portable home humidifier can add moisture to your home's air. Humidifiers that attach to your furnace are also available to purchase.
Select Fabrics that Allow Your Skin to Breathe
Cotton and silk are natural fibres that will be kind to your skin. It's a good idea to avoid wool since wool has a tendency to irritate most people's skin.
Also, be careful in selecting the detergents you use to wash your clothes. Don't use detergents that contain perfumes or dyes since both may irritate your skin.
Dry Skin Diagnosis
A dermatologist is the best choice for a doctor to diagnose dry skin. Your doctor will check you over with a physical exam, he or she will also ask you questions about your medical history. Your doctor will also want to know when your dry skin began, what makes it worse or better, your habits of bathing, and how you currently take care of your skin.
Your doctor may want to conduct some diagnostic tests in order to learn whether your dry skin is caused by a medical condition, such as hypothyroidism.
Treatment of Dry Skin
By knowing why and how the dry skin condition occurs will help you to understand its causes. The epidermis of a person's skin is typically made up of protein and fat lipids. Skin dehydration can be helped to be prevented by your epidermis's lipid portion and its proteins. The moisture of your skin will evaporate more easily if there is a deficient amount of lipids or proteins in your skin. When your skin is dry, it becomes more sensitive and more susceptible to breaking down and rashes as well. The medical term for this dry skin condition is xerosis.
If your dry skin remains untreated, it may result in complications, including bacterial infections, eczematous dermatitis, cellulitis, and discolouration of the skin. You will need to consult with a skin specialist to deal with such issues.

The lifestyle remedies listed above in the Home Remedies for Dry Skin section can be a great help in treating your dry skin. Your dermatologist or doctor may recommend the use of a nonprescription cream containing lactic acid and urea.
Besides recommending the home remedies above, a dermatologist may prescribe prescription ointments and creams for serious skin diseases, including ichthyosis, atopic dermatitis, or psoriasis.

If your dry skin causes the red, itchy skin of dermatitis, your doctor may also recommend hydrocortisone-containing lotion. The use of wet dressings for your skin that cracks open to prevent infection may be another recommendation made by your doctor.