Written by

Tess Sanders Lazarus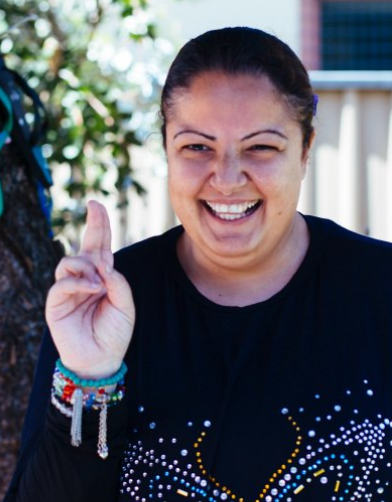 While the Veronicas may be a little upset with Qantas and their staff at the moment over an incident involving luggage, one organisation in Sydney by the name of Sunnyhaven, is over the moon with Qantas and wants to share their positive equipment experience with the airline and their wonderful staff.
Sunnyhaven Disability Services (Sunnyhaven) is one of Sydney's longest running disability service providers.  Located in Kogarah, they deliver a range of services including short term and long term accommodation, day programs, and therapy services.  They even offer travel services for individuals and families with special needs.  
"We have just received a fantastic grant from Qantas for the amount of $10,000 through their Side by Side Program and we are so excited, we want to publicly thank Qantas and tell the whole world about it," Sunnyhaven Program Manager, Maree Boscoe said today.
"The grant is already being put to good use allowing us to purchase much needed new equipment such as outdoor and indoor lounges, an outdoor lounge swing, games and arts and crafts items, soccer nets and other sporting equipment, and much more.
"It all helps to ensure we are able to provide the most supportive, welcoming and fun environment for our wonderful community."
Qantas Side by Side is an internal grants program designed to enable Qantas staff in having a say in which charities and community groups the airline supports.   Twice a year, employees can apply through the Qantas program for one off grants of up to $10,000 for their nominated organisation.
"Michelle Forester's son James attends our centre.  Michelle is such a wonderful advocate and supporter of ours.  We are so grateful to have parents like Michelle involved in our organisation who give so much of their time and support to us on a volunteer basis.   Without Michelle's support and the support of others, we wouldn't be able to do what we do," Maree added.
"It was Michelle, who works at Qantas, who let us know back in May this year that the grant program was open for applications and that together we could apply for a grant.
"We were absolutely ecstatic to find out that we were successful.   We can not thank Michelle and everyone at Qantas enough for their incredible support and generosity.  We are so grateful to Qantas.  It is a big grant for us and $10,000 goes a long way in our community.
"The new equipment means that our day attendees now have some new and interesting activities, games and sporting things to do.  
"It is so important for us that our community environment is as welcoming and interactive as possible for our people.   We want them to know they are loved, valued and respected.   They are just as excited about the new equipment as what we are.  We are over the moon!"
Sunnyhaven CEO, Maree Mullins added, "that the invaluable support from local businesses such as Qantas make all the difference in improving outcomes for people with a disability. Our thanks to Michelle Forrester for putting Sunnyhaven forward as a service needing support."
Sunnyhaven is funded with the support of the community, through grants and funding via the NDIS.