Written by a Guest Writer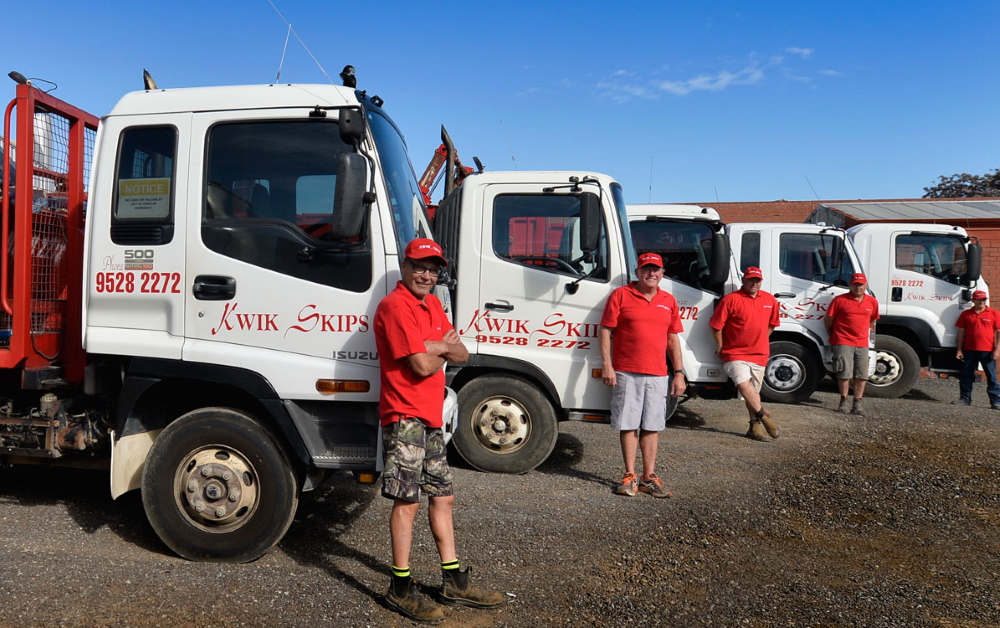 Hiring skip bins are a convenient and cost-effective way of disposing a large amount of waste material in an efficient manner, helping to keep home renovation and constructions sites clean and organised. Skip bin hire in Perth and Rockingham is readily available and can be easily arranged. Commercial skip bin hire is a vital part of infrastructure development in Australia.
Have you wondered what happens to all that waste after the skip bin hire company takes it away? Does it just go straight to the tip?
The short answer is no, it doesn't. Any responsible skip bin hire company in Perth or Rockingham should have the proper processes in place to minimise all waste going to landfill.
After collection and transfer, everything is sorted and separated
Depending on what it is you have placed in your skip, Kwik Skips will sort out and separate all the different types of waste before sending them off to the proper waste disposal and recycling facilities. The waste can be categorised into three main types:
General Waste

Heavy Waste

Hazardous Waste
Heavy Waste is common in home renovations. Since many construction materials may still be useful, this is carefully sorted through in order to pick up items that can be reused and recycled for future purposes. For example, rubble, cement, and bricks have an after-market that allows for resale or recycled concrete aggregate, which gets used in road bases and other heavy construction.
General Waste is sorted just like the rubbish services provided by the local council. That is, this waste is separated into piles that belong in each of the three (or two depending on your local council) different coloured lid bins. ie. (for councils using the three bin system) it would be green waste for Green-topped bins, Dry recyclable for Yellow-topped bins, and general household waste for Red-topped bins.
Following are examples of each type of waste:
Green waste – including tree branches, prunings, weeds, grass clippings, leaves, and palm fronds
These will be sent to the proper recycling facilities such as to be shredded for mulching, and composting.
Dry recyclables – including aluminium and steel cans, glass bottles, clean flattened cardboard and cartons, papers and magazine and hard plastic containers.
These will be sent to the proper recycling facilities.
General waste – food scraps, toys, household appliances, clothing, nappies, non-recyclable containers, sanitary items, cotton wool/buds, soft plastics, shredded paper, and all bottle lids.
All these items cannot be recycled and therefore will be sent to a landfill facility.
The final category of Hazardous Waste should NOT be placed into the hired skip bins at all. These include asbestos-containing items, vehicle tyres, lead or mercury based items, contaminated soil, and flammable liquids (such as paint, oils, chemicals and pesticides). If you need to dispose of any of the above materials, contact your local council for advice.
What you can do to help
When you hire a skip bin from Kwik Skips in Perth or Rockingham, you're not expected to separate all the rubbish you throw in your skip bin – but you can still make a contribution to minimising waste going to landfill by assisting with green recycling. This means separating your green waste from the everyday recyclables and general waste when filling the skip bin.