Written by

NewsServices.com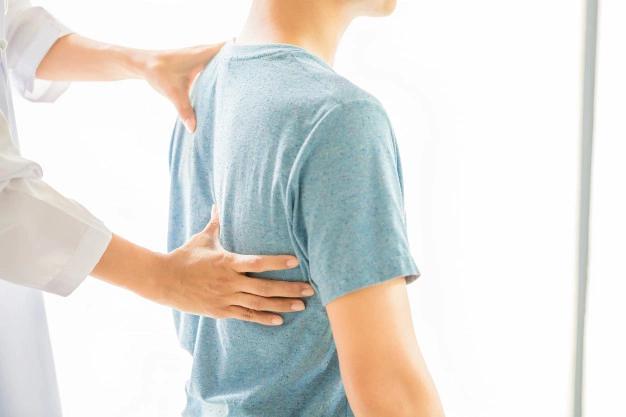 The first thing that ever comes into your mind when you strain your neck or back is contacting or seeing a chiropractor. A chiropractor is someone who specializes in taking care of our neuromusculoskeletal system, which includes the bones, nerves, muscles, tendons, and ligaments. In short, they can help you manage your neck and back pain.
Caring for yourself, especially your neck and back, is essential. You should be aware of several physical symptoms to know if it is time to see a chiropractor. Many people suffer from pains and aches because they tend to neglect the symptoms they feel. With that, here are the seven signs you need to know when it is time to visit a chiropractor.
Chronic Back Pain
Chronic back pain might be one of the most important reasons to see a chiropractor. Back discomfort that has been ongoing for a long time needs to be checked by a trusted chiropractor.
This type of discomfort is caused by a variety of reasons, including poor posture and muscle tension. Without getting a major surgery or taking in pain relievers, an experienced chiropractor can help you out.
Many clinics offer different chiropractic services, such as the Perth Chiro Centre, which focuses on the importance of having a healthy body while also caring for your musculoskeletal conditions, sports injury, and pain. If you have back problems, seeing a chiropractor might be the answer. They can help you ease your chronic back pain in no time.
Headaches
Many factors can cause a headache including, starvation, dehydration, oxygen deprivation, or the misalignment in the neck or spine. A chiropractor can help you assist in the relief of headaches by improving your blood flow which will increase the oxygen count supplied to the brain. They can also help you improve or change your diet to avoid this type of pain.
There are various procedures a chiropractor may perform to alleviate your headaches. To improve spinal function and relieve stress on your system, they can use spinal manipulation or chiropractic adjustments. They can also help you by giving you some advice on managing the pain with relaxation techniques and exercise.
Limited Motion
Another reason why you should see a chiropractor is having a limited range of motion in any portion of your body due to muscle stiffness, joint pain, or prior injury. Some symptoms may include being unable or having trouble tilting your head in one direction, a hint of pain when moving your ankle or wrist, or even lifting an arm is impossible to do.
If you are experiencing this, an experienced chiropractor can help you realign your bones and joints, increasing your range of motion. Your body will be able to perform even better once again if you decide to see a chiropractor.
Joint and Muscle Pains
Most people tend to rely on aspirins and other pain reliever medications when having muscular and joint discomfort. Over-the-counter medications can not simply cure all muscle and joint pains; some of the pain may be caused by musculoskeletal alignment issues that need the care and guidance of a chiropractor.
A chiropractor is qualified to use spinal adjustments to reduce discomfort in your joints and muscles to ensure that your body functions as efficiently as possible. These spinal modifications will improve blood flow and nerve conductivity to the joints and muscles in pain.
Numbness and Tingling Sensations
Feeling some numbness and even a tingling sensation in your arms, fingers, legs, or feet might be caused by nerve damage or strain on the spine. Sitting or standing in the same position for an extended period can also trigger these symptoms. It would be best to take more extra precautions when you feel these symptoms because they are indicators of some severe conditions.
If you get severe shooting pain in your legs, as well as tingling and weakness, it could be an indication that you have a pinched nerve or slipped disc. A qualified chiropractor can determine the source of your leg pain and execute a spinal adjustment to help alleviate the pressure on the nerve that is causing you discomfort.
Sinus Congestion
You might not know this, but chiropractors can also help ease the pain and discomfort associated with a sinus infection. Your chiropractor can perform an upper cervical treatment to relieve some pressure on your brain stem. This procedure can help your nasal passages drain mucus much better.


Recovering From an Accident
You should see a chiropractor if you're in the middle of recovering from an injury or accident, major or minor. You might be tempted to ignore the idea because you don't feel any pain right now, but those injuries may not be visible right now. That's where your chiropractor comes into the picture.
Takeaway
If you're considering seeing a chiropractor, be familiar with the following early symptoms. If you don't experience any of the symptoms mentioned above but still want to live a healthier life, there's nothing wrong with seeing and getting a check-up with a chiropractor.