Written by

NewsServices.com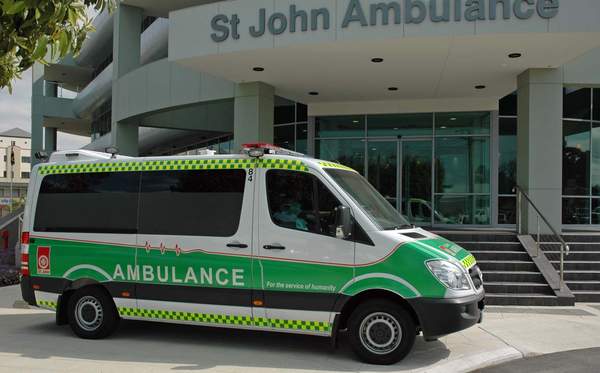 The Insurance Commission of Western Australia handles motor vehicle injury claims in Western Australia (also known as ICWA). The compulsory third party insurance policy, also known as "CTP" insurance or "registration," which every driver on Western Australian roads is forced to take out to drive legally on our roads, provides funding for ICWA.
Your CTP insurance is designed to protect you if you injure another road user. It will pay for any care that the wounded individual need as well as any compensation to which they are entitled, such as lost wages or pain and suffering. Vehicle insurance is available in most countries. In Singapore you can find more information here. https://thirdpartyinsuranceclaimsingapore.com/
Common Claims Regarding Motor Vehicle Accident
The following are the most common types of injuries suffered during or after a car accident in Perth:
Whiplash injury
This type of injury is an injury to the soft tissue in the neck or back. It is caused by the sudden acceleration and deceleration effect because of the body being thrown very strongly and suddenly with an unexpected impact, and then preventing it from being thrown by the seat belt. The muscles there are damaged due to reasons such as violent shaking and pulling in opposite directions until the body is in its position. Tendons are damaged as the body is shaken unexpectedly. This can cause permanent injury, loss of movement, and pain.
Headache
This can also occur because of the unexpected shaking in the first place. It is possible that it is caused by reasons other than the head itself, such as a neck injury.
Shoulder injuries
A shoulder injury is usually one of the shoulders involved, loss of movement. This is often due to the sudden movement restriction of the seat belt. This damage can cause tendons and muscles to tear and become inflamed. In addition, the recovery process may require a long period of rest and absence from work. This situation is directly related to the claim for compensation. Because claims for compensation include future losses.
Post-traumatic stress disorder
It is a psychological disorder caused by the mind's reaction to the threat of harm it perceives in the face of a bad event. Because of this unexpected threat, symptoms such as anxiety, re-experiencing of the accident in the mind, sleep problems, and excessive anxiety may occur as well as the physical problems experienced. Mental damage can take a much longer time than physical damage. For example, after a car accident, a person's lifelong fear of getting into a car is a long-term traumatic effect.
Fractures
Although it is not as common as the above-mentioned damages, it is one of the situations where the accident and injury are serious. Such a situation may occur after events such as getting stuck in the car, a bad fall due to being thrown out of the car.
Well, you have requested compensation because you have these and similar injuries after the accident. What can you get?
Many reasons such as the seriousness of the event, the size of the accident, external conditions or fault will closely affect the compensation. Because every event has its own unique circumstances. The compensation items that will be listed below are those that are usually included in the claims.
Compensation for pain and suffering

Medical expenses (including travel expenses)

Past and future loss of income (also opportunity)

Household domestic assistance expenses
If you have had an accident in Western Australia; You should contact to motor vehicle injury lawyers in Perth to assess your situation and seek compensation and determine what to do accordingly.