Written by

NewsServices.com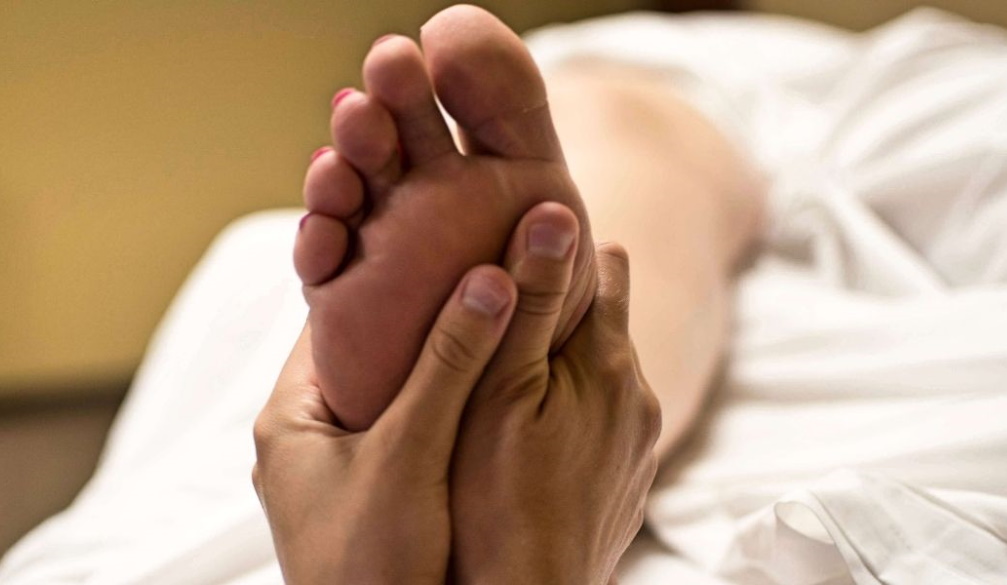 If you have a disability regarding your feet, you might be able to get NDIS podiatry fund. If you have a condition like this, it's likely that podiatry is already included in your NDIS plan. But firstly, what's podiatry? Podiatry is a field of medical study that is dedicated to the study, diagnosis and the treatment of the foot, ankles and lower extremity. Doctors who practice podiatry are known as podiatrists. and some doctors with additional training may also receive endorsement to prescribe special, restricted types of medications.
What Does a Podiatrist Do?
Podiatrists are doctors who help individuals that have issues affecting their ankles, feet or lower legs. They can treat health issues and injuries, as well as complications caused by diabetes and such. You can hear them called podiatric physicians or doctors of podiatric medicine. Podiatrists don't go to normal medicine schools, instead they go to podiatry schools and professional associations. And instead of "MD" (Medical Doctor), they have "DPM" (Doctor of Podiatric Medicine) written after their names. Podiatrists can prescribe medical drugs, reset broken bones, and often do surgeries. Most podiatrists have a degree in biology or a similar field of study.
What Services Can I Get Under NDIS
Podiatrists treat many different kinds of injuries and disabilities. They can give you advice about how you can better look after your health and what types of shoes you should wear. They treat problems including:
If a fracture or a sprain is affecting your foot or your ankle, then it is quite common for a podiatrist to treat it. They can also give advice on how you can avoid these problems altogether.
Hammertoe is a problem with the bones in your feet. It can make your toes bend the wrong way, and happens when the joint of your big toe is knocked out of place.
Nail disorders include infections, fungi, or ingrown toenails.
Diabetes is a condition, in which the body doesn't make enough of a hormone called insulin or doesn't use it the way it should. Diabetes can have serious complications, and it can cause damage to the nerves in your feet and legs. A professional podiatrist can prevent the need for any surgery or amputations. If you have diabetes, make sure to consult your doctor as soon as possible.
Arthritis can result from inflammation, swell, and tears on your joints. A podiatrist can recommend physical therapy, medicine, or special shoes to help you with your arthritis. Surgery can also sometimes be an option if other methods don't work well.
Calcium building at the bottom of your heel bone can cause heel pain. You can get them from being overweight or you might also be wearing the wrong kind of shoes. Some people require medical surgery.
Do You Need a Referral to See a Podiatrist
You don't usually need a referral from your doctor to see a podiatrist. However, there are specific conditions where you might need it. So to be safe, it is advised to ask your doctor for more information. If you have any chronic medical conditions, you may be eligible for Medicare to cover some or all podiatry services under your Chronic disease management plan.
How Much Does It Cost
The price of your service depends on what service you're receiving. But there are three main types of private consultation service fees. These are initial assessments, subsequent appointments and biomechanical assessments. An initial assessment is half an hour long, and will cost $88, subsequent appointment is 20 minutes long and costs $73, last of all biomechanical assessment takes 40 minutes and costs $115.
NDIS Registered Podiatrists Sydney
Foot, ankle and lower leg disorders are common in Australia, so if you have podiatry in your NDIS plan, or you think you have a disorder that is preventing you from walking or running independently and without a problem, get in contact with a NDIS registered provider to learn how to spend your NDIS funding. If you have any suspicion whether anyone close to you might need extra provision, feel free to contact us. You can also ask any question you might need to be answered about our services. As the team of ADACare, we are here to help anyone that might need help in Sydney or in Liverpool. Get in touch by calling us at 0292327055, send us an email or book online.