Written by

NewsServices.com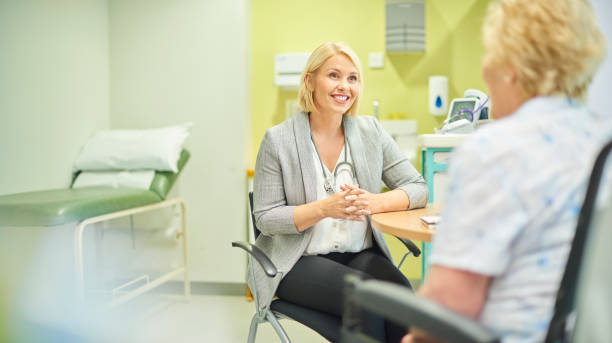 Primary care is typically the first contact of patients within the entire healthcare system. They're the first medical practitioners you meet with when going to hospitals. Essentially, they serve to establish your relationship with doctors and everyone who works in the medical field.
Receiving proper primary care from a trusted provider and facility is important to live a healthy life. It exists to ensure the highest possible level of health and well-being and its fair distribution by focusing on people's needs at the earliest stage possible. That's why most health organizations globally, including the World Health Organization (WHO), advocate strengthening primary care.
There are various primary care providers you can find that can help you. However, to streamline your patient journey, it's key to know which one you should find. Here are the types of primary care specialists you can consult for medical help.


Pediatricians
Pediatricians are doctors who specialize in caring for people from birth to adolescence. Some even work with patients up until they hit the age of 18. They're trained to monitor growth and development, treat minor injuries and ailments, along with other complex conditions a child may experience.
They provide essential healthcare like preventive treatment and immunization for children. That makes them the first primary care doctor a person encounters in their lifetime. Therefore, if you need a guide throughout your children's early growth and development towards adolescence and early adulthood, you need to consult a pediatrician.
You can find a pediatrician who practices in their own clinic (outpatient setting) and tenants at hospitals where they take care of children (inpatient setting). Both are great options to choose from and can provide you with the best results.


Family practitioners
Family practitioners and pediatricians overlap in terms of their areas of focus. The difference between them is the former specializes in treating infants and full-grown adults. Hence, they can take care of all family members.
Family doctors have to complete three years of training providing healthcare for patients of all ages, including women, to be classified as family practitioners. The best ones can give highly personalized healthcare for each family member. They also have rich experience since they treat patients of all ages and gender.
They're also a better fit for smaller communities that can't pay for multiple physicians. Having a family doctor provide care for you and your family is also practical since most of them do house calls.


Internal medicine physicians
Also known as internists, internal medicine doctors differ from pediatricians and family practice physicians because they only provide care for late adolescents and adults. They may also see geriatric patients or seniors who require someone with their specialties.
They specialize in diagnosing, preventing, and treating disease in adult patients. They're trained to treat both simple and complex conditions from early adulthood to old age. They do so by balancing an adult's regular preventive needs with their specialized care needs.
If you or someone in your family has conditions like diabetes, you need to see an internist. Many of them may also practice subspecialties such as endocrinology, dermatology, and rheumatology.


Obstetricians/gynecologists
More commonly known as OB-GYNs, these primary care doctors specialize in women's health, specifically the reproductive system. They take care of pregnant women and women whose bodies can conceive and give birth. They also assist in aspects such as family planning and choosing available birth control options.
OB-GYNs understands and knows all the screenings and procedures to check the current state of a woman's reproductive system. Most of them are also women, which is why many women rely on them to provide primary care. Although that can be the case, a primary care physician will still be the one to answer general questions regarding typical medical conditions.


Wrapping up
A primary care specialist is someone you can rely on for medical information and diagnosing and treating ailments. They pave the way to your entry into the healthcare system to ensure that you get the best care possible. Now that you know which specialists to consult, you should be able to navigate your way through the assistance you deserve to achieve a healthier life.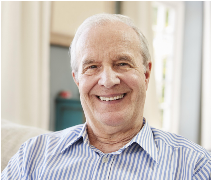 Author's Bio:
Though not a medical professional, Hodge Racter knows a lot about medical topics, including direct primary care and other healthcare services. Today, he remains spry and energetic despite his age, and when he's not doing freelance work, he's having quality time with his wife and two dogs.