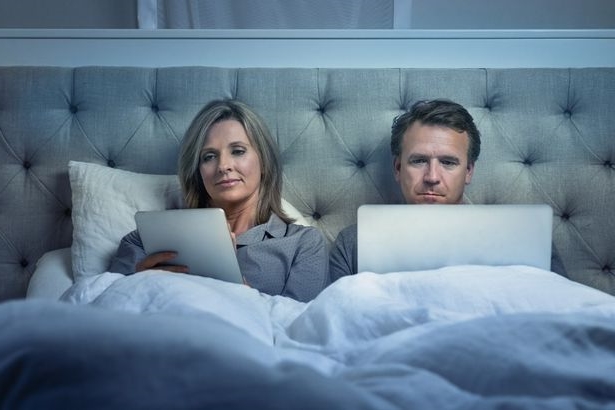 If there's a way to wreck a productive lifestyle, it's to get lesser sleep than your body needs. There isn't a strict figure on how many hours of sleep an individual needs, but it's common to get 6-8 hours a night.
Lack of quality sleep often leads to various issues that affect productivity. When you're deprived of sleep, you start losing focus and it becomes difficult to pick up and retain information. Sleep deprivation can also affect your physical and mental health. This can include back issues which leads to the need to use a posture corrector. In this article we will be exploring the two major factors sleep has on us in regards to productivity!


Increases Focus And Concentration


In order to wake up rejuvenated, you'll need to go into an important stage of the sleep cycle, i.e., the deep sleep. Deep sleep only makes up an average of 17% of total sleep hours. Missing out a few hours of sleep means you'll wake up exhausted and with a foggy mind.
It's hard to stay focused when your mind is in bad shape, and this is backed up by the Harvard Medical School. According to Dr. Lawrence Epstein, going up to 48 hours without sleeping has a similar effect of having 0.1% of blood alcohol concentration.
Lack of sleep affects your ability to focus and learn. Whether you're working on a college assignment or rushing a project deadline, the inability to focus often results in making mistakes. The simple solution is to ensure that you're getting enough sleep daily.


Improves Mental Health


Sleep, or the lack of, has been associated with mental health. Sleep deprivation often results in an increased stress level in a healthy person. Korean researchers have observed an increase in stress-related hormones, such as cortisol, when volunteers are deprived of sleep for 24 hours.
While stress hormones are part of a human's natural defense mechanism, operating under constant stress can lead to anxiety and depression. It's only a matter of time before you reach a breaking point and crumble as sleep deprivation takes its toll.
When you're suffering from anxiety or depression, you can't perform at the optimum level that you wished. You'll be overwhelmed by worries and negative emotions, which makes workplace interactions and work become almost impossible.
Like it or not, mental health issues hurt productivity and, ultimately, the organization's profits. It may also affect the morale of the workplace, particularly when tempers flared or tasks are thrown into disarray.
Treating mental health disorders is a complicated process, but getting adequate sleep is undoubtedly part of the solutions. Getting sufficient sleep not only helps reduces stress, but it also leads to a more positive mood.
It's no secret that having a positive mind leads to productivity. You become more receptive to suggestions, a better communicator, and the positivity rubs off on others too. And it starts by getting the quality sleep that you need.
So there you have it! When we don't have productive sleep we are putting yourself at serious risk in terms of your productivity. Ensure you get the required 8 hours asleep a night!