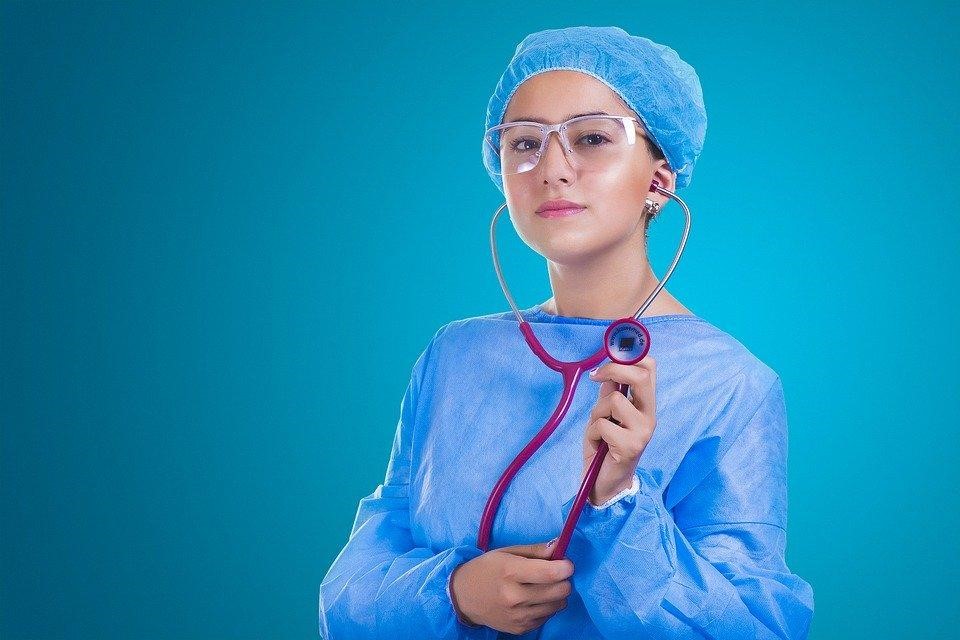 Choosing a qualified home doctor is a typical process because you can trust only a professional for your health. An expert doctor not only treats but also helps in the prevention of disease development. A good medical doctor involves his patients in decisions. He explains the advantages and disadvantages of therapies or surgeries and assists them by allowing them to decide. Here are 10 things you should know about home doctors:


1. Determine your home doctor's specialization
The first thing to do is to find out which specialist is involved in your problem. For example, pain in the sternum does not always signal a problem with the respiratory organs. With the same probability, this pain may indicate a problem in cardiology or neurology. Digestive disorders can also cause a symptom of chest pain. If you want home doctor services, there is a good recommendation for a home doctor in Sydney.
The online service contains several medical specialties on the internet. If it is difficult for you to independently determine which specialist you need, consult the site's contact section. You will be provided with a qualified and a certificate home doctor for your health problem.


2. Ask specific questions.
Listening to the recommendations and advice of friends, we practically do not pay attention to significant information about the doctor. Such an assessment is enough for us to make an appointment with the specialist. But it is more important to know the qualifications of the doctor and his experience.
The websites provide complete information about the qualification characteristics of a doctor, including work experience, length of service, academic base, and availability of a scientific degree. Before getting published on the site, this information is thoroughly verified.


3. Experience
If you do something frequently, you can do it better than others. This rule also applies to medical professionals. For special therapies or operations, patients should ask how much experience a doctor has with the method. Many doctors show arrogance and cynicism that has a negative impact on the reputation of the doctor. The doctor should generally signal to patients that he takes their worries and fears seriously and is happy to be there for them. Doctors must show respect and calm behavior to their patients.
An experienced doctor will listen, look, investigate, and be open to various possible causes of illness. As long as his diagnosis is not clear, he will always consider that there may be something else behind it.
If the patient describes his problem and the experienced doctor takes a careful medical history, it takes time. Do not let yourself be interrupted prematurely or put off with quick diagnoses.


4. Seek feedback
Online reviews are often helpful. Before choosing a physician, you can actually review the posts of various patients who had been treated with that doctor.
Some reviews comprise general experiences and personal impressions of his/her doctors while some reviews are mostly about the doctor's competencies.
Feedbacks and reviews should only be taken seriously if there are many people posting the same reviews.


5. Save time
If you do not have too much time to visit a doctor, you can contact online services. You can make an appointment with a specialist at a feasible time in a place convenient for you. If you have an urgent question, the health care contact center will pick you a doctor for an immediate appointment.


6. Request an Appointment
New patients must complete the registration and receive a short eligibility assessment by phone. The visit of doctors at home can be requested within a week of contacting our office.
Using online services, you can choose the area in which it is convenient for you. Besides, you can select a suitable time according to your flexibility. It will take you not more than 2-3 minutes to complete this procedure. Online service providers will deal with the remaining questions. They will contact the clinic, and notify you of the time of treatment.
If you need to adjust the time of meeting the doctor because of the changed circumstances, you can call back to the service. The management would offer you another time for your appointment. Here you can learn more about home doctor services. After office hours some doctors do not visit at the end of the afternoon or night. Online home doctor services provide a 24-hour text message service available. This is how you can contact a doctor for a consultation or to determine if you need urgent or emergency care.


7. Visits
The home doctor can visit you anytime when you need him. If a problem develops before the next requested visit, the patient can contact the online service and request an earlier appointment. If the diagnosis is not clear or therapy does not work, the doctor can transfer you to a specialist colleague. Moreover, the doctor can also exchange ideas with other specialists.


8. Medication
Online home doctor services also provide medication on time during regular days. You can also leave a text message to the contact box if necessary, and they will call you within 24 hours.


9. Home Doctor Visiting Hours
They will be available for you at any requested time when you need it. They generally occur between 7 am till 5 pm. Some home visits take place on Saturdays as well. You can request a home visit anytime you want if you are not feeling well or need medication.


10. Translation work
An important requirement for therapy is that doctors explain to their patients what they suffer from in a language that is understandable. It is known from a study that health literacy is problematic and even insufficient to make common patients understand what they are suffering from. Almost 60% of the patients are unaware of the technical medical terms which the doctors use.


Conclusion
With the website system, you can find reviews about doctors and clinics from the people who visited them. On the Google review page, it is impossible to buy a place in the ranking or demand to avoid a negative review. Deliver honest information about the doctor and clinic is guaranteed. This information is mostly shared by the patients who had actually experienced doctors and clinics. You can have so many services by online home doctor sites. Home doctors provide all the medications, treatments, and therapies. You can call them anytime when you feel there is something wrong with you.