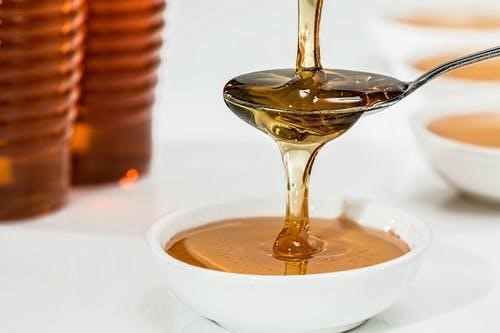 Honey is a natural supersaturated sugar solution that works wonders when it comes to health. It is the first sweetener that man accepted. You can't deny its benefits and ailing properties. Research has proved it as a major contributor to a healthy diet.
Health benefits of organic products have been widely accepted, but when it comes to honey, some health-conscious people avoid it. If you are one of those people as well, then you must know that honey has several health benefits like other natural products. It is sugary but it isn't harmful to your health if taken in the right proportion. As they say, "excess of everything is wrong."
You shouldn't be avoiding honey because the health properties begin with simple acne cure and end at the cure of severe health issues. It might be a surprise for many of you that honey has different types as well. There are 20,000 types of bees; therefore, there are many types of honey. For example, acacia honey, eucalyptus honey, and alfalfa honey. 
Have you ever heard about Manuka honey? The inhabitants of New Zealand have been blessed with this type of honey. It has many reasons that can compel you to buy manuka honey. Here are the top 10 reasons why you should use manuka, honey.
Aids Wound Healing
Burns, sores, wounds, and boils have been a problem for people since ancient times. In 2007, the FDA approved manuka honey as an ailment. It is one of those few honey types that have antimicrobial elements that help in healing wounds. According to research, manuka honey dressing was applied to 40 patients with non-healing wounds, and 88 percent of the wounds healed.
Manuka honey has antioxidants and antimicrobial elements that keep the environment around the wound moist and prevent infections.
Regulates Oral Health
If any of your family members are suffering from dental problems especial decay, manuka honey can help. How is that possible? How can a sugary product help in treating dental problems? Well, this is true that eating manuka honey every day helps treat oral problems. If you are a hygiene freak, then manuka honey must be on your list from now. The antimicrobial elements in this honey treat the problems and keep your mouth protected from future problems like gingivitis.
During research on manuka honey, a group of individuals was asked to chew manuka honey thrice a day after every meal. The other group was asked to chew on sugar-free gums. The group that chewed on manuka honey had reduced plaque and gingivitis as compared to the sugar-free gums chewers.
Best for Sore Throat
Since childhood, honey has been an ailment for sore throat. It remarkably reduces the problem, but if you take manuka honey, the sore throat problem vanishes like it was never there. Other honey types take more time to cure sore throat, but manuka honey deals with the problem sooner.
Protects Against Gastric Ulcers
Gastric ulcers have been a problem for men for ages, but the problem is increasing rapidly. Fortunately, you can use manuka honey to cure gastric ulcers as well. An ulcer is the soreness on the stomach lining that results in nausea, inflammation, and bloating.
Manuka honey has an antibacterial ingredient called H. Pylori that cure ulcers. If you eat manuka honey every day, ulcer wouldn't be a problem for you anymore.
Helps Treat Chronic Sinusitis
Sinusitis is a problem that has a higher growth rate in modern times. Medical science has come up with several treatments, but every medication may not be as effective as a natural cure. Sinusitis is a type of congestion that makes it difficult to breathe.
According to a 2017 research, manuka honey prevents bio-film development that promotes congestion. It means that chronic sinusitis has a natural and easier cure in the form of manuka honey.
Easy To Use
The consistency of manuka honey is less viscous than other forms of honey, making it easier to use. You can easily eat it and also use it as a sweetener in many food items. Unlike other honey forms, manuka honey wouldn't take much of your time to dissolve. It wouldn't be a problem for you to swallow it.
Longer Preservation and Easy Storage
People avoid using honey because they are tricky to store. It can rot and become your worst nightmare in no time. With manuka honey, such problems don't occur. You can preserve it for a longer time than other honey forms. Also, you don't have to worry much about the container that you require to store it.
Manuka honey is comparatively expensive, but the storage convenience and benefits are worth the cost.
Acne Treatment
Turmeric, charcoal, rice flour, and tea tree have been labeled as major acne-treating items. But did you know that acne can be treated with honey as well?
Acne is mostly caused by hormonal problems, but manuka honey can control hormonal imbalances. Instead of using commercial honey, use manuka honey to treat acne. It will not only treat acne, but the scars wouldn't be a problem as well.
The antibacterial properties are remarkable for acne. You will have a clearer and softer looking skin in no time.
Improves Digestion
Eating manuka honey every day is a wise choice for improving digestion. Irritable bowel syndrome (IBS) is a major digestive disorder, and its symptoms are constipation, diarrhea, abdominal pain, and irregular bowel movement.
According to different studies and research, manuka honey reduces the inflammatory response, and significantly reduces the symptoms for IBS.
Finest Choice for a Better Immune System
A healthy immune system means a healthy body. Manuka honey with its antiviral, antibacterial, and antifungal properties maintain a healthy immune system. Take one to two tablespoons of honey every day and be safe from different health risks. You can eat it straight or add it to any meal. Caffeine drinkers can add it to their morning tea or coffee too.
Summing It Up
Honey has several benefits and the benefits vary with types as well. Manuka honey is obtained from the Manuka bushes in New Zealand, and its benefits are tremendous. Different researches have proved that it has numerous health benefits.
Dr. Young Mee a bee expert says, "The antimicrobial properties of manuka honey can help cure a host of health conditions."
Apart from health benefits, it is easy to use and easy to store. You can use it as a sweetener in any of your favorite food items like cakes, smoothies, and shakes. The use is simple, and the benefits are tough to count. If you haven't tried manuka honey yet, it is time that you give it a try.