Written by

Tess Sanders Lazarus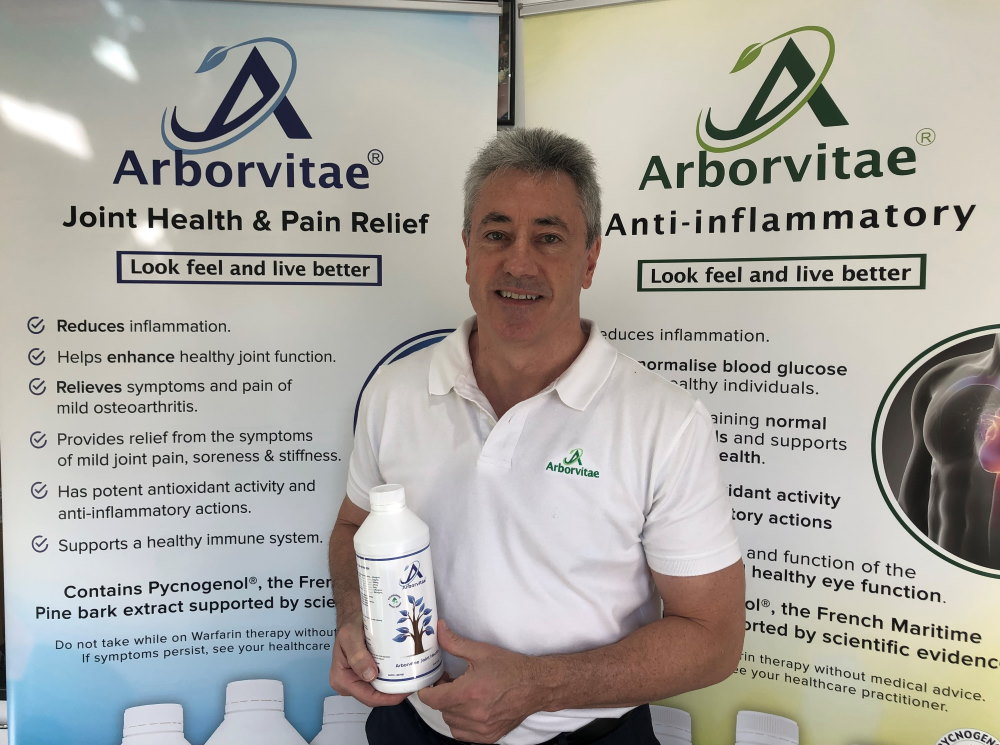 According to Brendan Howell, Director of Arborvitae Health and Wellbeing, producer of the highly popular range of Arborvitae wellness tonics for arthritis and other health ailments, arthritis is one of the most misunderstood health issues in the world.
"More than three million Australians suffer from arthritis and yet it is still a highly misunderstood disease," Brendan Howell said today.
"As a result, a lot of people are not diagnosed, misdiagnosed or are not managing the disease as effectively as they could be.  Unfortunately, a lot of people fall into the trap of self-diagnosing online and are influenced by a lot of rubbish content that is both incorrect and peddling 'miracle cures'.
The Australian Institute of Health and Welfare reported last year that one in seven Australians have some form of arthritis.  Arthritis Australia states that the figure is closer to one in six and that around 3.5 million Australians are affected by some type of arthritis, of which around two million are between the ages of 15 and 64.   Arthritis cost the Australian health system six billion dollars in 2016, and this figure is rising every year.  
"These are big numbers.  A lot of people are being impacted by arthritis and not just older people, it is also affecting younger people," Brendan said today.  
"We offer a call centre at Arborvitae for people who ring in with questions about our products.  We receive a lot of weird and wonderful questions when it comes to arthritis.   There is certainly a lot of misinformation in the market place."
Brendan Howell has prepared a list of points to debunk some of the myths surrounding arthritis to assist people who may be experiencing issues with the disease.
There is only one type of arthritis.   WRONG
There are more than 100 different forms of arthritis and related diseases. The most common types of arthritis include osteoarthritis (OA), rheumatoid arthritis (RA), psoriatic arthritis, fibromyalgia and gout.  
Arthritis only happens to older people:   WRONG
Arthritis can affect people at any age.    In fact, the most common form of arthritis, osteoarthritis, is known to affect people as young as teenagers due to repetition or injury.  Inflammation begins in the joint lining and then damages both cartilage and bone.
Arthritis can be cured.   WRONG
Arthritis is an inflammation of the joints and it can affect one joint or multiple joints.  Arthritis can not be cured however it can be managed.
Arthritis can be prevented.  TRUE
While there are some forms of arthritis that can't be prevented, for most people, the most common form of arthritis can be prevented, by reducing the risk, or delay of the onset of some types.  This can be done by maintaining a healthy weight, staying active, don't smoke, avoiding injury and repetitive movements, eating more plant based foods and avoiding foods that cause inflammation in the body.
Weather makes arthritis worse.   UNPROVEN
Some people say that they can predict when it is going to rain then their joints start to ache.  Others say that cold weather affects their arthritis.   Numerous studies have been undertaken on this topic and the outcomes are varied.   Taking good care of your health is considered the best approach to the management of arthritis.
Some foods make arthritis worse.   TRUE
Inflammatory foods are bad for the body in general, but particularly bad for those who suffer from arthritis.   Avoid foods such as fried and processed foods, sugar and refined carbs, dairy products, alcohol, salt and preservative and corn oil.   Instead, increase your consumption of plant based foods, omega 3 rich fish including salmon, tuna and mackerel, soybeans, virgin olive oil and fresh fruit and vegetables.
Supplements help in managing the symptoms.  TRUE
There are a number of supplements which are known to contain antioxidant and anti-inflammatory properties including glucosamine, chondroitin, magnesium, curcumin and pycnogenol.   Pycnogenol, is a well studied natural supplement derived from French maritime pine bark.  It is a fairly new ingredient in the Australian marketspace but has been used widely in the US and Europe.  It is considered a powerful antioxidant and anti-inflammatory and is already receiving positive feedback from people using it in Australia for preventing and treating a wide range of chronic inflammatory conditions including arthritis.  The most popular and effective way to take Pycnogenol is in a tonic form.
"The management of arthritis requires a holistic approach to health and wellbeing including diet and movement.   Incorporating natural supplements into your health and wellness regime is important as it helps your body to get the additional support it needs to repair itself and function," Brendan added.
"Many people take multiple supplements for arthritis and report improvements in their health and wellbeing and an improvement in their arthritis symptoms.   The important thing to remember is that supplements are just that – they supplement and add value.  Diet, movement, weight and other lifestyle choices are important too." 
Arborvitae's range of products contain Pycnogenol and are designed to quickly and efficiently re-set the immune system and bring down inflammation in the body.   They are sold online and now stocked in over 500 pharmacies and health food stores throughout the country.  An explosion in demand for Arborvitae products, fuelled by positive feedback from users who have experienced improvements in their arthritis, is seeing the company put in place significant expansion plans.