Written by

MicrobeFormulas.com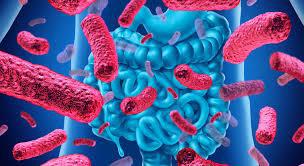 These days, there's a lot of talk on the gut microbiome in health circles. You'll find people discussing the ways of testing the microbiome present within the gut and whether the results are worthwhile or not. There are several write ups and discourses on how healthy microbiome converts to a healthy you. With more articles and blogs on gut microbiome being published online, it's no small wonder that the more health-conscious people are sitting up to take notice.
All this, in turn, has created widespread awareness about the gut microbiome, its tests, and ways of keeping it in check. Read on to get more information about your gut health and why you should keep your microbiome in check.
Your Health = Healthy Microbiome
Whenever your health deteriorates or causes problems, it's natural that you'd want to know what may have taken place and why. This is specifically true in the case of gut health and digestion.
In the case of the smallest digestive disorders, the first thought that'll probably come to your mind is, "Are there any changes in my digestion?" If you choose to read this article posted by MicrobeFormulas.com you'll get to know a great deal about what can go wrong with your microbiome and overall gut health. The converse is true as well. Maybe, you have been through healthier times in your life when you had a robust and strong digestive system. You'd want to know, "Why can't I go back to the same stare of incredible health?"
The answer lies in microbiome tests and their reports. As per experts in gastrointestinal health, it's possible to determine what may be going wrong in your internal system. With a lot of research underway for microbiome health, doctors and health care specialists are working on tests to establish how microbiota manages, regulates and takes care of your health.
What Does Healthy Microbiome Do?
A healthy microbiome has a very important role to play in your mental and physical health. Along with regulating your overall immune system, it influences your metabolic activities to a large extent. Extremely critical for the proper absorption of nutrients and your digestive functions, the presence of a healthy microbiome is a boon for your system. On the other hand, an imbalance in the microbiota can be linked to inflammatory bowel diseases, cancer, diabetes, obesity, liver diseases, asthma, and autoimmune diseases.
Given the vital role played by gut microbiome in the proper maintenance of your gut health, it's understandable that you'd want to decipher what's going on with it within your system. This also rings true if you are undergoing any kind of health issues lately. Microbiome testing can help you get a fair idea of the health and environment of your gastrointestinal system. Though the test may make you dig a bit deeper into your pocket, it's likely to give you several answers related to your present health conditions. In most cases, people are confused about the significance of gut microbes and see little reason in getting it tested. They harbor myths and misconceptions that can only be cleared by learning more about the gut microbiome.
Importance of Microbiome?
In the last two decades or so, researchers and scientists have increased their focus on microbiome and gut health. It is now common to refer to microbiota as the 'second brain' in humans. This is enough to underline the importance of the gut microbiome in maintaining your health. It may sound unbelievable but the grey matter present in the brain has also been found in the human gut.
An interesting point to note about your gut is that nine out of ten of all communications sent to the brain take birth in the gut. On the other hand, only one communication is sent from the brain to the gut. This gives rise to the question, "Does the brain control the gut or is it vice versa?" Recent researches are pointing to the latter to signify the importance of the gut microbiome and why it's indispensable.
Any problem in your gut can bring about a vast difference in how your digestive system performs. It can even influence the functions of your brain! For instance, if you've been going through unexplained depression and anxiety lately then it's indeed time to lay focus on your microbiome and gastrointestinal health. It's also true that many people suffering from cognitive/memory and brain fog problems are diagnosed and treated for poor gut health.
Along with causing an impact on your brain, the microbiome can even bring changes to your genetic disposition. Some of the primary functions performed by these microscopic and small organisms are as follows:
They're responsible for the synthesis of different amino acids and vitamins

The microbiome transforms bile to a potent health-providing chemical referred to as TUDCA

Enzymes are produced by the microdata to act on the food consumed to break it down and supply energy

Microbiome in the gut produces critical chemical constituents as well as a series of short-chain fatty acids

Microbiota provides antimicrobial safety from hazardous microbes

The microbiome can prevent the incidence of allergies and provides appropriate support to the body's immune system

Microbes present in the gastrointestinal tract are also helpful in the production of neurotransmitters and hormones that can affect your mood and memory

In some cases, the microbiota is capable of impacting the duration and quality of your sleep!
Way Forward
Given the significant role played by microbiome in your body, it's not wrong to give it a top priority to keep yourself hale and hearty. The challenge lies in knowing about the gut microbiome and having it tested at the earliest. The results and preventive treatment of any problems in your gut may not be fixed instantly or completely. This is because the tests are not yet as advanced as they should be and may not provide conclusive evidence about your health. Nevertheless, it does pay to get your microbiome tested. Go about the act after consulting your health care specialist, today.