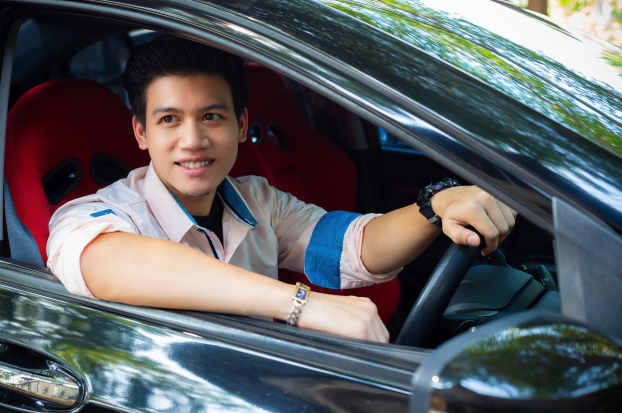 Getting a learner's permit is the first step in securing your driver's license. To get the permit, you have to sit for the learner's permit test. This Computerised Theory Test (CTT) will assess your knowledge on the road safety rules as well as your eyesight.
While sitting test may seem intimidating, it's quite actually a simple process if you study sufficiently.
Are you getting ready for your learner's permit test? Then we've got some tips you can use to pass it.
Learn The Road Rules & Do Practice Tests
The Western Australia Department of Transport recommends the Drive Safe handbook as the study resource for this test. The theory test will include questions from the handbook, so make sure you study the road safety rules in the handbook thoroughly. Besides helping you pass the test, what you learn will help you be a safe driver on the road.
After studying, look for practice quizzes to try as they'll include questions which are quite close to what you'll face in the actual test.
Keep trying the online practice tests until you can pass them consistently. When you're more confident about answering the practice questions, you'll have a higher chance of passing the actual test too.
Book A Convenient Test Time
Book a time that's convenient for you. Make sure it doesn't clash with your school or work so you can have ample time to get to the venue. Also, if you have somebody taking you to the test, make sure the time works for them.
It's best to sit for your learner's permit test in the morning so you'll have the rest of the day free. Plus, you're more likely to feel energetic and mentally fresh in the morning. Remember, if you sit for the test in the afternoon, you'll have to begin before 3:45 p.m.

Be Observant When You Ride As A Passenger
When you ride in a car, be extra observant and look at what the driver does. Connect what you learn in your learner's handbook with what you see on the road so you can remember it better. You'll also be able to understand how road safety rules work in real life, which makes it easier for you when you drive on the road for real.
Besides observing, be sure to carry your handbook and notes with you. That way, you can refer to them when in doubt about something you see on the road. Also, ask the driver questions when you're unsure of any road rules.

Be Aware Of The Eyesight& Medical Tests
In addition to answering a theory test, your eyesight will be tested at the same time. If you have a condition that affects your eyesight and you need visual aids, you'll need to bring your device with you to the test.
If you need a visual aid to pass the eyesight test, your learner's permit will show that you must wear your visual aid when driving.
On your application form, you have to declare if you have a medical condition or take any medication. You'll then be advised if you need to undergo a medical assessment for your permit. Just keep this in mind so you can be prepared if you do have any conditions.

Get Plenty Of Rest Before The Test
Tests can be mentally taxing, so make sure you get plenty of rest beforehand. Also, stay hydrated and don't go to the test hungry. After all, you won't be able to focus on an empty stomach. Remember to arrive at the testing facility early so you can revise and prepare yourself mentally.
We hope these tips will help you prepare for your learner's permit test and be on your way to getting your driver's license.