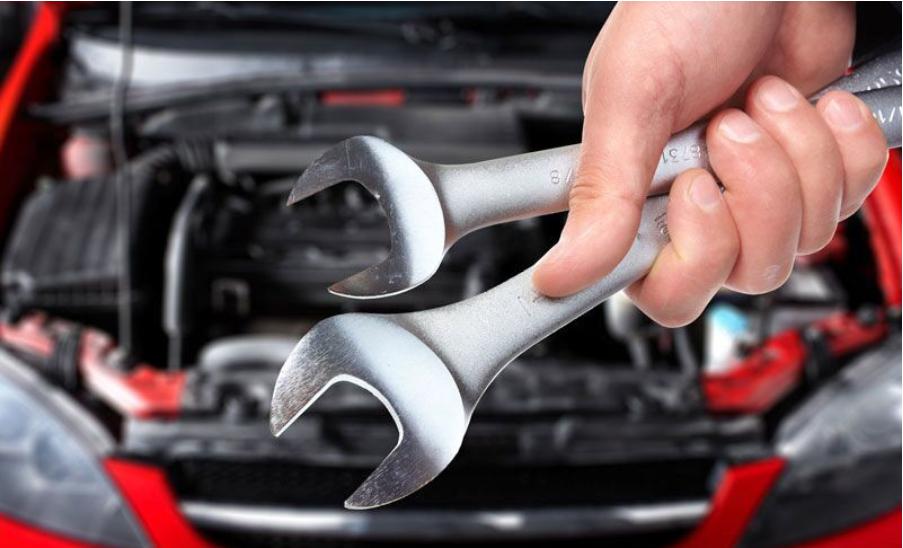 It has happened again. Your car is up for repair. The same issue repeats every second day. You are frustrated by consistently paying huge bills for your aging car. You have tried all the means to make your car perform well but to no avail. A new car would solve all your issues, but do you have the need yet?
Is buying a new car the best decision?
We all go through this phase. All we want is to dump our old car and solve the issues once and for all. This way you can get cash for cars too. But you need to weigh in the pros and cons before concluding. Irrespective of car model and brand, all cars have a specific lifespan. It goes through different conditions. This forces the vehicle to drain out.
A new car would definitely be great, but it too requires maintenance and repairing costs, albeit less. Making a perfect decision isn't a complicated task, however you need to take in consideration different parameters.
Here's how you can conclude the best for you by following the mentioned process.
- Maintenance costs
Maintenance servicing is a must for the car to prolong it's life. It doesn't matter if the car is new or old, you have to service your car with regular maintenance service.
That being said, how often you need to do it will determine the fate of the car. If you're doing servicing on a monthly basis, it's good. If you're being forced by the constant faults to maintain your car, you have to make the final decision. The cost of servicing your car from mechanics is too high. Maintaining your car regularly will lead to spending huge amounts of cash. You can reduce the service maintenance costs by doing the basic services yourself. Things like oil change, fluid level checking, examining belts and hoses can be easily done by you. This will save your maintenance costs and reduce the burden of going to the mechanic often.
- Is the same car repairing issue prompts repeatedly?

You can do the low maintenance services yourself, but the major problems like the engine replacement will need the help of a mechanic. All cars face problems. Repairing a car is not a big deal. But a repair should make your car perform efficiently. If you are forced to repair your car issues frequently, you need to dump it. Continuous pouring in cash for the repair will do no good to your safety and money. With this cash you can easily fund your new car.
- Do the simple math
A simple math can help you to come to a conclusion.
If your maintenance or repairing cost is more than half the value of the car, it's better to get rid of your vehicle.
Suppose your engine's value (working in a good condition) is $5000. You need a one-time payment of $1500 to get your car to perform to its best. This is a good deal.
But, if you have to shed $4000 on your car repairing frequently, it's high time you buy a new car for yourself.
- Reliability concerns
Spending cash on your vehicle is understandable provided you get the benefit out of it. If even after repairing your car, you are left stranded in the middle of the road, and face unreliability, you know what to do next.
One way to deal with this is to ask your mechanic directly. They are aware of every car's lifespan and can give you an estimate. Ask them if the present repair will enable the car to be in good shape.
If yes, then you can spend the amount willingly. And if no, you should not proceed further with the repairing decision.
When you should stick with your car?

Your car's sole purpose is to make your job easier and less time consuming. If your car is providing you with personal security and fast mode of transportation, you should continue driving your old car. Just being an old car should not be your reason to sell it. Remember you have to pay monthly down payments and loans if you buy the new car.
If your present car is helping with your needs, don't make yourself fall into financial troubles. Facing a minor car fault should not be your reason to buy a new car. Small repairs and maintenance should not concern you. Buying a new car won't reduce this. As earlier said irrespective of the car being old or new, maintenance is mandatory. Examine your car's condition thoroughly. If there's a way you can repair your car completely, stick with your car. Get your car serviced initially when the problem is not big. If the problem gets unseen, you will need to spend more cash on the problem.
When you should buy a new car?

- Your car needs regular repairs. But if the repairs become more frequent, you should buy a new car to save money.
- Your monthly maintenance costs are doubling and there's no hope to reduce it.
- Your vehicle is consuming fuel more than ever on a consistent basis.
- Your vehicle is untrustworthy and can land you in inconvenience anytime. Also, no repair can remodel it.
- You have got the required money from your savings and selling of your old vehicle.
Tips to consider to buy a new vehicle
If you have decided to buy a new car after inspecting your car's condition comprehensively, you can follow the below mentioned tips to get the best deal.
- Don't wait for your old car to worsen. Awaiting your car's complete deterioration and delaying the selling procedure just to make the most of your car will do more harm than good. It will reduce the price value of the car to a great extent. This will force you to spend full cash from your savings which can take a toll on your financial situation. Find someone who buys junk cars and sell your old car for the best price.
- Always have your money saved to pay your down payments. This will save you from debts.
- Prefer buying a used vehicle in a good condition. Your new vehicle will lose its price value within a year. A used vehicle provides the exact efficiency and performance, providing a great driving experience.
Everyone will have their own opinion about your car. But you know your car the best. Don't buy a car for any emotional reason. Figure out every possible scenario and if you truly need to buy a car, you should purchase a new vehicle. If possible, buy a used car to save money.