Written by

a Guest Writer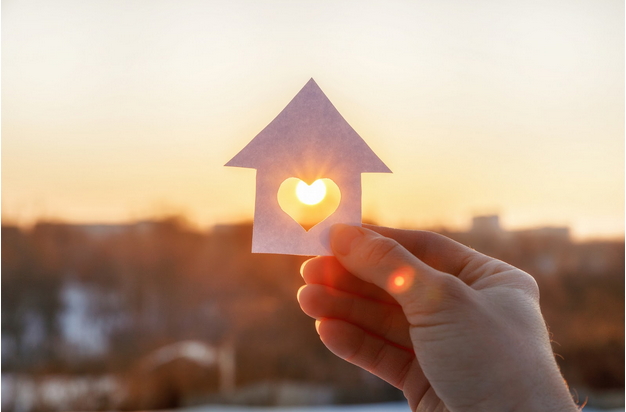 The ongoing Coronavirus pandemic, or COVID-19, has caused nations across the globe to scramble to try and mitigate the devastating effects the virus is causing to their populations. The effects range from the obvious being the health disaster to the more long-lasting crippling economic effects that the world is going through. One of the main ways governments have decided to ease the soaring rates of infection is by enacting social distancing measures and so-called "Lockdowns". These measures do vary from state to state, and sometimes even region to region within the same country. However, no matter the location, the aims are the same and the general effects are similar. That is that most of us are now confined to our homes, where we spend almost all of our time. 
This confinement in itself poses a risk to our wellbeing, both mental and physical. In fact, the British news outlet, The Guardian, conducted a study of 800 people who already suffer from mental illness and found that 80% of those surveyed felt that their mental health was worse due to the lockdown. The study goes on further to state, "While necessary to prevent the spread of this highly contagious virus, lockdown is depriving people of the things that they need to stay well, from peer support groups to the routine of work and social engagements. We're hearing from people who are not just feeling a lack of motivation or purpose but experiencing an increase in suicidal thoughts, or a deterioration in their health to the point they require urgent intervention to manage paranoid delusions or psychosis."
This brings me to my point that as humans, we are social creatures and need constant mental and physical stimulation. Prior to the lockdown, I myself had a very strict routine that I followed for my daily life. This included working out in the gym, meeting friends, doing work and studying. Once the government announced social distancing measures and closure of businesses, I took it as a little holiday at first. This meant I slacked off a bit on my normal routine and it was fine for the first week or two. However, after the second week, I started to feel more bored, anxious and stressed. Even as I tried to adjust and go about my normal life, I still could not work out as I used to since the gyms were closed, and it was very difficult to do my other tasks. I could not concentrate; I was demotivated and it was very tough to do my entire days activities in one place - my home. Week by week, I quickly realised that this might become the new normal and that our pre – Coronavirus lives would not return for a while, and so I quickly needed to find a way to help mitigate this. Searching online, I found that exercising was in fact one of the most effective ways to help reduce the negative feelings and effects of the lockdown, even if the workout was done at home.
The Independent, in fact, stated that exercise is proven to have benefits for the mind that can lower stress, reduce feelings of isolation and help ease anxiety and depression. Adding to the exercise, I was told by a nutritionist that we must all start adjusting our diets to one that is suited for a more sedentary lifestyle and that can help us fight these negative effects. This means including foods and supplements such as Brazil nuts (for anxiety), dark chocolate (for depression) and supplements like CBD oils, which have been researched and found to help immensely with concentration. After a few days of trying out this new routine of exercise and incorporating new foods to my diet, I quickly started realising that my stress was lower, my anxiety was reduced and I was just generally feeling better. However, it was still tough to do all this along with my other activities of work and studying all in my home, well not so much tough as it was getting boring after a while. This is when I decided to allocate different rooms in my home for different work or activities. I made my room solely for relaxation and downtime, my dining room for work and study and my living room for working out. This along with setting a rigid time each day for what works needed to be done.
Sticking to this (and the occasional walks outside) made it feel like each space of the home was a distinct entity and as soon as I entered the specific room, my brain was automatically ready to start that specific task.
All in all, it would seem that the way we are living now is looking to become our new normal. Until a treatment or vaccine is found for COVID-19, we can still expect for lockdown and social distancing measures to be in place. With that, I find it important that we try and find methods of adjusting to this new way of living and creating a new daily routine that we must stick to. The ways mentioned above are few that I personally found very useful and hope others would find useful too.