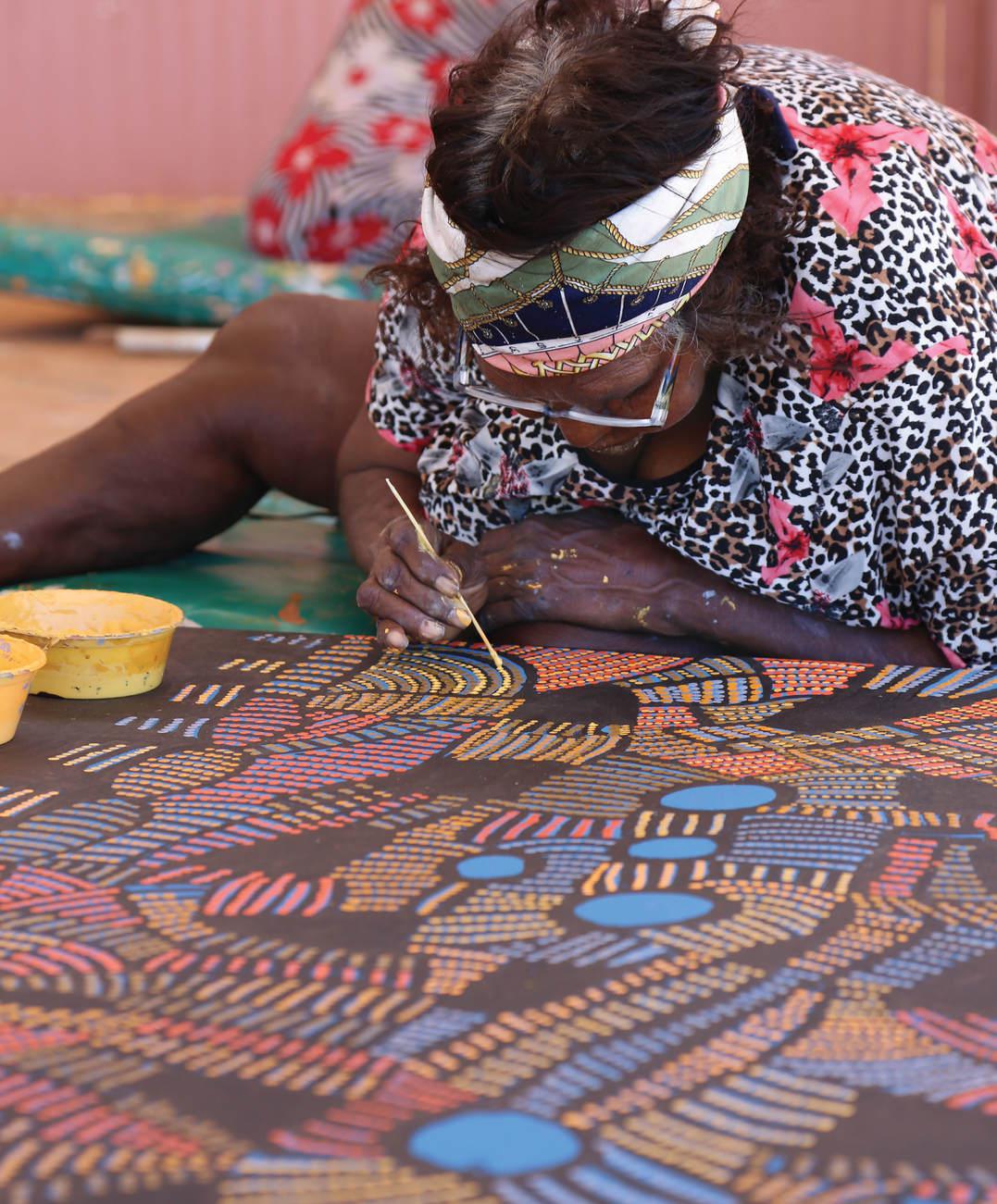 The Dreamtime, for those who don't know, is the official terminology for the Aboriginal Creation mythology. As such, the Dreamtime myths are an excellent way to develop an understanding of Indigenous culture around Australia, as different groups have their own cultural beliefs. A term originally conceived in 1890 by anthropologist Baldwin Spencer to describe the artforms of these cultures, the Dreamtime has become the accepted term for these myths by Australia and the rest of the world. As the diversity can make the Dreamtime mythology complex, in this article we take a look at how the Dreamtime mythology works and the related fundamentals related to these important cultural institutions.
The first things you should know about the Dreamtime
Depictions of the Dreamtime are best realised through mediums such as art, particularly more famous styles of Aboriginal art, such as Indigenous dot painting. In fact, it can even be said that Aboriginal art has been the primary connection between Aboriginal culture and Western culture since the 1970s. The Dreamtime relates to Aboriginal culture in a variety of ways that are much more complex than it might appear on the surface – the Dreamtime acts as a body of Law and religious practice and creation mythology, and the rules that it lays out for Aboriginal people act as a way to demonstrate the connection experienced between life and nature. In this way, those who participate in Dreamtime myths find their identity in the lands around them, which in turn helps them to better connect with their own people. As there is no written language in Australian Indigenous culture, these links to the Dreamtime also helped facilitate links between the ecology of the land and the people's inherent obligation to upholding these requirements to Australia as a whole.
The importance of the stories
Although the term "Dreamtime" has been used by non-Indigenous people for over 120 years to describe and represent the beliefs and culture of Aboriginal people, it is not necessarily an accurate way of doing so. This is because what the Dreamtime conveys is quite vast and complex and can differ to a significant degree between Aboriginal communities. This basically means that a general label is more or less attributed to a series of different cultures and beliefs. Although some of this traditional culture is shared – such as with the belief that powerful Ancestral Beings created locations that to this day reflect their power and knowledge – those who don't have an understanding of Aboriginal culture should not assume what certain paintings depict, especially if the paintings demonstrate different painting styles. With a little bit of research and prior understanding, you'll be able to see how an artist's knowledge becomes part of their painting, and in doing this you'll be able to better interpret references to the area of the country they grew up in.
Better understanding the Dreamtime
It's very important to remember that the Dreamtime doesn't actually include all of the unique Aboriginal cultures found across Australia, and is rather just a term that white Australians found to describe these paintings and combined culture as a whole. If you are interested in learning more about stories in the Dreamtime, it's very much worth your time to do a little bit of research prior in order to truly understand different aspects of Aboriginal culture.