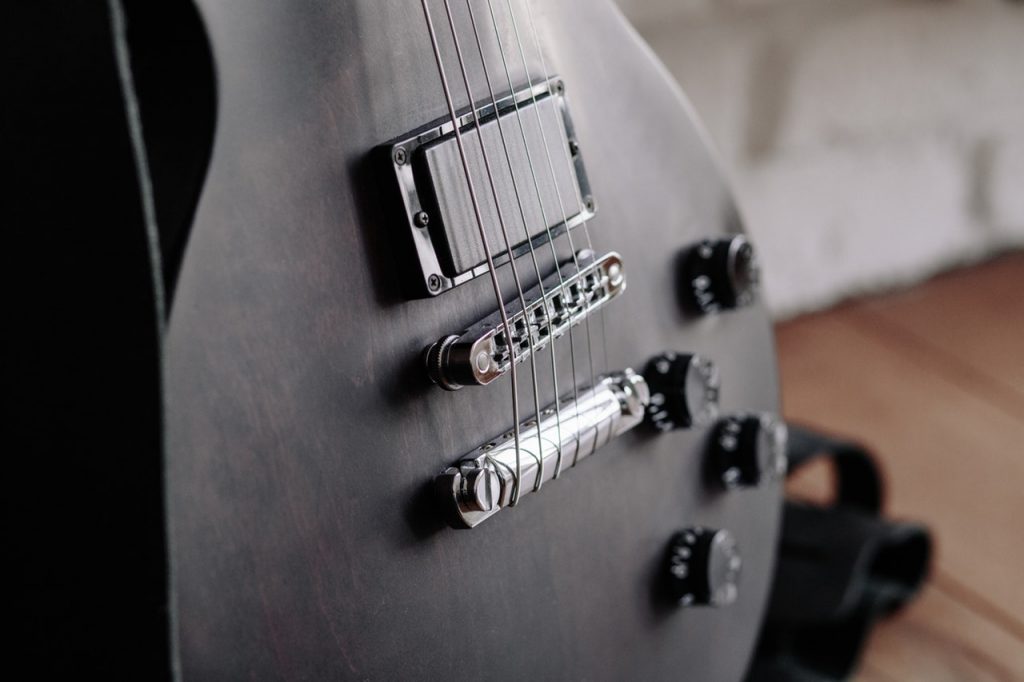 Hollow guitars are the alternative for the sod-body guitars. They produce both acoustic and electric guitar tones. The guitar produces excellent sounds because it is combined with a fantastic lower output pickup. The sound is warm and soft, ideal for jazz, root rock, blues, and country music.
Legendary musicians such as John Lennon, Chuck Berry, Brian May, and Paul McCartney, among others, used the hollow guitar to produce great music that is celebrated to date. If you are thinking of trying one yourself, this website has a comprehensive review of the best hollow guitars that cost less than $500.


A Brief History
Archtop guitars were the earest electric version of the hollow guitar. They were produced in the late 1940s and resembled the acoustic guitar. When played, the guitar provided excessive feedback. For that reason, Gibson Les Paul guitar, a new model that eminated the feedback, was produced in the early 1950s. However, it didn't provide the acoustic resonance of its predecessor. After several trials, Gibson produced Gibson ES-335, the first semi-hollow guitar. As its popularity increased, musicians improvised the model by fixing pickup on their guitars. Companies started producing hollow guitars complete with tracks to meet the growing demand. The tracks eminated the feedback problem and increased the guitar's stabity.


Why Buy a Hollow Guitar?
A hollow guitar has nothing in the body, while the semi-hollow guitar is partially hollowed. Because of the design, these models have several advantages that make them ideal for lower gain music. So why should you buy one?
A hollow guitar resonates sound from the hollow body that can easily be ampfied by an external speaker.A hollow guitar has a shorter but great sustain as compared to the sod-body guitar. Therefore, it holds quick notes.The guitar's warm and soft tone is perfect for jazz, blues, just to mention a few. It is an excellent choice for band musicians and rhythm guitarists.
A hollow guitar is accommodative of different situations and versatile. You can play a lot of music with it without a hassle.

Things to Consider Before Buying a Guitar
You already understand what a hollow guitar is, and its advantages. Before you venture out to the music store, consider a few factors.
*  Decide in advance how much you are wilng to spend. A decent guitar costs not less than $300. Budget for accessories ke picks, stand, strap, tuner, and strings, among others. It will save you a headache once you have a guitar.
*  Consider your skill level. If you are a novice, you need not spend much on your first guitar as you will upgrade as you get better with time.
*  Sample the different types of hollow guitars. Assess the wood material used. It could be marble, mahogany, or ash. A hollow-body guitar uses the body to resonate sound. Check the string material too.
*  Make a choice that suits your genre of music.

An Overview of Hollow Guitars Brands
There are a variety of brands of hollow and semi-hollow guitars. Each is unique with different quaties. Let's take a look at some renowned brands.
Fender Thinne is commonly known for sod body guitars. However, they have produced some remarkable models of semi-hollow guitar such as the Thinne Telecaster built-in 1972. In recent years, they have been building the '72 Thinne model, American Ete model, and Thinne Deluxe model.
Gibson Electric Spanish (ES) Series: The first Gibson series was introduced in 1936. As the early models were completely hollow, jazz players preferred them. With time, the guitar ne evolved to meet the demand of blues and rock players by producing semi-hollow guitars. Their models include ES-335, ES-339, and ES-235.
Ibanez guitars have a great combination of the best aspect of guitar build. The AS ne produces its most known hollow guitars. Besides, they provide semi-hollow guitars too. 
PRS models were founded in 1985. The brand produces hollow and semi-hollow guitars with energetic vibration and perfect sound. Some of their semi-hollow brands include McCarthy 594
Hollowbody Ⅱ, Hollowbody 12-string, and Hollowbody Piezo.
Gretsch is the oldest brand in the game, with over 100 years in the market. They produced their first hollow guitar in 1939. Throughout the years, they have produced impeccable masterpieces that have superseded the expectation of many guitarists.
Hollow body guitars have a different feel and sound from the sod body. Thus, they allow you to explore your creativity and device new ways to play the instrument.