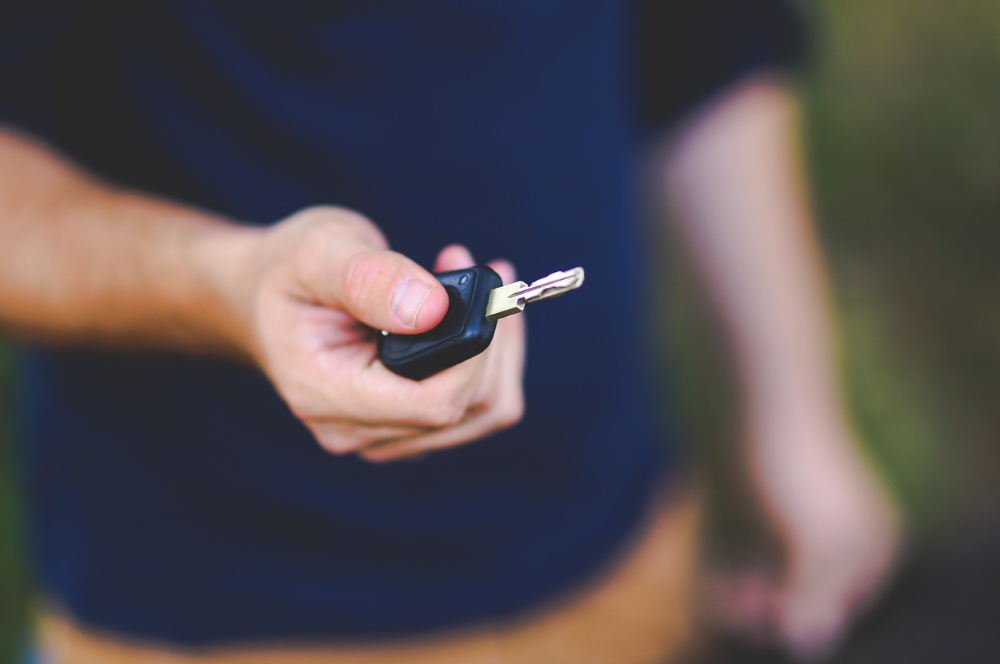 People often juggle multiple items in their day to day lives. The most commonly used items that people carry around outside are phones, wallets/bags, and keys. The loss of either of these items would be quite distressing, and could interrupt your daily activities.
Losing your car keys can be especially stressful as your car may be your primary means of transportation. Car keys are often misplaced by people that carry them around in their hands when they're outside. They'll set their keys down to pick up something else, and forget about them in the process.
Don't feel too distressed over lost car keys. Sydney is a city with many outdoor activities, and losing your keys outdoors is pretty common.

Looking for lost keys
If you believe you've lost your keys somewhere close by, you should spend some time searching around for them. Most car keys are of no value to strangers, as they may not know which vehicle they belong to. So, you shouldn't have to worry about them being stolen if you dropped them in a public space.
With any luck, you might be able to find your keys after retracing your steps. If you're still unsuccessful in finding them, you should try some other options.


Spare keys

Most cars come with at least two sets of keys, so you may have a spare set of keys at home. You should call a cab or ask a friend to drive you home so that you can fetch your spare set. To prevent problems in the future, you should have your spare key duplicated.
Hardware stores generally aren't equipped to duplicate car keys, so you may need to go to a professional locksmith instead.


Keyless entry
Some cars come with keyless entry systems that function as an emergency alternative to physical keys. This entry system usually consists of a keypad near the driver-side door handle. Your car manufacturer or dealership should have provided you with the unlock code when you purchased your vehicle.
However, very few cars have keyless entry systems of this sort, so you may have to try another option.


Call your insurance company
If you're certain you don't have a spare set of keys, you should contact your car insurance company. Some car insurance companies offer car key replacement coverage.
Your car insurance company will ask you for your car's VIN number to identify it on their system. This number should be located on the driver side's dashboard, and should be visible through the windshield. This number should also be on your car insurance papers, assuming they weren't kept in your locked vehicle.
Contact the police
You should also consider contacting the police and letting them know you've lost your car keys. People who find lost car keys often drop them off at police stations. You may have to provide the police with some identification and a copy of your car's papers before they give your keys back.
In some cases, it might be more important to contact the police before contacting your car insurance company. Many insurance companies will ask you to file a police report before you can file a key theft claim with them.
You're more likely to find your lost keys with the police than by googling "lost car keys Sydney", and hoping that someone in the city put up a public notice after finding your keys.


Find an auto locksmith
If none of the other options are working, you should contact an auto locksmith. Auto locksmiths can travel to where you are, and will typically have your car unlocked in under an hour.
Auto locksmiths are also equipped to make duplicate car keys at a fraction of the price that auto-manufacturers and dealers charge for key replacements.


Fixing traditional car keys

Modern car keys come in two varieties: traditional and electronic.
Traditional car keys are your run-of-the-mill keys that have been in use for decades. Most traditional car keys available today come embedded with a microchip that enables the car to start when the key is inserted into the ignition.
Some traditional car keys have a switchblade design where the shank swivels out of a metal or plastic rectangular body before the key can be used. If this mechanism jams or breaks, it could be difficult (or even impossible) to use your key.
If either of these keys are broken, you should consider giving them to an auto-locksmith for repair. Broken car key replacement is best left to professionals. You should also avoid using broken keys as they could damage your lock or ignition.


Fixing electronic car keys
Many cars from the past decade come with electronic car keys. These are electronic remotes with buttons that can unlock a vehicle. Some of these keys can even be used to remotely turn on your vehicle if you're within a certain range.
These keys can sometimes stop working temporarily if exposed to extreme heat or extreme cold. Such keys begin working again once they come back to room temperature.
However, if the battery inside these devices stops working, you should take your keys to an auto-locksmith for repair. Modern auto-mechanics are equipped with the tools to fix your electronic keys, and should be able to find a way to start your car.
You should avoid relying on your manufacturer for broken key replacement in each of these cases. Your keys can be replaced by a professional auto mechanic for a reasonable fee. However, if you own an expensive specialized vehicle, it may be better to contact your car's manufacturer for assistance.
Losing your keys is a headache many would prefer to avoid. However, humans tend to be mistake-prone, so you may find yourself in a similar situation someday. When that day comes, you'll know exactly what to do.
Author Bio:

Imad Rizk
Imad is the owner of Sydney Car Locksmith, the most efficient and fast emergency car locksmith firm in Sydney. They have solution for all your car key related problems.