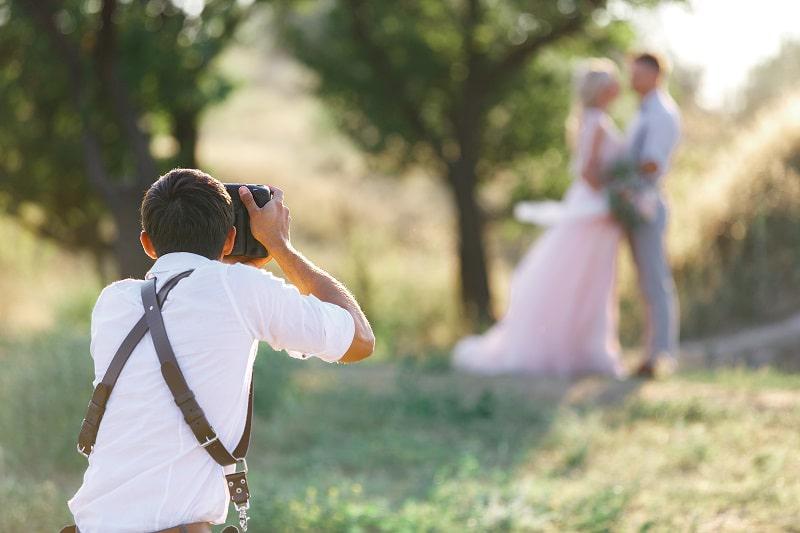 Finding the perfect wedding photographer can be a very tough job, particularly when you don't necessarily have the time available due to mountains of other wedding planning. Rather than knowing all of the things to look out for, there's actually an easier way to find a good wedding photographer that takes much less time – knowing what to avoid. Understanding warning signs when it comes to photographers is a good way to avoid any disasters that might occur on your special day, and it's not always abundantly obvious – the signs might not even be obvious until weeks or months after the wedding when you finally lay your eyes on the final product. In this article we take a look at a few things you should learn to avoid when on the hunt for a photographer.
Think carefully about your money situation
Anyone who has tried to sort out the budget for a big event knows how much trouble it can be, and a wedding is as bis as events get. Although saving a few bucks on your Sydney wedding photographer might seem like a good idea – particularly if it helps you pay for extra guests or some more fancy flowers – take a moment to think about that decision could mean. A photographer who is cheaper might not necessarily be awful, but there's a very good chance they'll be less experienced than more well-known photographers. And at the end of the day, despite all the incredible little touches on the day of your wedding, your photos are the only way that you can remember all of the moments, both big and small, that you experienced on your day. With this in mind, readjust your budget to land yourself someone who knows what they're doing – if you can't afford someone great, you should probably consider cutting something out.
Finding some who gets you
If you're totally stuck for where to start out when finding a wedding photographer in Sydney, it's usually a good idea to find someone who shows a bit of personality and has fun, and someone you ultimately get along with very well. With this in mind, do your very best to avoid photographers who present as being overly stiff and boring in your first meetings with them. Although they might be a great photographer on paper with some impressive technical skills, having stock standard photos that are technically well executed can very quickly leave a sour taste in your mouth. Look for someone who you personally get along with and who demonstrates a bit of fun, particularly in their work. Don't let a fun personality get in the way of the business at hand, though – they should still demonstrate a high level of professionalism and deliver on all of their promises.
Spending the time to make something amazing
It's our hope that after reading this, you'll be able to properly understand the right photographer for you after having to wade through a sea of mediocre photographers. It's time well spent, as well – once you've found the perfect photographer for your wedding, you'll be able to gaze back on perfectly captured moments for the rest of your life. And if that takes a few weeks, we think it's worth the extra time – don't you?