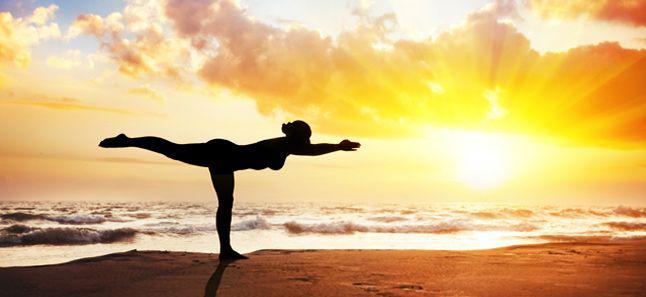 If you want to increase your overall health, fitness, and well-being, it's important to get moving and practice an active lifestyle. Although it can be challenging to spend hours on the treadmill or pumping iron, there are more fun and unique ways to increase your heart rate. When you're looking to get your heart pumping, there are a few options to consider.

1. Yoga

Yoga is one of the most popular activities in the world because it's relaxing and also burns calories with each pose performed. Yoga also improves flexibility, offers improved respiration, and can lead to weight reduction. The purpose of yoga is to build strength and harmony in the mind and body, which can allow you to slow down and feel more relaxed while getting your heart pumping.

2. Pole Dancing

Anyone who wants to challenge themselves can try pole dancing where they'll need to have a strong core or a lot of upper body strength to hold themselves up. Although pole dancing has been used for entertainment purposes in past decades, more women are turning to it to increase their cardiovascular health while burning calories. Consider taking a class to practice the exercise safely and learn the basics before spending more independent time on the pole.

3. Muay Thai

Muay Thai training allows adults to remain in excellent physical condition and requires a lot of mental focus to perform well. You can burn up to 1,000 calories in a single Muay Thai class because of how well it increases the heart rate. It's also known to improve flexibility, sharpen the reflexes, reduce anxiety, improve balance, teach self-defence, and work multiple muscles.

4. Take Dance Classes

There are a variety of different types of dance classes that are available to ensure you learn a new skill and can also burn calories as you have fun. Whether you want to learn how to swing dance or you prefer to practice hip hop, there are a variety of styles to consider, depending on your interest and preference. Consider signing up for one class for a few months before finding another class once you graduate to ensure you can become more experienced and continue to exercise in an engaging setting.

5. Jump on the Trampoline
You can feel like a kid again and increase your heart rate by jumping on a trampoline each day. Not only will you reach new heights, but the activity can improve your balance and can strengthen your lower body. Jumping on a trampoline is also proven to increase bone density, strengthen cells in the body, and detoxify the body by enhancing lymphatic circulation.

6. Join an Organized Sport

Whether you want to brush up on your tennis skills from high school or practice softball during the season, organized sports are a great way to socialize while staying physically active. Joining a team where you can become an amateur athlete for a few months will force you to become a better player as you practice with your teammates and compete in the league. It'll be easier to push yourself harder and remain physically active consistently when you're having fun throughout the week.

7. Rock Climb

Those who don't have a fear of heights can consider rock climbing, which is one of the best workouts for strengthening the arms, back, and forearms. Reaching the top of the wall will not only be a goal but will also feel like an accomplishment, which can enhance your confidence with your physical abilities. Consider rock climbing outdoors if you want to spend time in a beautiful and serene location when the weather permits. Bouldering is also an option for those who are more daring and don't wish to use safety rope.

8. Adult Gymnastics
Adult gymnastics is an additional way to get your heart pumping and can build strength in every area of the body. It's an excellent way of exercising in a playful and fun setting while also increasing your flexibility and precision when performing different exercises. You can feel like a kid again when it comes to performing somersaults, doing the splits, swinging from the rungs, and performing flips onto padded mats with the help of an instructor or personal trainer.

9. Clean the House

Cleaning your house may be a chore, but it's also a way to exercise without having to spend time in the gym. It's important to select specific activities to increase your heart rate, which can include scrubbing the floors, cleaning the bathrooms, and wiping down the countertops. Be sure to blast some music to make it fun and to pass the time.

By knowing the top ways to get your heart pumping without having to become bored, you'll be more inclined to take care of your body. Trying new activities can enhance your mind, flexibility, and make it easier to get more out of life while exercising.