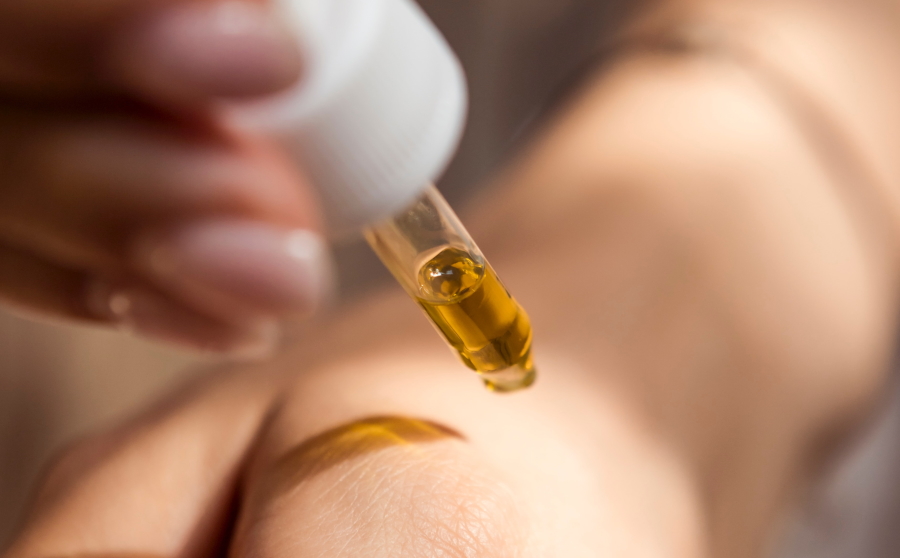 The cannabis sector is one of the fastest growing industries in the world and it's not hard to see why. The cannabis plant is extremely versatile and it's about time that humanity benefits from its healing properties.
Governments are also waking up to the benefits of legalizing cannabis for medicinal, recreational and/or industrial use.
One such example is the Australian government, which legalized cannabis for medicinal use in 2016. It's only been three years, yet the country's medical cannabis industry is pegged to reach $1.2 billion in the space of a decade.
What's the legal status of medical cannabis in Australia?
According to Cannvalate, cannabis licensing for medicinal use in Australia is controlled by strict regulation. Currently, the ACT Legislative Assembly is lobbying to decriminalize the possession of cannabis under 50 grams of weight.
There's also a growing number of approved cannabis patients around the country who legally enjoy access to cannabis treatment for different medical conditions.
Sure, cannabis isn't a first line of treatment yet but research into medical cannabis is still in its infancy following years of prohibition.
Cannabis prescriptions
At the time of this writing, the Therapeutic Goods Administration (TGA) has approved 60 practitioners to prescribe medicinal cannabis in Australia. The TGA requires said physicians to provide each patient with a compulsory application form. This form is meant to capture the patient's medical history and provide an explanation as to why medical cannabis is appropriate for their situation.
This restrictive model is meant to not only prevent misuse but to also capture patient data for research purposes.
Cannabis clinics in Australia
Cannabis clinics in Australia are at the forefront of a movement that seeks to normalize the use of medical cannabis in the mainstream while educating physicians, regulators and researchers about the practical benefits and applications of medicinal cannabis.
These medical clinics are spread out all over major city centers like Melbourne, Brisbane and Sydney, and their goal is to streamline access to medical cannabis products. These clinics are the best place to go if you want access to knowledgeable and open-minded physicians who actually know what they're doing.
Most cannabis clinics are connected to reliable product suppliers and experienced pharmacies, with a regulatory team that's focused on ensuring that they operate according to the latest local and state regulations.
Their services are all about making sure the patient is comfortable while offering reasonable prices. Instead of waiting for weeks in order to get approval from the TGA for your medical cannabis products, patients at certain cannabis clinics now enjoy same-day approvals.
Some clinics even provide cannabinoid treatment plans that cater to different needs.
What can you expect when visiting a cannabis clinic in Australia?
The process usually starts with a practice manager, who'll take down the patient's details and provide you with an application form to fill out. This form will be sent to the clinic's physician who'll examine you to determine the extent of your medical condition.
This is to ensure that the clinic provides relevant treatment. During the consultation, the physician will also look at any potential drug interactions you might have with cannabis, due to conventional drugs that you're taking.
The clinic will submit your application for approval by the TGA. Once approval is granted, you'll have another consultation regarding dosages. A responsible physician should start at a low level and slowly increase the dose until it reaches an acceptable level.
The good news is medicinal cannabis can treat a wide range of ailments legally in Australia. The only catch is that you're required to try other conventional methods first because it's not a first line medicine. Only when you can prove that other types of medicine are insufficient to treat your condition can you become a candidate for medicinal cannabis.
What can cannabis treat?
Cannabis can treat pain from various causes, inflammatory conditions like ulcerative colitis, Chhorn's disease, fibromyalgia, arthritis and chronic pain syndromes. Cannabis can also treat childhood epilepsy, insomnia, anxiety and depression.
Where is all the cannabis coming from?
Cannabis farming in Australia is on the up-and-up, thanks to a robust combination of government incentives and foreign investment.
For instance, the state of Victoria received a $30 million manufacturing and production investment from Canadian firm Cannatrek. Meanwhile, global cannabis industry giant Asterion Cannabis is in the process of establishing a growing facility worth $10 million in Toowoomba.
Conclusion
When used correctly, cannabis is a safe, reliable and effective medication. But, it's important to work with a cannabis clinic that'll tailor a treatment regime for you to make sure there are no interactions between cannabis and your conventional medications.