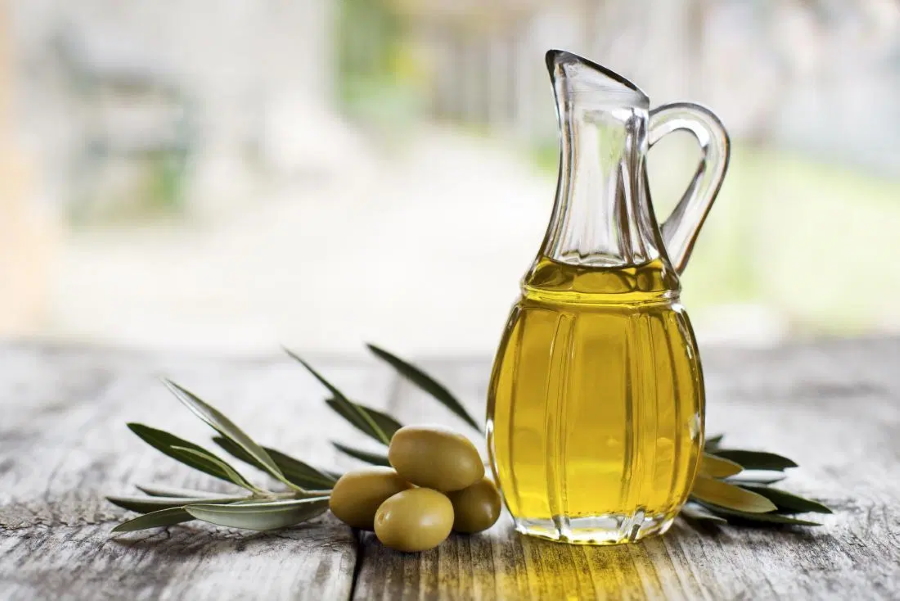 By now you've heard of CBD, also known as cannabidiol, and maybe you've even tried it yourself. It's estimated that more than 64 million Americans have tried CBD oil at least once and as many as 14% of us use it regularly. People are turning to it in hopes that it can help control pain, anxiety, inflammation, and other chronic conditions. Until recently very few scientific studies had been done but with laws surrounding hemp and cannabis relaxing, more clinical trials are getting underway. We are starting to scratch the surface of what CBD can and can't do with many in the healthcare world anxiously waiting to see if CBD could help us curb our growing opioid addiction. 
Current Opioid Crisis Facts & How Addiction Works
According to the U.S. Department Of Health And Human Services (HHS), more than 130 people die each and every day from opioid overdose and 40% of these people are purely using prescribed medication. How did the opioid epidemic get started? 
In the 1990s, prescription drug companies assured doctors that patients who needed pain relief would not become addicted to opioid medications. Opioids are a class of drugs that include very strong narcotic pain relievers like Vicodin, OxyContin, and Fentanyl. Doctors seeking relief for their troubled patients began to prescribe the medications more often. This increase in prescriptions lead to widespread abuse and by the time it became clear that addiction was taking place, an epidemic has swelled out of control. In 2017 the HHS officially declared opioid addiction a public health emergency. 
Addiction is classified as a disease that takes place in the brain. Because CBD has an impact on brain chemistry there has been speculation that it could be used to help curb opioid cravings in those already addicted as well as keep people off opioids to begin with if CBD could help with chronic pain. 
CBD Used In Multiple Addiction Studies
Although we now know that opioid abuse and addiction are very real and quickly killing many people, there has been limited research put into finding alternative treatments for people who live with chronic pain conditions or replacement medications for people who are already addicted to opioids. A study recently reported on by the American Journal of Psychiatry showed that a double-blind study using CBD to curb relapse in people recovering from opioid addiction has yielded positive results. In the study, CBD use in contrast to a placebo that was given helped to curb cravings and lowered anxiety in addicted patients who were trying to abstain from opioid heroin use. 
This is certainly not the end of medical studies on the subject but it gives a signal that more exploration is warranted. Helping to curb addiction is one important way that CBD can become a tool for fighting this crisis. 
Ways CBD Can Help Fight Opioid Addiction 
CBD is not going to be the cure to the massive opioid epidemic but there are multiple ways that CBD can help quell the growing storm. CBD works with the body's natural endocannabinoid system that influences brain chemistry that controls mood, movement, inflammation, immune responses, pain, and more. It's within the brain's chemistry that addiction can be curbed and controlled. Here are a few ways CBD oils could help fight opioid addiction.
CBD Use Could Lessen Our Dependance On Opioids To Start With
A recent article found on Daily CBD Mag lists chronic pain relief among the top uses for CBD oils. Recent polls found that 62% of people that use CBD regularly are doing so to treat pain from chronic conditions like arthritis and joint pain. While we don't yet have high-quality clinical studies to back up claims that CBD can reduce pain, many remain hopeful. Very little is known about the doses and impact of CBD on pain in humans, although initial small tests on animals have been successful. If CBD indeed turns out to provide pain relief then it can be used in place of opioids, especially in more mild pain conditions. 
CBD Can Curb Addiction Cravings
What the study published by The American Journal of Psychiatry, mentioned above, proved is that CBD can be used to limit cravings while people are in recovery for addiction. This means that in between opioid doses, CBD was successfully used to eliminate the craving for another dose. If further research confirms these findings then CBD could be developed into a treatment for opioid addiction in the future. 
CBD Provides Withdrawal Symptom Relief To Prevent Relapse 
When the body becomes dependent on a drug, taking away that drug can cause serious side effects. Many of these side effects are things that CBD has been reported to help with, mostly through anecdotal evidence. Withdrawal symptoms include:
Anxiety

Muscle Aches

Insomnia

Restlessness

Nausea
CBD is used by many people to control mood disorders which could make it effective in curbing withdrawal-related anxiety. There are also reports that it has a similar effect to melatonin on sleep cycles, providing treatment for insomnia or poor sleep quality. If you combine CBDs effects on lessening anxiety, pain, and insomnia, then it makes sense that CBD could be used to soften the blow for people going through withdrawal. 
Finding The Best CBD Oils Available 
If you're ready to try CBD oils for the first time, the process of selecting which brand to buy can be a little overwhelming. Since CBD is not yet regulated by the FDA there is very little known about correct dosage or potency to treat different conditions. There is some amount of trial and error to be done when selecting what works for you. When choosing CBD oil, look for all-organic labels from trusted sources, companies who have been in the business for a long time. Cool Things Chicago recently compiled a fantastic list of all the best CBD oils on the market today. This information can help you get started.