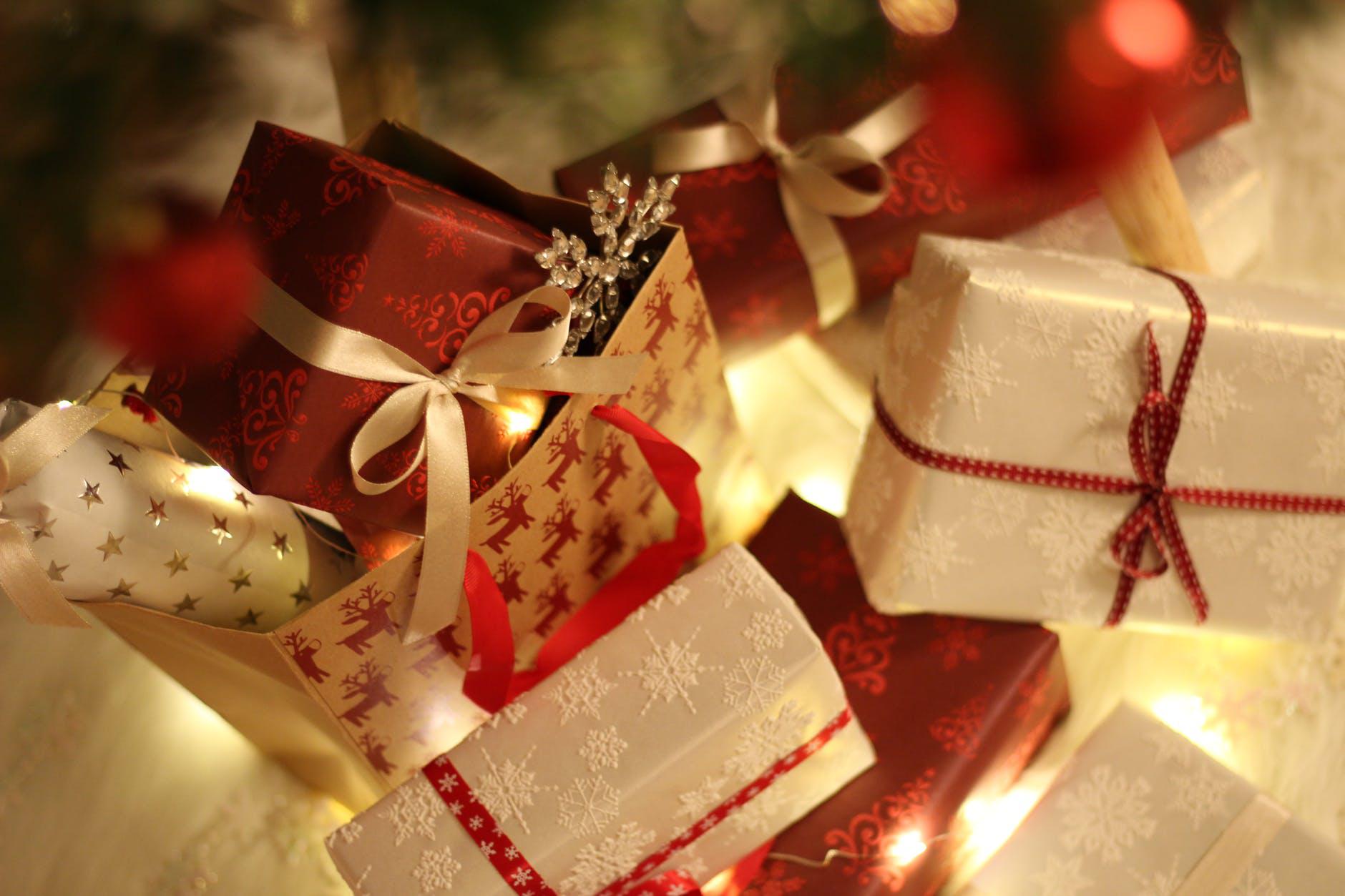 Buying the perfect gift for your loved ones is an easy job but finding a beautiful wrapping sheet for those presents has always been a challenging part. Giving gifts, out of love and affection, are always a part and parcel of people's life. i.e. birthdays, anniversaries, major events, weddings, and festivities. Everyone wants to make their gift look extraordinary. To begin, you will need a bulk wrapping paper, some tape, and a scissor. The traditional way of wrapping a gift includes: addition of a tag, ribbon and a bow will make it stand out among other gifts.
How can we wrap a present perfectly? Some people love to play with colours, texture, design, and shape while wrapping a gift. Gather all the required supplies at one open place and start wrapping.
1- Unroll the wrapping paper face-down
2- Place the gift box on top of it
3- Paper should be about twice the length of the box
4- Now fold over two major corners and tape it
5- Tuck in the wrapping paper inwardly on both corners of the box.
6- Lastly you can add a ribbon and by double-knotting the ribbon you will get an amazing bow.
There are so many different occasions, events and themed parties and it is difficult to find a relatable wrapping sheet for all of them. Many online platforms are providing themed oriented paper sheets. You just need to learn how to wrap a gift perfectly. The quality of the wrapping paper affects an individual's attitude towards the gift.
Everyday gift wrapping ideas you can try at home for these occasions and people
Birthdays - Birthdays are always fun and create a cheerful environment. Kids get adorable playthings like their favourite toys, storybooks, and dolls. You can wrap up the gift in birthday-themed papers. i.e. printed animals, toys, birthday wishes, party animals and birthday words theme. Personalize cool birthday wraps like stripped, polka dots, lining and tile designs for your loved ones, friends and colleagues to make them feel more special on their birthday.
You can convert wrapping sheet into a gift bag - Let's learn how to make a gift bag out of the wrapping sheet. Cut the paper in rectangular size in such a way that the length is twice as long as the width. Now fold the corners of the sheet so that they overlap with each other. Scotch tape the seam together. Fold the top and the bottom of the paper to create the bottom of the gift bag. Give a finishing touch by securing with the tape. Attach and tie a bow, and here you GO!
Wedding - The purpose of giving a gift is getting involved with other's happiness. You can use a wedding theme paper, putting a stamp on the top, handwritten note because presentation matters a lot.
Valentine's gift for him or her - A sweet gift, love letter along with an enchanting packing is the perfect gift for your partner. You can use both, simple or printed wrapping papers.
For newly born babies - Keep it cohesive with a theme, for example, for a baby girl you can go for pinkish shades and for boys you can choose shades of blue. Add bows and tags on the top of the gift adjacent to the chosen colour.
Add photo of the individual you are giving a gift to - After wrapping a gift is a wonderful sheet you can add a photo of the person as an alternative of a tag to make the gift a memorable one. For this purpose, a plain wrapping sheet can be used instead of the fancy ones to make the photo more prominent.
A beautiful present for women - Decorate the paper wrap for her as most women like more thoughtful and personalized presents. You can use a big ribbon flower with a small square-shaped card, fancy ribbons or addition of her picture is also not a bad idea. There are so many women in our life: grandmothers, mothers, sisters, wives, daughters, girlfriends and friends. We can share our love with them by giving them the best presents in a beautiful way.
A beautiful present for men - Special occasions like father day and on birthdays, to make men in our life feel special we should work on the presentation of the gift. As men are very gentle and polite in case of receiving gifts and they will love whatever gift is given them. Men like our grandfathers, father, brothers, uncle, and friends will love if you go and extra mile to bring them happiness.
When we look at today's fast technologically driven world, everyone is busy in his/her own life. There is not enough time to make your loved ones happy every day but doing small acts of love you can manage that. Many DIY ideas and customized handwritten notes will make a huge difference. In case of giving gifts, a person should spare some time from the busy life to be as creative as possible, came up with the adorable gift and best presentation will make your loved ones happy and content. If you are an art and DIY person, this idea can be developed as a business idea.
Create an online platform for the business - People are always searching for the best gift online for the people they love with the top-notch presentation as well. You can get the start of online business by offering a few of your services in specific areas i.e. birthday gifts and packaging. By using the help of internet technology many online platforms provide the gift wrapping sheets in bulk at an affordable cost, you can purchase a few different themed papers from these websites. Start by developing a reputation in your nearest community. Working parents and family will prefer ordering from you instead of going to a market and doing all the stuff by themselves in their busy routine. Sitting at home, starting your own business and earning good money.
Gift wrapping is an activity that everyone enjoys. It makes your gift a unique piece of art. Get creative and create something out of the box for others. They will always remember the presentation of the gift because there is nothing more exciting after any major event to see a box beautifully wrapped up and you wonder who gave it to you. Something created with your own effort with a handwritten note will always stand out.
Happy Gift Wrapping, Everybody!