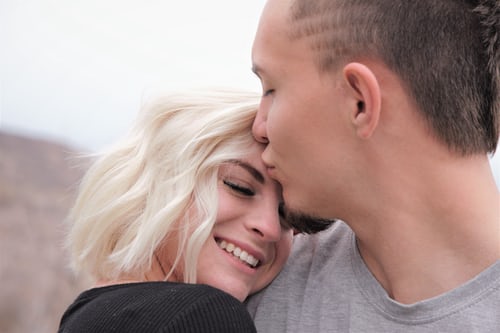 Choosing a gift for your boyfriend can easily turn into a headache. It can turn into days or even weeks of going over all your conversations and memories in your mind, trying to find that one moment when he reacted well to something. And although generic gifts may do the trick on certain occasions, you really want to avoid them. Instead, you should opt for a gift that conveys some special message, something with a deeper meaning for your boyfriend or for the two of you as a couple. In case you're still struggling and you don't know where to start, here are some ideas to guide you.
A barbecue-related gift
If your boyfriend simply loves having friends over and throwing a barbecue for you and them, and if he's proud of his grilling skills, it might just be that he wants to be recognized and praised for his expertise. And what better way to achieve this than by buying him a gift that shows how much you love the food he prepares and the time you spend together while he does it. Depending on what he already owns and your financial situation, you can get him anything from a new bbq grill, whether an electric or a charcoal one, to a grill care kit, grilling tool set or even a grilling cookbook. Not only will such a gift make him happy, but it can be a good incentive for him to try even harder at perfecting his grilling talents.
A gift for a reader
You fell in love with a keen reader? That's actually great and it can make your job somewhat easier. After all, if this is the case, you won't go wrong if you get him a book every time you want to buy him a present. However, it's still important to keep track of what he's already read, which books he enjoyed more than others and if his favorite author is maybe publishing something new. Plus, if you manage to buy him a book he hasn't yet heard of, and he ends up loving it, he'll adore you for it. Nevertheless, if you aren't sure you can choose the right kind of book for him, there's always the option of buying him a new e-reader and an e-library subscription, so that he can download what he wants and when he wants it. Also, while you're at it, buy a book for yourself as well, so that the two of you can cuddle up and spend some together time reading.
Something for the both of you
A gift for a person you love should go way beyond the material, and sometimes it's all about how it can make you closer as a couple. This means that the gift you give your boyfriend can be something intimate. Whether it's a romantic dinner over a bottle of wonderful vintage wine or a weekend getaway you can both delight in, this type of present can be very meaningful and can make you both happy. Similarly, if you're feeling playful in the bedroom, consider finding some premium sex toys to spice things up a bit. These can be extremely enjoyable and can take your lovemaking to a whole new level of pleasure. Also, they may prove to be very helpful for couples in long-distance relationship, as they can add some excitement to your daily video chats.
A gift for a whiskey drinker
If you know for a fact that your boyfriend appreciates a glass of quality whiskey from time to time, a gift to honor it may just do the trick. Fortunately, it's nowadays easier than ever to find a whiskey-related gift that he still doesn't have and that he'll be thrilled about. For instance, you can get him a lovely whiskey glass set, or something more interesting, such as a personalized whiskey barrel, a whiskey club membership or whiskey soapstones, which can keep his drink chilled without actually watering it down. There are even whiskey appreciation crates you can buy, loaded with everything a spirit-loving gentleman might need. On the other hand, if your guy's more into beer, there are plenty of beer-related products that will make him spark with excitement, ranging from beer brewing kits to beer caddies and all sorts of pint glasses he'll love.
The gift you buy for your boyfriend should show him exactly how well you know him and how much you care for him. Therefore, it's essential that you put some thought into it. So, let these valuable tips be a good starting point for choosing the perfect gift for any occasion, whether it's a special one, or you just want to surprise him and make his day.