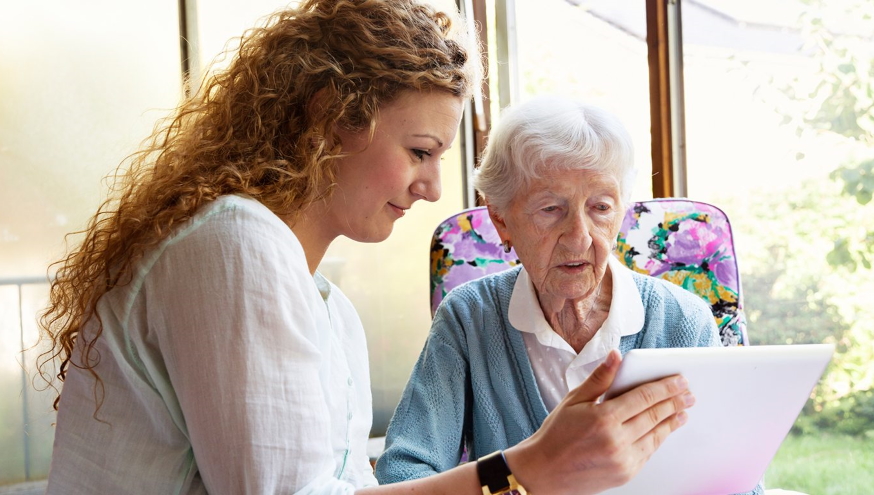 When you get older it can be very hard to get out there and make new friends. For people in aged care, it is even harder than everyone else to meet new people, because they are somewhat cut off from the rest of the world, making residents feel lonely and sad. Luckily, there are several things that you can do that will help you get out there and make new friends, that are fun and easy to incorporate into your weekly schedule.
Join a book club
A great way to bond with other people is through a shared interest or experience, so joining a book club is a good idea for people of any age. Because everyone has access to books via the internet or their local library, this activity makes it easy for people from all walks of life to get involved, so that you can get a range of perspectives on the novel of the month. Some book clubs have a theme that they like to stick to by choosing books of a certain genre or author, which can be fun if you have a passion for that topic or you are a prolific reader. If there aren't any book clubs running in your area, you should try running your own book club instead, by gathering a few people that you know in your home once a month. Then friends can bring others to join the club, and you can get different recommendations for each month.
Watch a movie
Watching a movie is a great way to meet new people who like the same movies that you do. Like with a book club, some people like to start film clubs, which allows them to share their love of certain films with others who have watched the same movie.You can make the club centred around a certain director, actor or genre and talk about what you like and don't like about the movie. Film club is a way to make friends with people who have a shared interest with you and it is also a shared experience activity, because you can watch and analyse each film in a group. Having a screen already set up that your club can use is a bonus, but you can also get a projector and sheet to make a DIY movie theatre in a pinch.
Join a church group
If you are religious and you want to meet new people, you should consider joining a church group, so that you can meet like-minded individuals who share a love of their faith. Most aged care facilities like Kew Gardens Aged Care, will have a chapel of some sort on site, so that people from all denominations can immerse themselves in their faith while living in a facility. Most church groups are very welcoming of new members, even if they aren't part of a certain denomination or religion, so as long as you are respectful of the customs and traditions involved in each group, you won't have any problems joining.
Start exercising
A great way to keep yourself fit while meeting new people, is to engage in some exercise that involves other people. Partaking in a team sport is a great way to meet other people, because you will get to bond with them over a shared interest. Even signing up for a class in something like yoga or aerobics is a great way to meet people, because lots of people of different skill sets partake in fitness classes each day. Even if you don't like to work out in a group or you don't want to get involved in a team sport, finding a person to go walking with is a great way to get friendly with other people while you do something that is good for you.
Meet your neighbours
The easiest way to make new friends when living in an aged care facility is to meet your neighbours that live around you. A lot of people go into aged care without knowing anybody in the place that they are living in, so it should be easy to find someone to talk to that wants to be friends with you. If you meet some people that you like, you can invite them around for a games night or a cup of tea so that you can get to know them in a comfortable setting, without any pressure on you.
There are a number of ways to meet new people when you are living in an aged care facility. Although it can be hard to put yourself out there initially, you will feel a lot better about your place in the community when you find someone that you can relate to that lives nearby. At the end of the day, no one wants to be alone with no one to talk to, so finding people to relate with that like the same things that you do is something every senior really needs.