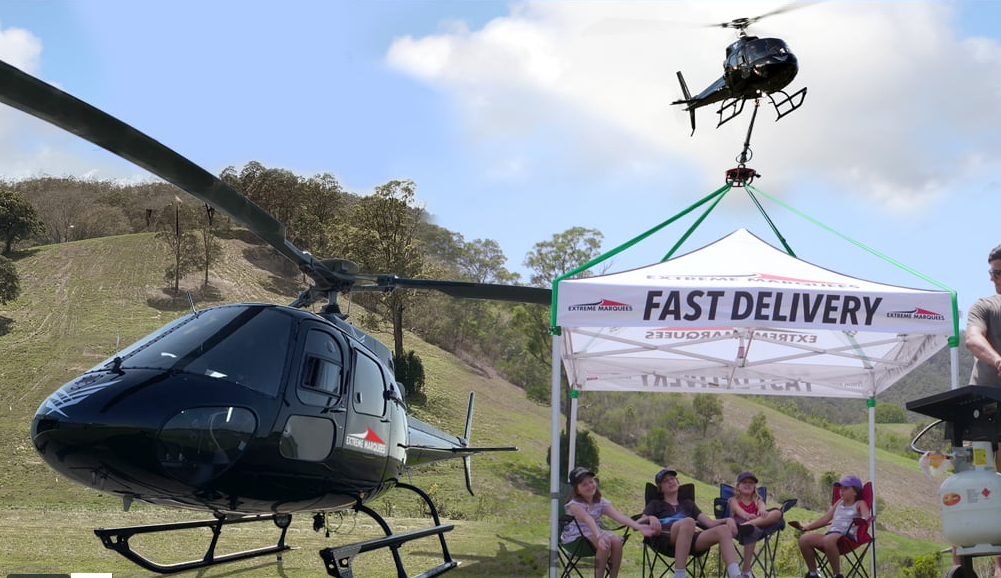 Custom marquees are all the rage these days. Be it sporting events, beach days, picnics, or even as temporary stalls, printed marquees have carved a niche for themselves. Here are a few reasons why you should hop-on the branded marquee train and try them once for your event.
1. Planning a party to the very last detail is an exhaustive exercise. The very first thing that you ensure is that the aesthetics are right. Even on a shoestring budget, you look for something that'll make your venue look stylish and beautiful. Custom marquees do just that. These can be designed in a manner that the beauty of the setting stands out.
2. A printed marquee is your confidant for all weathers. In summers you could go for a canopy that is open from sides and but only offers overhead protection. This way, your guests won't have to suffer at the hands of all the humidity and at the same time be protected from sunburn.
The monsoons, suitable PVC waterproof custom marquees provide reliable shelter to your guests from pouring rain.
3. Custom marquees provide branding opportunities like no other. At trade fairs or expos where you want to stand out from the crowd, branded marquees are your best bet. Well printed marquees help your potential customers identify your company, its logo, product or service from a distance. It does not miss a trick when it comes to catching the eye of customers.
4. Also, the flexibility that a printed marquee provides is unparalleled. You could use partitions inside your marquee for different areas like service, billing, trial etc. and also use the sidewalls to communicate with people.
Things to consider before buying a marquee
1. Design: The design of your custom marquee is a critical element. With so many of them available in the market often, you'll be spoilt for choices. Make sure that the design you choose casts a long-lasting impression on the visitors passing by.
2. Size: You should have a distinct idea about the size of the marquee before opting to go for a custom marquee. Always keep your venue in mind before coming up with the abstract dimensions. At most trade fairs, exhibits or business presentations, the organizers already allot a defined space for you to work with and hence this is one less problem for you to ponder on.
But in case of private events such as weddings or birthday parties, make sure you order a printed marquee that covers an area slightly less than that available on the venue to be on the safe side. Always factor in space for decorations, guests movements, podiums, snacks and drink counters etc. It is worth noting that the size of the marquee can shrink once it gets wet or is washed.
3. Print: The next aspect to work on is the print. Since you are opting for a printed marquee, make sure your print is a good one. There are a few factors that you should bear in mind before printing your marquee. Go for a small print in case your canopy is small or if your marquee is a big one, go for a big one to avoid over the thin spreading of the ink.
4. Branding: If you are opting for a branded marquee make sure you have at least preliminary design ideas in place such as the placement of the logo, taglines, the content that you want on the walls etc. Make sure your print takes the size into consideration or vice versa. If it is for a personal event such a birthday, ensure that your message for the birthday boy/girl fits inside the perimeter of the canopy.
5. Pricing: Purchasing a custom marquee is a hefty investment, so be entirely sure about your financial constraints before nailing down a particular marquee. Different vendors offer various pricing options based on quality, availability and type of marquees. Make sure you do a comprehensive study.
6. Other Factors: Also keep some other factors in mind, such as the quality of the material. Ask yourself some questions like Will the canopy be able to withstand the tension for the duration it is needed to? Or will the anchors suffice against strong breezes?