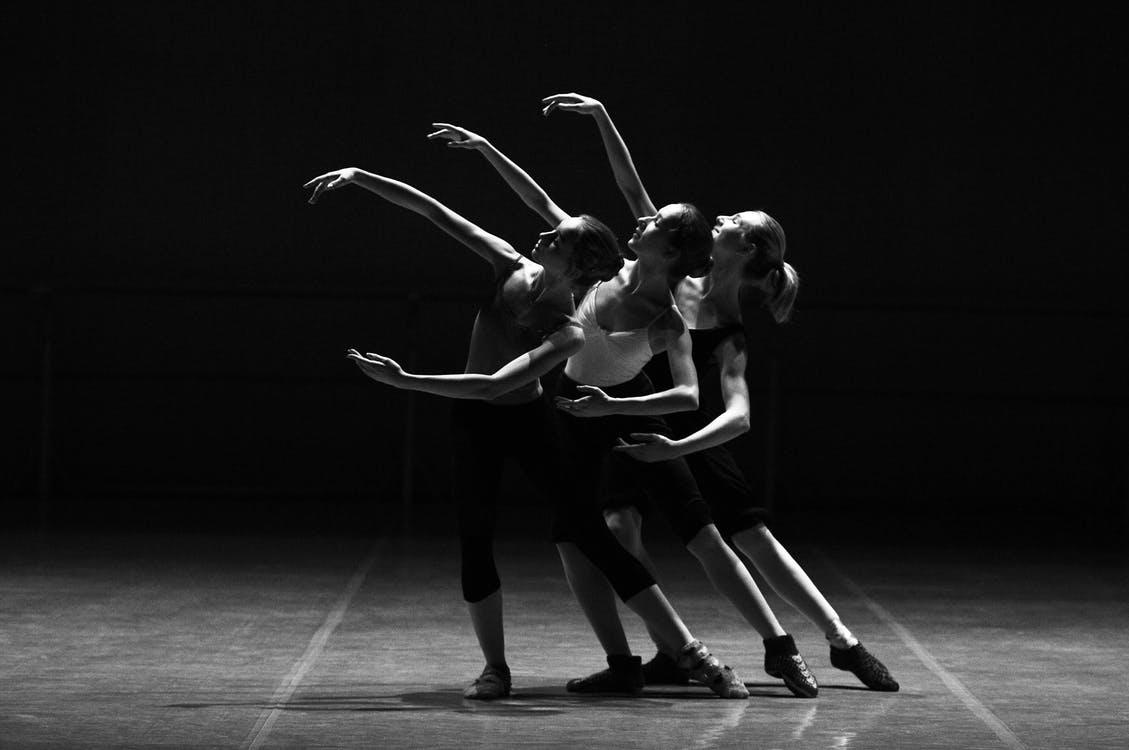 Worried what outfit to wear for your first dance class? Yes, we can understand the difficulty in choosing the best dance clothes for your next salsa dance. Your first class in a new dancing academy or when you find yourself new in a dance scene can be very complicated. After all, you do not have much experience in picking or buying the most preferred dance clothes often. It is similarly hard like selecting the best outfits for your first date. It is also challenging, just like finding the right clothes for your interview. So let us make this challenge a bit less complicated with some of the effective dance clothes tips.
Have you ever thought that if there is different ethnic of people, should not there be a related approach to apparel? Visit any nearest "Arthur Murray Dance Academy", and you will see a varied class of people. There will be couples, singles, different age groups, and other occupations you could expect. They have all visited the Arthur Academy for one same goal – to learn best dance moves. Below are the tips you could find what you should wear in what situations. Also, how it will help you in your dance classes.
Work Outfit as Dancewear
Many individuals visit the dance class direct from their office. Those people do not have time to change clothes even. So just do not do it! Head straight to your dance supervisor and ask for your moves. You can consider wearing a dress shirt and chinos. For women, they can wear a skirt and a blouse. A typical business outfit will also do the work sometime. What about a tie? Maybe a loose tie? It all depends on you and yes, what you are wearing as your shoes. Some consider their dance class as their "extended commute". Those folks do not need to rush home and change their clothes. Rolling up the sleeves, losing the tie, and keeping aside the briefcase will surely do the work. Social dance moves can really relax you after a tiring day at the job.
Going out to dinner clothing as Dance Apparel
In today's era, the majority of youngsters are involved in dance classes. But what if their dates are also clashing with their dance schedule? No need to worry about that. Do not change those clothes for dance clothes. There are some outfits that you can wear in your date as well as for your dance session. Khakis and a button-down can be considered. A typical dress, skirt, or a blouse is also good. For men, you can wear jeans and a polo t-shirt. Many teenagers make their dance class into a memorable part of their date or have gathered with families or friends. Hence, dinner clothes can be used again as the dance outfits. But there is one more thing to remember. If the heels are stilettos and raising your height, you may want to wear some comfy shoes then.
Are you thinking about what to wear in a Diva Dance?
Tight-fitting dance apparels are effective. In that, you can maintain your position in any dance move. Two types of those clothes are leggings and a t-shirt. You can also be bare feet or wear jazz shoes. Moreover, leisure trainers also are best for diva dance. Besides, you can consider wearing spilt sole teaching shoes. During diva sessions, you have choices of wearing heels too. Just make sure that you can walk easily in those. You can also purchase dance shoes which are either ballroom or termed-character shoes. The expensive ones contain suede on the sole. It gives you the preferable grip to balance and permitting you to spin for turns conveniently. If you have the required budget, you should buy them.
Super Comfortable Apparel as Dance Outfit
If comfort is what you all want, then dress accordingly. You can wear super comfy t-shirts, such as poly or cotton blends. A cute top together with leggings or jeans will also be good. At the bottom, you can wear flats or sneakers. But the comfiest things to wear will be the super plush and soft fabric. Wearing those make you feel like you are living in it. Many of the trainees visit the Arthur Dance Academy in outfits that permits them to spin easily and freely. If you are in a dilemma between a plush t-shirt or a prom outfit, select the t-shirt. You can also mark them as 'dance clothes'.
What to wear in a ballet dance?
Anything that you wear in which you can see your ankles to verify that your dance position is correct are the best. You can consider wearing the finest quality of yoga clothes. It suits well with the ballet dance. If your budget is high, go for the unitard or the leotard and tights. It will make you easily check your positions. Purchase soft ballet shoes also. The yoga socks will provide some grip, helping you from slipping. Moreover, you can also wear pointe shoes for your pointe dance lessons. Make sure they are fitted perfectly. If it does not, book an appointment in some specific dance shops.
Tap Dance Clothes
Although skirts and jeans are typical of dance moves, wear something in which you can move more freely. Often the movement is from the knee down. During tap dance, wear the tap shoes. These can be found in the shops of any styles. Just pick whatever design you like. To identify which ones are of the finest quality, look for the heavier tap shoes. Also bear in mind about the heel height. There will be some steps your trainer will ask you to do on your toes. Hence, if the heel is pretty high, this will impose more pressure on your calf muscles to maintain the balance.
Conclusion
People usually call dance attire as 'practice wear' or 'dancewear'. Like other hobbies, the more you wear different kinds of dance outfits, the more you will love them. Initially, the majority of the trainees feel a significant change. Like when they wear dance shoes, the skirt, the dress, or like the unitard. But are you still scratching your head what clothes to wear for your upcoming dance competition? Do you want an easy answer? It's simply the clothes. Yes! It's true. You can have anything to wear in your first dance class and get mixed up with others in the dance room. So the summarizing part is – you got clothes, you can dance. Anything can be regarded as 'dance clothes' in the Arthur Murray Dance Academy. All you need is slight dancing confidence and some great moves.