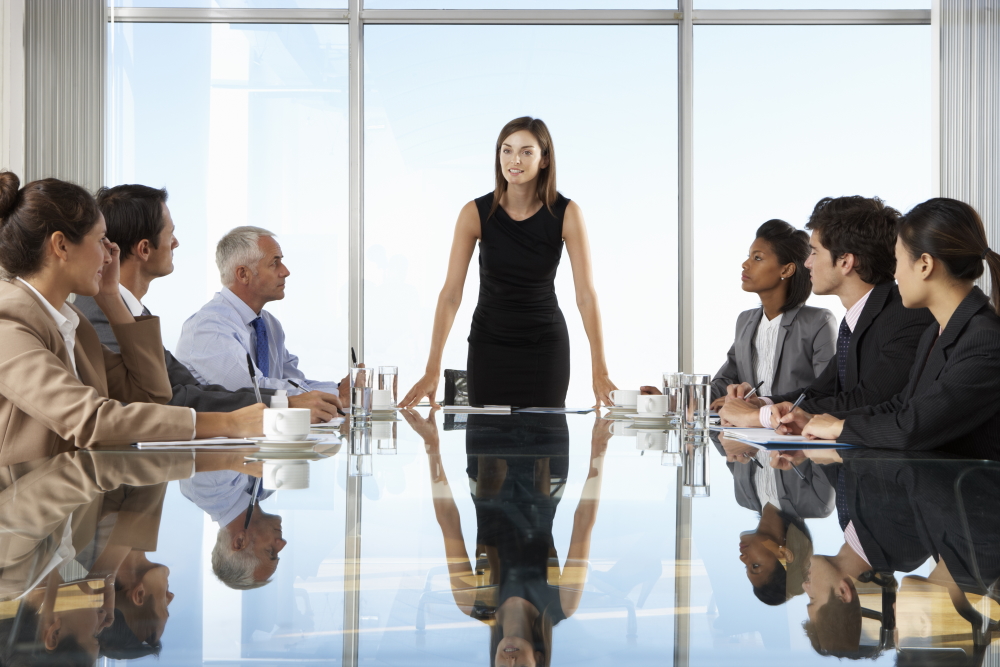 Being in charge of a multi-million dollar company means you have been able to prove that you're in a good position to lead, but what other traits must you have to be a success?
Taking a closer look at some of the CEOs for the most influential brands around the world, BusinessComparison has revealed which traits each had in common. So, do you fit the perfect CEO persona?


It's a man's world
The majority of top CEOs are male, with the research revealing that 46 of the top 50 CEOs were men. Only four of the 50 were female, including Kylie Jenner of 'Kylie Cosmetics', Huda Beauty's Huda Kattan, ITV's Carolyn McCall, and Yves Saint Laurent's Francesca Bellettini.
Perhaps unsurprisingly, industries such as technology and automotive failed to reveal a female CEO, instead, being dominated by men - as was every industry named in the research.


Age-old experience
Many people believe that the older you are, the more successful you become - but how true is that?
According to the research, Millennials make up 45% of the world's most successful CEOs - and every single one of those actually founded their own company, too!
It also revealed that the average age of the CEOs is 55; Kylie Jenner was named the youngest boss at just 22 years old, while the oldest boss is Canon CEO, Fujio Mitarai, who is 84.


Years to CEO status
So, how long does it take, on average, to reach CEO status, based on the world's biggest brands and their bosses?
The research found that the average age was 41, so if you've yet to reach your 40s, there's still time for you to head up your own business! However, it's the most popular common amongst the top 50 to reach CEO status between the ages of 46 and 51.


Written in the stars
Not many people pay attention to star signs, but this study wanted to determine whether there were any similarities - and there were!
It turns out that the most common star sign amongst the top CEOs is Taurus; reliable, stubborn, ambitious, practical and patient - the perfect personal traits for a CEO.
Mark Zuckerberg from Facebook is possibly one of the most famous Taurus' in the world!
Leo comes a close second, with six CEOs being born under the sign, followed in third by Pisces with five.


Where are they from?
The United States is one of the biggest business destinations in the whole world, so it is unsurprising that 36% of the top 50 CEOs hail from the States.
Japanese is the second-most-common nationality, with 10% of the top 50 coming from the island, and a further 8% being revealed as British and Italian respectively.


Ivy League or drop out?
How much does education play in the success of a CEO? According to the research, it revealed that 86% of the CEOs on the list have a college degree or higher, so it definitely has some impact.
It also seems that the more prestigious establishments seem to produce successful CEOs, with eight of the CEOs from the research attending Ivy League institutions, including Mark Zuckerberg and Adidas boss, Kasper Rørsted, who both attended Harvard, with Jeff Bezos graduating from Princeton University.
However, completing education doesn't work out for everyone - and three of the top CEOs dropped out of their studies and still managed to become successful. These include Spotify's Daniel Ek, Twitter's Jack Dorsey and Oracle's Larry Ellison.
Kylie Jenner also proves prestigious, expensive education isn't everything; the super-successful CEO has her high school diploma as the highest level of education - and she's the youngest CEO in this research.


The Founders
Just because you are a CEO, it doesn't necessarily mean that you founded the business that you are heading up. In fact, only 11 of the CEOs looked at in this research actually founded their own business, with others taking on the top role at a later date.
Half of the female CEOs also appear in these 11, with Kylie Jenner and Huda Kattan both founding their brands.
It was also found that these individuals who founded their own companies were more likely to rise to CEO status much sooner in life; by age 28 rather than 45 years old like those who didn't found their own company.
It also showed that playing the long game can pay off when it comes to moving up the ranks to CEO; It took 34 years of working for the brand before Canon's, Fujio Mitarai was appointed CEO, but the overall average was revealed to take around 11 years.