Written by

Niki Waldegrave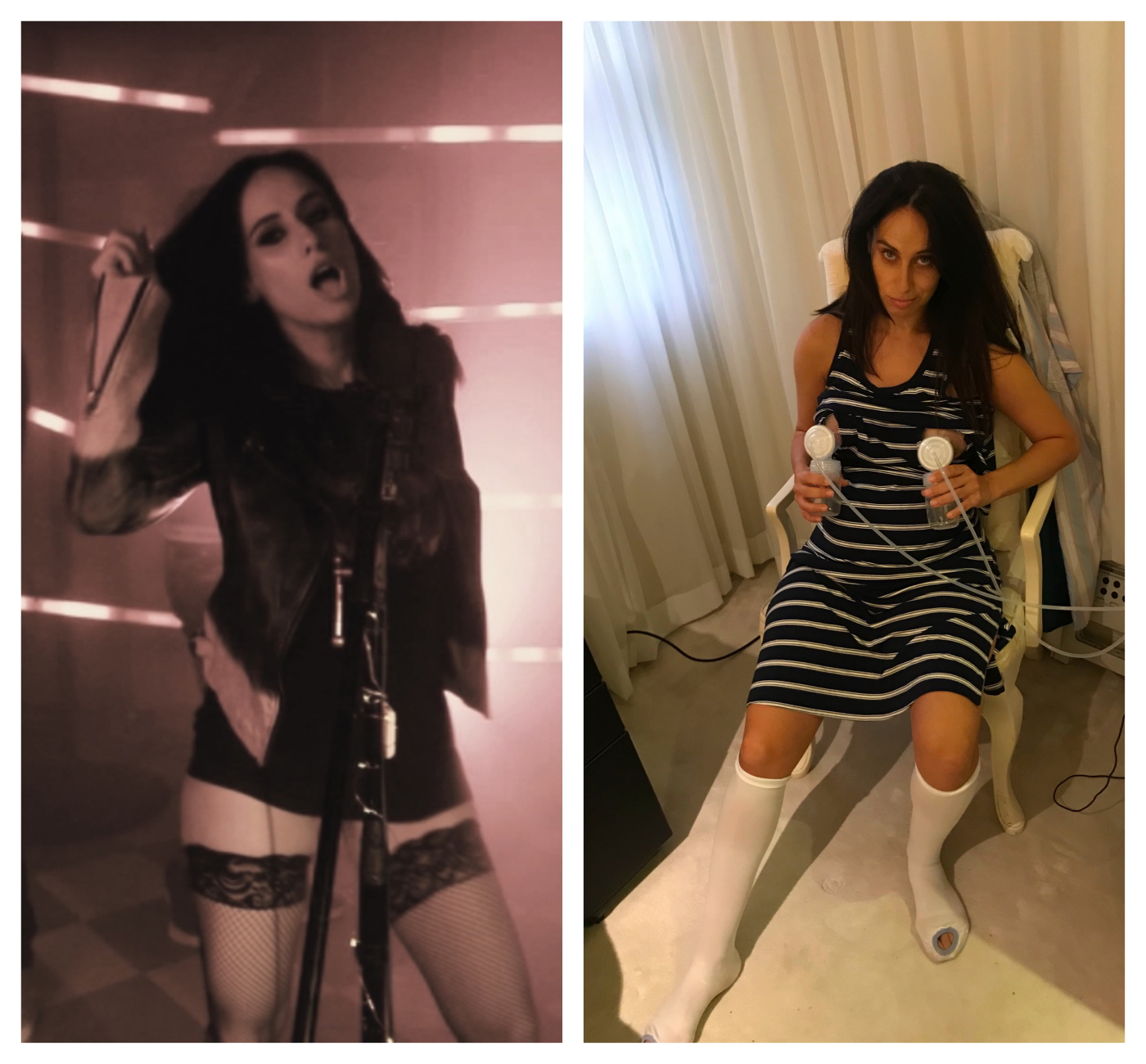 "I was five months' pregnant with hyperemesis gravidarum when I shot this video"
Singer/songwriter Becca Sopher says there needs to be more frank discussions on how mums deal with their recovery after giving birth.
Everyone thinks a career in showbiz is glam – all red carpets, designer frocks, exotic photo shoots and famous friends, but new mum, singer/songwriter Becca Sopher, who gave birth to son Makai Eversley four weeks ago, says her life is currently "as far away from glamorous as physically possible".
Despite wearing a raunchy outfit of black suspenders stockings and a little jacket for the video of her new single, Straight Fire – a collaboration with Cali Satellites, aka award-winning music producers Dinesh Wicks and Adam Gock – when she was five months' pregnant, Becca was suffering from hyperemesis gravidarum during filming.

"I had hyperemesis gravidarum for the first five months and some weeks I was literally bedridden, throwing up, on IVs in hospital," she says. "It took everything I had to power through that day, although I still can't believe I was five months' pregnant wearing lacy stockings. Now the only stockings I'm wearing are compression ones!"
The video for the 80's tinged Electro pop soon-to-be anthem was filmed at the California Institute of Unnatural Arts in LA and also stars her husband, Chris Brown and Britney Spears' producer Howard (Howie) Eversley, and best friend – actress and former Foxfire IV bandmate – Sharni Vinson.
"Howie is dancing in the video and I know Makai's going to look at this when he's older and be like 'Mum and Dad, what were you doing?'" she laughs. I watched this video earlier today, as I'm sat here in my compression socks surrounded by nappies and breast pumping bottles for my baby, and had to laugh at the contrast."
Although she's light-hearted now, Becca says her birth – which involved being induced, the epidural not working, an emergency caesarean and being readmitted to hospital with infections since – was so intense that she couldn't imagine having another baby.
"I was like 'Okay. I guess it's just going to be one child for me because I can't imagine going through this again'. They do say you forget about it all so maybe time will tell, but I can't imagine going through that again. 
"My pregnancy certainly wasn't a piece of cake and I'm definitely not one of those glam mums in their awesome post-partum outfits with their baby right now.
"I'm so glad my baby's healthy, but the reality of it all is I can't walk more than five steps; I'm not sleeping; I'm leaking breast milk and I'm still in pain from an emergency caesarean and infection. I'm like, 'how come my friends never went through this?' These are the things they just don't tell you.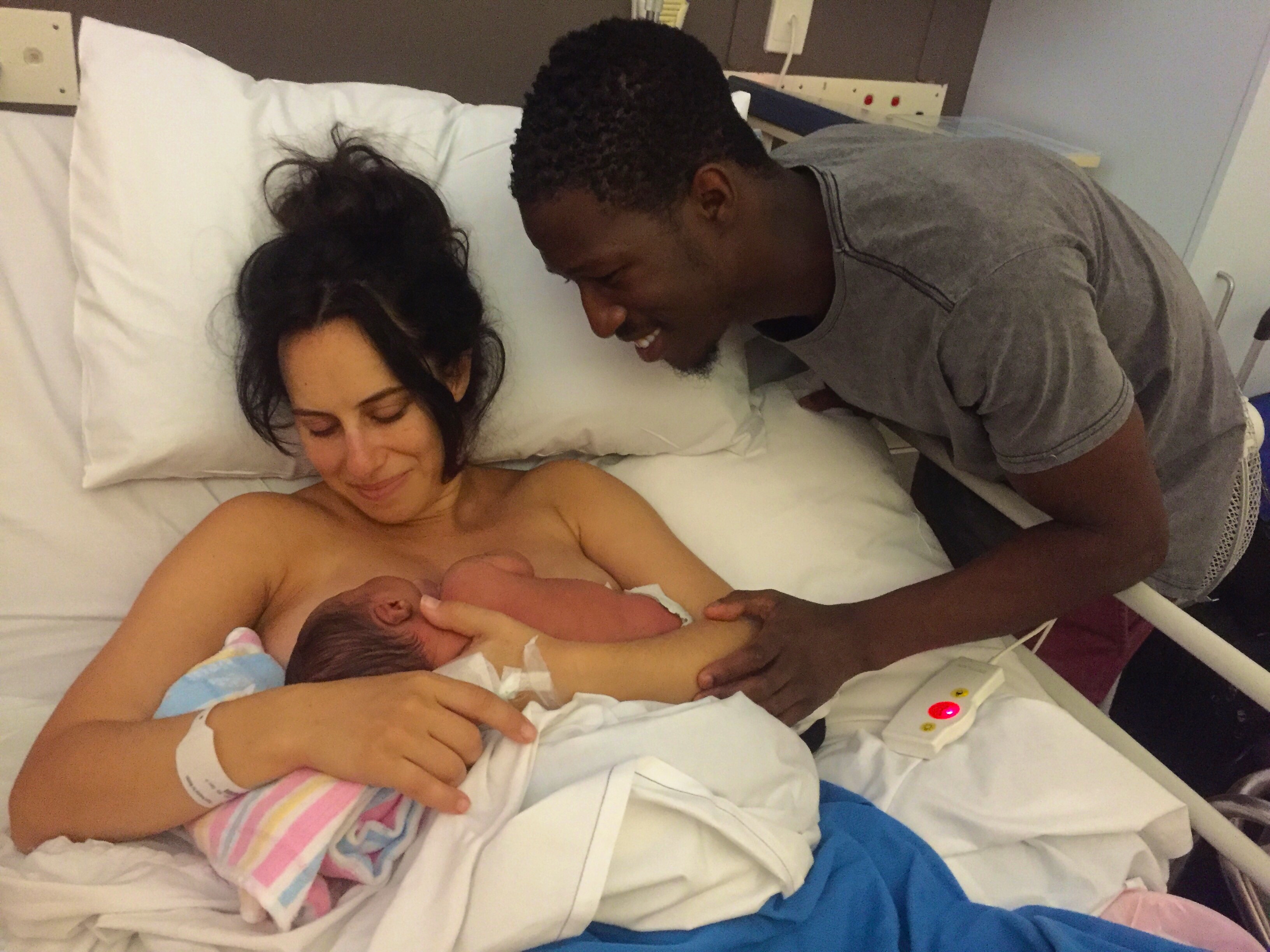 "It's so interesting because before you have children, you see everyone's happy gushy posts on social media of 'baby's been born', 'baby's first week' etcetera and it always looks so beautiful and great – but in reality they're probably going through the shittiest time of their life, you know?
"There needs to be more realness and open conversations about where parents and mums are at, when they're dealing with their recovery."
Becca, who splits her time between Los Angeles and Sydney suburb Rose Bay, says former Home & Away star and Dance Boss host Sharni has been a tower of support, and reveals they've been best friends for 20 years.
"We've been inseparable since we met," she says. "With Foxfire IV, I was already in the group and they were looking for one more girl. I'll never forget walking into the studio and there was Sharni, all tanned in a yellow dress.
"We connected straight away and have always been there for each other. I know she'll always be there for my baby as she's family."
Both of them are heading back to Los Angeles early next year, with Howie and baby Makai in tow, where Becca, who composes theme tunes and sons for TV shows including Creature Mania, Teddies and Hiccup and Sneeze, plans to do more shows and performances with Cali Satellites.
"I love to perform live and am looking forward to more gigs, more shows," she adds. "And I'll keep writing and composing children's shows for Australia. I might have stopped temporarily to have a baby, but it's kind of nice because when Makai gets a bit older I'll be playing him a lot of the songs."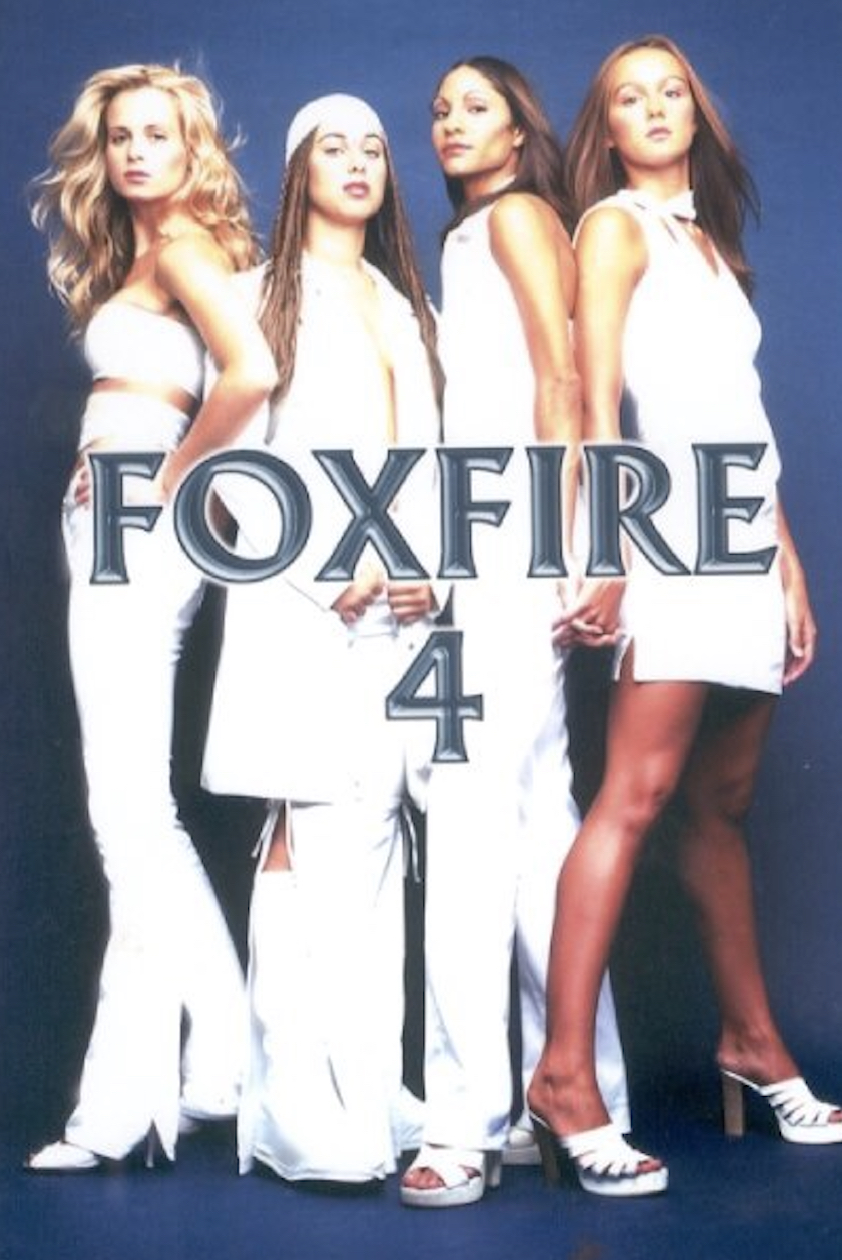 Background on Straight Fire & Cali Satellites
The 80's tinged Electro pop soon-to-be anthem, which has just been released, is a collaboration between Sopher and Cali Satellites – aka multiple award-winning Australian music producers Dinesh Wicks and Adam Gock – and was shot at the California Institute of Unnatural Arts in LA.
In a nice synergy, it was Wicks that originally put Foxfire IV together and got former Home & Away star Sharni and Becca their first record deal and a string of gigs, and they've been spotted at Wicks' legendary birthday parties held all around the world, dubbed #Dineshfest.
"It's heart-warming as Becca and Sharni have remained best friends since ever since they were teenagers in the band," says Wicks. "Becca was five months' pregnant when we shot the video for Straight Fire and she said she'd love Sharni to be in the video.
"Sharni had just returned to Australia to shoot Dance Boss when she asked if she wanted to come back over for it, she was like, 'Sure thing!'
"It's kind of built like a Rocky Horror Show with everyone in these crazy masks and Sharni walks in and is like, 'what the hell is going on here?' Then she puts a mask on and becomes one of the creatures."
Fittingly, the video was shot at the California Institute of Unnatural Arts , where there are actual mummified dead bodies on site.
"It's freaky and awesome there," adds Wicks. "It's like being in a demented funhouse."
As well as featuring the BFFs, the video – which Wicks says is "about f******" – has some pointed political commentary, with scenes featuring everything from 'Trump' on the toilet to a suited pig eating dollar bills of a (near) naked woman.
And there are a number of famous friends and music industry figures starring in the video in cameo roles: Mark Williamson, one of Billboard's 40 under 40 most powerful, plays guitar in a dog suit, Sopher's husband Howard Eversley – who is Chris Brown and Britney Spears' producer – and music-tech queen Kate Vale, who set Spotify up in Australia and New Zealand, all make an appearance.
Martial arts legend Rigan Machado, who teaches martial arts to the likes of Scarlett Johansson, Ashton Kutcher, and Charlie Hunnam, was also meant to appear but had to fly off to shoot a movie unexpectedly, "so we just put a big carboard cut out of his head on someone else," laughs Wicks.
Explaining the song's vibe, Wick says, "The whole song is about sex, basically. The video addresses all sorts of strange things and is slightly political. Why do I have Trump in there? Because the song is about sex and he's always f***ing things. Right now he's f****ing the whole of America."
Cali Satellites' LA-based Wicks and Gock have had a long and celebrated musical history together as two highly awarded and regarded screen composers. Under their business The DA's Office, which has operations in Australia, Los Angeles and New York, they have won numerous prestigious awards, including APRAs and ASCAPs for their Television scores. Most recently, they scooped the Most Performed Screen Composer – Australia at last month's 2019 Screen Music Awards.
The music they composed for the series MasterChef catapulted them into the major leagues and that piece of music has appeared in over a 100 iterations of the show across the world. They're also responsible for the music on shows including The Apprentice, Biggest Loser and Shark Tank.
Straight Fire is the third single from Wicks' and Gock's chart project Cali Satellites, following Let The Feeling Take You and The Sound of You.