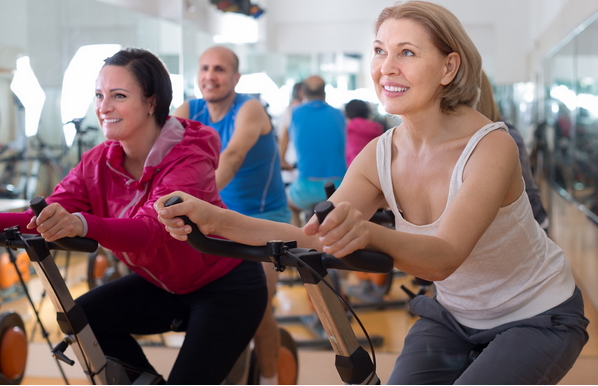 Group activities can be great fun, but many of them involve spending time outside in the sun or rain. Here are some fun ideas to try in a group if you aren't getting any sympathy from the weather, but you still want to get out and do something fun indoors.
Visiting an Escape Room
Escape rooms give your group an immersive opportunity to solve complex puzzles together. This can be cooperative or competitive. You can find an escape room in Melbourne and ready yourself for an adventure of a lifetime. The rooms have different levels of difficulty and recommended numbers of teammates. Put your leadership and team-building skills to the test in your choice of fantastical scenarios. You'll feel like you're in a movie figuring your way out of these vibrant, challenging situations.


The Aquarium
There is a whole world of sea life waiting for you at the aquarium. Take your group for a stroll around an immersive experience of the ocean floor and learn about the many different kinds of colourful sea critters. Explore coral caves, rock pools, mangroves and other habits for marine life to dwell. You'll get to be up close and personal with sea animals much larger than yourselves. Signs used to describe each aquatic species will let you take home some interesting trivia. This is also a perfect option for group photo opportunities. 

A Board Games Cafe/Bar
Find yourselves a big table at a cafe or bar that provides patrons with board games. This can be great if your group likes to have their chats while their mind is on something fun. Jenga is a classic for people that want to show off their motor control. Uno can be played just for fun and requires very little strategy from the players. Some places could have more obscure games that your group will find interesting enough to play for hours on end. Being served food and drinks on top of it will add to the experience.

Group Fitness
Perhaps you could find a gym with a group fitness timetable. Cycling together in a class is a good way to build stamina so you have more energy to spend throughout the day. Take up boxing to improve your punches and blocks. It can be fun to test your physical durability up against friends. Yoga is good for keeping the body fluid which is especially good for people that have jobs that keep their body feeling confined and tight. By the end of a class, your group will feel ready to take on the world.

Art Day
Have an artistic idea circulating around in your head? Get everyone to bring over their creative tools of choice whether that be drawing, painting, writing or sculpting tools. It can be more motivating to create art in a social setting. You could even collaborate on group tasks. Have a playlist to stimulate creativity playing from a speaker throughout the entire work area. Making art in a group also means you can get instant feedback on every little detail of your work as you create.

Indoor Play Centre
A good way to create fun memories if your group has kids is an indoor play facility. Race down slides, bounce on a jumping castle, climbing up walls, laze around in the ball pit. Play facilities have a number of features that will create cheerfulness to wipe away the bad weather blues. They can be hired privately and are great for exercise. Adults can catch up on socializing by the cafe.

That ends this list of indoor activities to take your friends and family to. There's no need to fret about the weather being undesirable when you can make the most of a fun indoor experience.