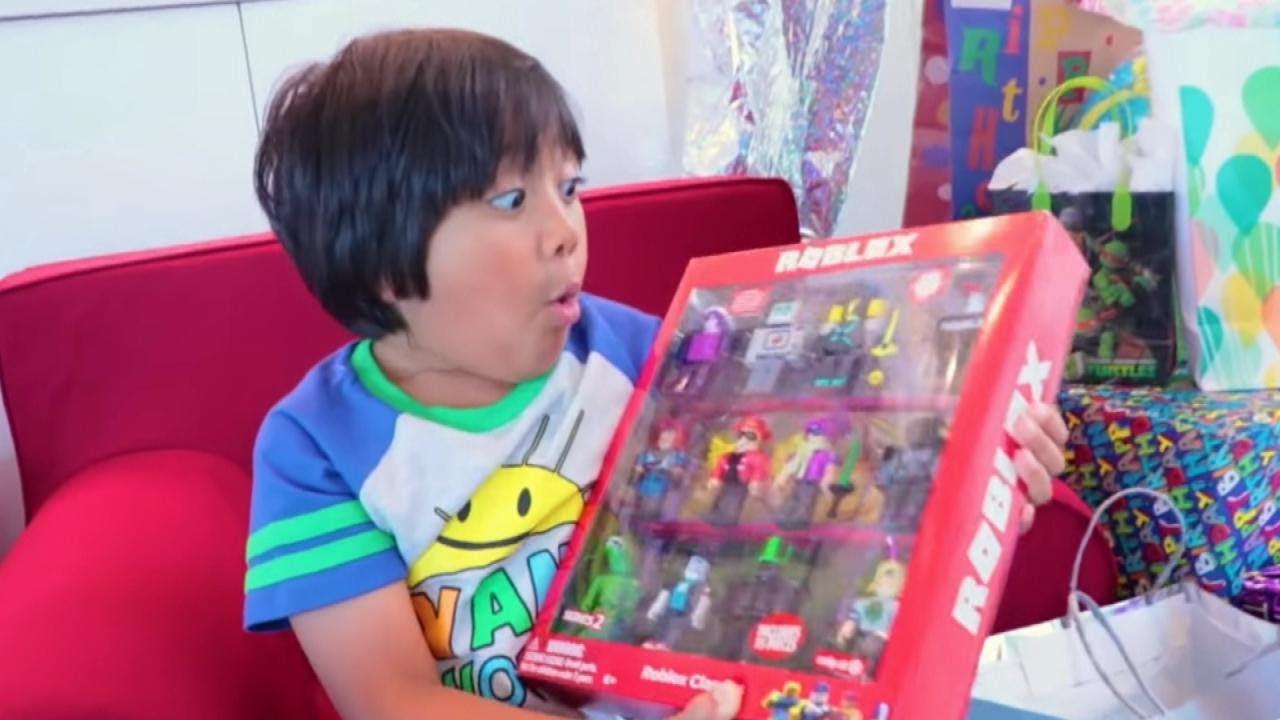 If you are a toy enthusiast, I bet you might have heard the name Ryan Kaji before, the eight-year old that has built is $150 million retail empire through YouTube. His success story began when Ryan's mom recorded her three-year son opening toys in 2015 and then uploading it to YouTube. He expressed the need for doing this after he viewed other kids doing it and wanted to do the same. And this is how "Ryan ToysReview"has begun. The initial reviews were brief featuring Ryan opening and playing with his toys and using expressive words like "Wow" and "Awesome". His first video received more than fifty million views and from thereon advertising money started pouring in. According to Forbes, Ryan was the top earner on YouTube for two years in a row. He has since amassed a staggering 23 million subscribers to his YouTube channel "Ryan's World" and earns more than twenty million dollar per annum in advertising revenue. Not a bad day's work for a child.


Interesting Facts About Ryan
He is the star of the YouTube channel Ryan's world
Ryan Kaji's real name is Ryan Guan. His parents Shion and Loann Guan created the channel initially and it was referred to as "Ryan ToysReview" until the consumer advocacy company Truth in Advertising issued a complaint accusing it not distinctly indicating which videos are sponsored. The videos that feature Ryan and sometimes his parents receive and average of roughly fifty million views each and some even exceed that. A particular video that features Ryan and his twin sisters playacting to buy food from a drive-through received more than two million views.
His Knack For Unboxing Toys Helped Him Build His Own Franchise
Ryan's love for unboxing toys on camera and reviewing them has helped him with building an awe-inspiring franchise with his own TV show on Nickelodeon cable channel and deals with Target Corp. and Walmart Inc. to sell his line of toothbrushes, toys and even underwear. Check out Ryan toys for sale on
https://www.mrtoys.com.au/. His initial retail products were released in 2018 via an exclusive affiliation with Walmart. His show on Nickelodeon features two characters and his parents working as a team to tackle various physical challenges and solving puzzles.Nowadays, there are about 1000 Ryan products being sold in seventy-five thousand stores.
His Career Started When He Was Only 3
Ryan's channel on YouTube was created in 2015 when he was a three-year old toddler. His first video featured him choosing a Lego train set at the toy store after which he unboxed and assembled it. The video lasted for fifteen minutes with his mom recording it. The video received almost fifty million views.
The Evolution Of Unboxing Toys
The trend of unpacking toys, mainly high-end gadgets while filming the process has evolved over the years into a platform not primarily for toys but educational material as well.

Conclusion
There is no doubt that kids like Ryan and other YouTube child star's influence, debatably surpassed that of conventional TV commercials since more children nowadays spend time on streaming platforms like YouTube. https://youtubetomp4.org/